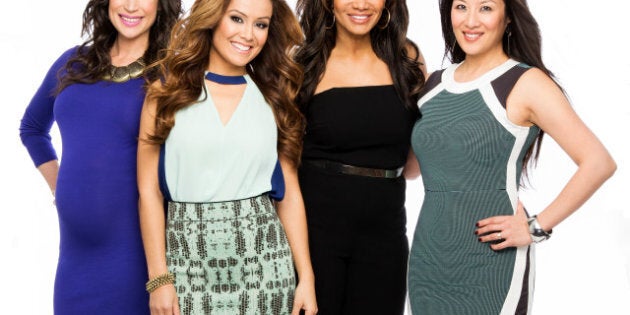 Canada is getting its own version of "The View" this fall, hosted by some well-known names in Canadian entertainment.
"The Social" is a one-hour show, set to air five days a week on CTV, and will star Melissa Grelo, Traci Melchor, Cynthia Loyst, and Lainey Lui. Grelo is an anchor on "CP24 Breakfast," Melchor is a reporter for "eTalk," Lui is a well-known gossip blogger and eTalk reporter, and Loyst is a relationship expert at theLoop.ca.
"We are very proud to add another Canadian series to our winning daytime lineup," says Phil King, President, CTV Programming and Sports. "'The Social' will reflect the pulse of what Canadians are talking about on a daily basis."
The show claims to bring "a fresh perspective on the up-to-the-minute pop culture and lifestyle topics that matter most to Canadians" and was created to provide a unique Canadian voice for daytime television.
"The Social" will start with a discussion of the day's headlines, followed by celebrity interviews and discussions inspired by viewers. Throughout the show, the panel will check social media to allow viewers to interact with the hosts in real-time.
"Our co-hosts' natural chemistry is clearly evident, and with their wealth of TV experience, combined with their varied expertise, conversations on The Social will be dynamic, fun, and fearless. There is really no topic this group can't handle," says executive producer Michelle Crespi, who also produces "The Marilyn Denis Show."
"The Social" will air live on CTV Mobile and will be available on demand on CTV.ca and theLoop.ca.