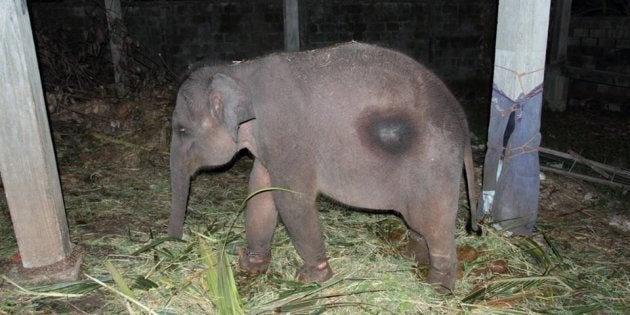 The gut-wrenching plight of baby elephants in Sri Lanka that are being ripped apart from their herds in the wild and illegally trafficked is causing a global outrage, as this tiny tear-shaped island has implemented a new rule that permits owners to buy back elephants for 10 million rupees each. In late July, the illegally captured baby elephants were released to their owners in a court ruling in the capital Colombo, for use in religious and cultural pageants island wide.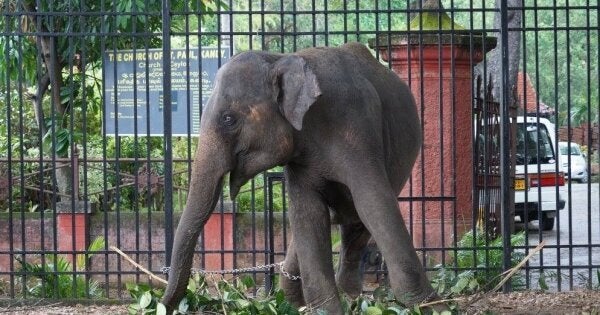 In the meantime, according to one petition site, "The scenes of [kidnappings] are popular wildlife protected areas Habarana, Udavalave, Kalavava, Yala and Hambantota, among other less popular sites. The baby elephants are sold as commodities from between US$50,000 and US$170,000 to be trained for use in temples and the tourist industry, in rides — that must be stopped due to the intense abuse endured by the elephants."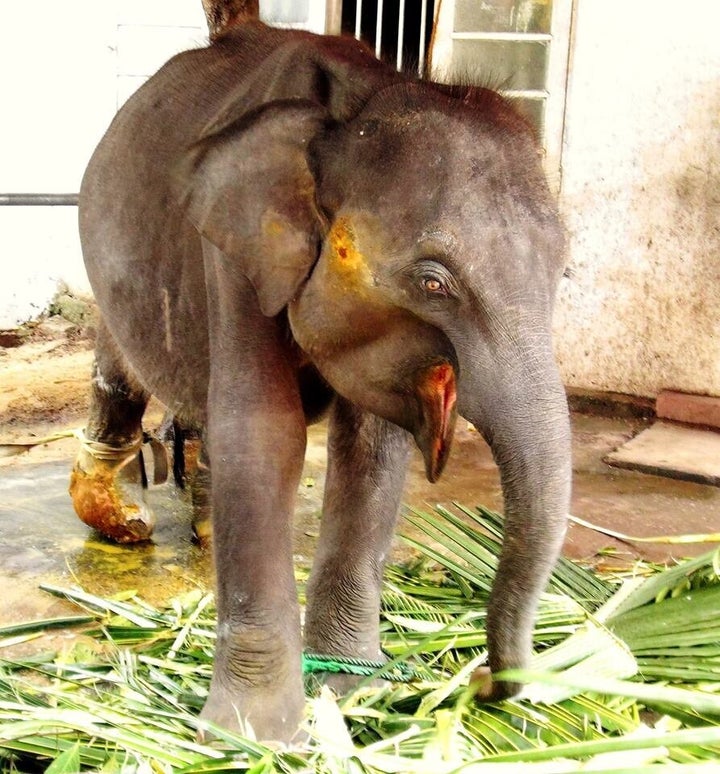 It all began during the Rajapakse regime between 2005 and 2014, when more than 50 Asian elephants were robbed from the wild and subjugated by brutal training for tourism and religious festivals. Allegedly, parliamentarians, temple monks, lawyers, veterinarians, businessmen, safari ride owners and the like became part of an organized wildlife criminal network operation in Sri Lanka.
An article titled Will Baby Jumbos Snatched from Wild Find Justice? alleged that "raids have at times resulted in elephant calves being taken into custody but because high-ranking people are behind the captive baby elephant racket, investigations have stagnated despite environmentalists publishing a list of owners of suspect elephant calves."
This practice was discontinued by the new government that took office in January 2015, after it declared that it was illegal to trade elephants. The state authorities then confiscated all elephants in hard-fought court battles across Sri Lanka. In this YouTube video, the ministers are elaborating on the steps they took to take back the elephants into "state custody."
Now, after this acknowledgment, the Sri Lankan government has allowed the elephants to be returned to their owners, which means the animals could be traded domestically or potentially even internationally. This could allow the owners to commit unimaginable atrocities against an endangered species. This has prompted animal rights activists to launch yet another petition to stop the trade.
According to the petition, "on 23 August the Colombo courts allowed another 15 baby elephants to take part in more parades, contravening their own decision that the elephants would only be released for the Kandy Perehera."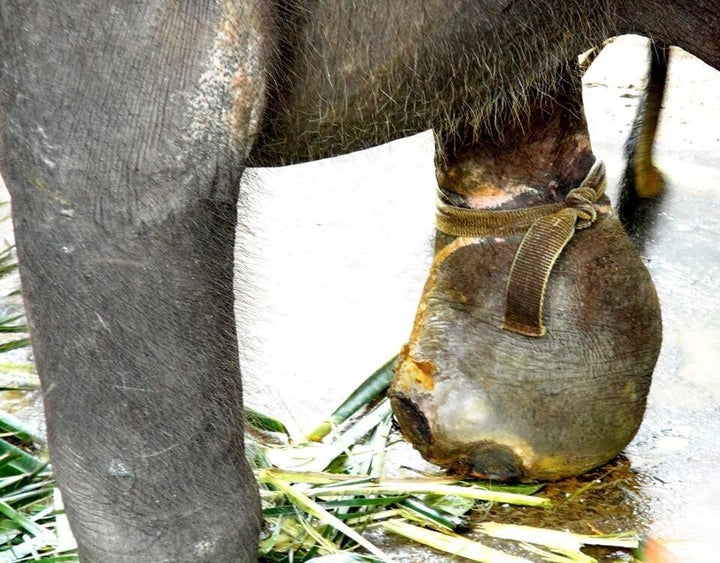 Now the only international body in charge of protecting the endangered plants and animal species is in the spotlight. The Convention on International Trade in Endangered Species (CITES) is an agreement between governments aimed at curbing the illegal trafficking of wild animals and plants in order to ensure that their survival would not be threatened. And Asian elephant species are among them.
Sri Lanka is a signatory to the CITES convention, having signed it on May 4, 1979, and ratified on Aug. 2, 1979. And by ratifying the convention, the Sri Lankan government is bound by the convention. However, this country has reopened the trade of Asian elephants, not only domestically, but is also allegedly considering an international trade of elephants with countries like Pakistan.
The species covered by CITES are listed in three appendices, based on the degree of protection they deserve. Appendix I provides maximum protection for plant and animal species threatened with extinction and includes the Asian elephants. Therefore, as a signatory to CITES, the government of Sri Lanka confirms that the Asian elephant is a threatened species and that there should be no trade of the species. However, the Sri Lankan government would be openly flouting the convention by shipping out baby elephants to Pakistan, as was the case with Kavaan who suffers a miserable life.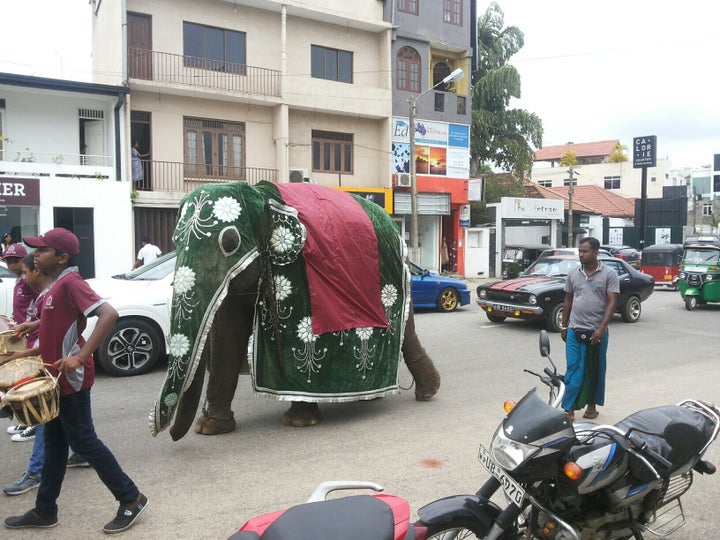 While CITES does not engage in internal matters, it is obliged to prevent Sri Lanka from allegedly shipping elephants to Pakistan. This would be tantamount to international trade of an endangered species. Furthermore, a country that is a signatory to CITES accepts in principle that trade in endangered species, especially those listed in Appendix I, could potentially cause extinction. Yet, recent events have shown that the government of Sri Lanka is legitimizing illegal trade in the endangered Asian elephants captured from the wild. A signatory to CITES, the government of Sri Lanka is in clear violation of the spirit of CITES.
This article in The Telegraph says, "Though capturing wild elephants has been banned for decades and registration records indicate there should be only 127 elephants in captivity— most of them older — young elephants are a common sight in the country's 400 or so Buddhist religious processions and traditional ceremonies every year."
It is disheartening that the only international agency that handles endangered species protection will not intervene simply because the atrocities are being committed within the country and potentially internationally. And yet, these Asian elephants that are a global treasure are concentrated in India and Sri Lanka. Perhaps it is time to create another international body that can be called up on to protect the endangered elephants and prevent illegal trafficking domestically and internationally.
Popular in the Community