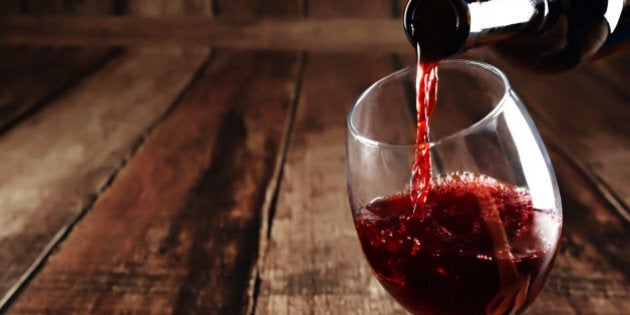 In this sesquicentennial year of the nation, pausing to reflect is a pastime many of us have undertaken. For Don Triggs, that look back includes a memorable day in 1992 in front of the Toronto Board of Trade. Triggs, recognized as a legend in the Canadian wine-making industry, recalls hearing a member of the association representing the ball-bearing industry speaking to the Board's executives, lobbying for funding and for an appreciation of his struggles.
"He was going on and on about how tough it was to make it in the ball-bearing business in Canada. After he was done, it was my turn to speak. So, I went up there and the first words I said were, 'Ladies and gentlemen, if you think it is hard being in the ball-bearing business, try being in the business of selling Canadian wine to the world.' And the place erupted in laughter."
No longer a joke, the Canadian wine industry is enjoying unprecedented fruitfulness in every category you might use to chart success. Sales are at a peak, international accolades continue to be collected, investors from outside the country are eager to enter, and sommeliers nod in appreciation. Thanks for those wins go to pioneers such as Triggs, co-founder of Jackson-Triggs Winery. Triggs is now at Culmina Estate, a winery he operates with his family in the Okanagan Valley of British Columbia.
Success was a matter of sticktoitiveness as well as a deep understanding of the terroir in Ontario and particularly in B.C., whose wines run the gamut from sweet, gentle whites such as Rieslings to big, robust Bordeaux-style reds. Moreover, the region is attracting wine makers from around the world who recognize opportunity in what is now an established but still growing industry.
Triggs says the difference in how Canadian wines used to be viewed and how they are seen now is "night and day." In Vancouver to participate in the 39th annual Vancouver International Wine Festival, Triggs was present for a dinner at Ancora where his wines were paired with the restaurant's Peruvian-influenced cuisine. While pouring a collection of his wines, he noted that Culmina's premier red label, Hypothesis, is offered in restaurants in Los Angeles and San Francisco. "We are selling whites in the U.K. and in Switzerland. We'll be starting to look at entering the China market this year. So, times have definitely changed."
Selling bottles to restaurants and exporting them to other nations is one sign of success; another is what's happening at Black Hills Estate Winery. President Glenn Fawcett recalls a time in the 1990s when the winery shop might see nine visitors in a month, none of whom would buy a bottle. The growth since then has been phenomenal.
In 2008, the winery's tasting room drew 1,400 visitors who purchased $68,000 worth of wine. In 2016, that number catapulted to 14,000 visitors who spent $1.2 million at the winery, Fawcett said.
"Absolutely the biggest change I've seen is in wine tourism," Fawcett declared after a fascinating tasting event at Glowbal Restaurant that featured nine varieties -- from 1999 to 2014 -- of Black Hills' signature Nota Bene Bordeaux-inspired red wine. "People are now planning their holidays to the Okanagan around the wines and the winery tours, and then they're discovering the water activities on the lake and the beaches. It used to be very much the other way around. But the wine culture and the food culture has evolved so much."
Suzanne Clifton, hospital manager of Canadian Mountain Holidays, has witnessed the dramatic changes at her properties in the Rocky Mountains. Roughly 40 per cent of the guests at CMH's 13 resort properties are Americans and they're showing more and more interest in drinking Canadian reds and whites, Clifton points out.
"Five years ago, we put Canadian wines on the menu and they just didn't do well. Now, what a difference. They're what's selling, what people want," she says. "It comes down to the bartenders in a lot of cases. They feel confident in the product, so they will recommend it. That's a big part of it. Also, people recognize the name. They've heard of B.C. wines or the Okanagan Valley, and even I they haven't tried the wines before they at least know there's a reputation for it."
While the industry is robust in B.C. and Ontario, it's only starting to gain appreciation in the Maritimes. Nova Scotia has its own appellation -- which identifies a distinct style of wine of the region -- and 20 wineries, including the award-winning Benjamin Bridge. The provinces cold climate benefits the Tidal Bay appellation, which features crisp whites and Champagne-style sparkling wines.
With more wineries emerging across the country, Canada's viticulture scene is as exciting as it has ever been. In honour of the nation's 150th birthday, the Vancouver wine fest made sure to gather the largest number of Canadian wineries ever for this year's event. The festival has proven to be an opportunity to weigh the past, present and future of the industry. As Fawcett points out, the next step in the evolution of the Canadian wine industry sits with the citizens of the country.
"It's true we've reached a critical mass, with the quality of the wine and the volume of wine being produced, but when we talk about how we can evolve, it means further convincing Canadians we are that good at producing wine," he says. "That hasn't always been easy to do, but it gets easier each year."
Follow HuffPost Canada Blogs on Facebook