A rite of passage for many young people involves an epic backpacking trip through stunning tropical backdrops in South East Asia, Australia or South America.
Your initial image of the typical backpacker may be something along the lines of Andy Samberg's unwashed hippie persona in BBC's comedy, "Cuckoo." However, contrary to what you may think, backpacking and looking put-together, modern and stylish are not mutually exclusive.
Sure, many people choose to throw their makeup bags and hair dryers to the wayside when hitting the road for hikes, full moon parties and kayaking through islets, but you're not everybody. Backpacking doesn't mean you need to forget how to shower or put together a decent outfit.
The truth is, most backpackers are now "flashpackers" anyways, toting around expensive electronics and staying in upscale hostels equipped with hot showers, straighteners and Wi-Fi.
The challenge when you only have a 45L bag for two months or more travel is to pack exactly what's needed. For someone who wants to look Instagram-worthy, this presents a particularly challenging scenario, but it can be done.
The point is, you can look cute, travel with a backpack and not appear laughably high maintenance as you jam a set of hot rollers in your bag. P.S.: Don't bring hot rollers.
Medicine, towels and camping equipment aside, here's our guide to backpacking the tropics in style:
I always start with the essentials before I pack outfits, because hey, I don't want to find myself sans underwear in the rainforest.
Pack five pairs. Once you start travelling, you'll find you have plenty of opportunities to wash them so there's no need to bring a two-month supply.
One or two of your most comfortable, versatile bras can also tag along.
Bring two pairs of lightweight pants that dry quickly and don't take up too much space. I tend to bring a neutral and printed pair that go well with most of my tops. Breezy culottes and drawstring trousers are perfect pant options to wear while travelling.
Make sure your selected pant is made of a fabric like polyester or a cotton blend that's wrinkle-resistant, as they'll spend a lot of time being crushed in your bag. Jersey is also an excellent low-maintenance fabric.
The material should also be loose and easy to move in as you're going to be active or need to feel comfortable while sitting or sleeping on various trains and buses for long periods of time.
As much as we're all attached to our jeans, don't bring denim. It will only weigh you down and take ages to dry.
One pair should be sufficient. Again, something loose with an elastic waist is advisable. A pair of woven shorts, like these from Forever 21, are ideal for travelling because they're wrinkle-resistant and rather stylish.
Don't forget, you'll likely pick up another pair or two or three as you go. Trust us, there'll be plenty of shopping opportunities down the road.
Pick three shirts you can envision pairing well with your selection of pants and shorts. A pocket tee in a neutral colour is always a good idea along with a simple black tank or crop top and another option with a bit of colour or pattern.
Given that temperatures typically hover around 30 degrees in tropical destinations, you may think you can go without a sweater. Wrong. You'll quickly find that air-conditioned rooms, buses and sleeper trains can be unbearably cold. A loose-fitting slouchy sweater in a solid neutral will go with virtually everything in your backpack.
You might also want a long-sleeved shirt to keep mosquitos from turning your arms into their personal all-you-can-eat buffet.
Sundresses are perfectly appropriate for a backpacking trip. You're not going to be scaling a mountain everyday and you'll need something cute and comfortable when you're just exploring a new city or relaxing on an island, pina colada in hand.
Note: Don't wear dresses when you're headed for a long bus or train ride. Sometimes you want to sprawl out or lie across the seat without worrying about accidentally flashing your neighbour.
On occasions where you're actually planning to scale a mountain, a pair of yoga pants or athletic tights is a must. We're partial to Victoria Secret's playful printed tights that are just an Instagram opportunity waiting to happen. A simple black pair will also serve you well.
Swimwear is always the most highly anticipated part of the packing process. After all, how are you going to take that perfect island Instagram if you don't have the most coveted swimsuit?
One-piece swimsuits are all the rage right now so ensure you pack one along with your go-to bikini.
You're going to be roaming around a lot of beaches. Flip-flops, while not the most fashion-forward option, are more than acceptable in a backpacking scenario.
Pack your favourite broken-in flip-flops in a neutral shade like camel. Leather flip-flops will always look more upscale than the rubber variety, but be aware they won't be returning home in pristine condition or at all.
Pack an alternate pair of sandals. This pair can be more stylish than your flip-flops. They should remain practical and comfortable while pairing well with your sundresses for the many beach sunsets you'll be watching.
You'll probably find yourself in need of a good pair of closed-toe shoes for walks or hikes in more rugged terrain, but that doesn't mean you need to pack hideous hiking boots. No one can really say your Adidas Stan Smiths are impractical — they're comfortable and ultra stylish — win-win!
You want a pair with some support, so as cute as Keds are, they may not be your best option for long walks or hiking around a rice terrace.
Leave your Karen Walker sunglasses at home. You'll end up losing three pairs before you get home so take advantage of cheap, stylish sunglasses from H&M or Forever 21.
I always bring one pair and purchase another along the way as I encounter an abundance of shops and markets, which are often quite cheap.
Concealer, mascara, lip tint and BB cream — that is ALL you need when it comes to makeup.
Your makeup will melt off within five minutes of stepping outside so it's best to use a bit of concealer to cover problem areas, a swipe of mascara and lip tint to add colour to your cheeks and lips. If you're self conscious of uneven skin tone, BB cream is a better option in humid weather than a heavy foundation.
You really don't need more than what's listed below for grooming purposes. Half the time, you'll find these items available at your hostel or guesthouse and you can sneakily fill up your containers if you do run out.
Don't bring your hair dryer or curling iron. You just won't need or have time for them because the world will seem far more interesting than styling your hair. Plus, salty island air is the solution to all bad hair days.
Hair elastics (Hair elastics kept my un-styled locks in check. If I didn't have it up in a top-knot when the heat was unbearable, I had it up in various braids)
Small round brush (Okay, this one is a bit of a luxury item but it didn't take up much room and when a blow dryer was available, it was nice to treat my hair to a round brush once in a while – sue me)
And there you have it. Now get out there and explore while looking totally cute at all times.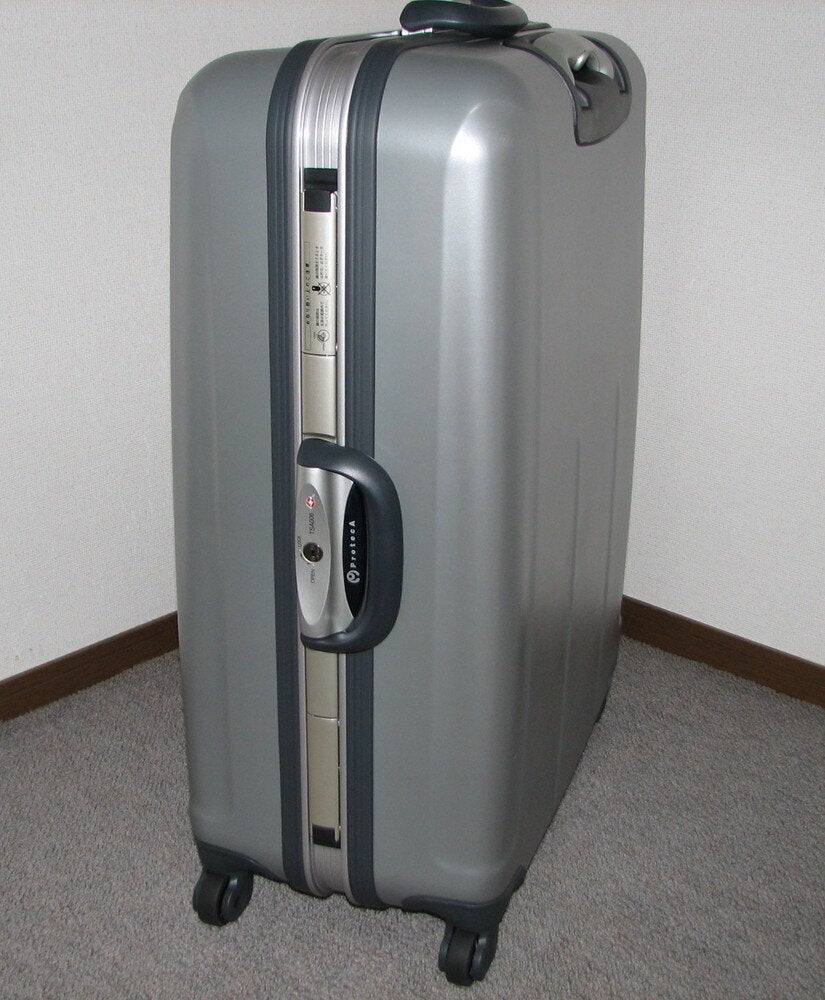 Bring This, Not That When Backpacking