Canadians are leaving Canada's three largest cities much faster than they are moving to them -- an unexpected fact buried in StatsCan's data on internal migration.
Toronto, Montreal and Vancouver all ranked among just five major Canadian cities that saw a loss of locals to other cities between 2011 and 2014, the latest year for which data is available.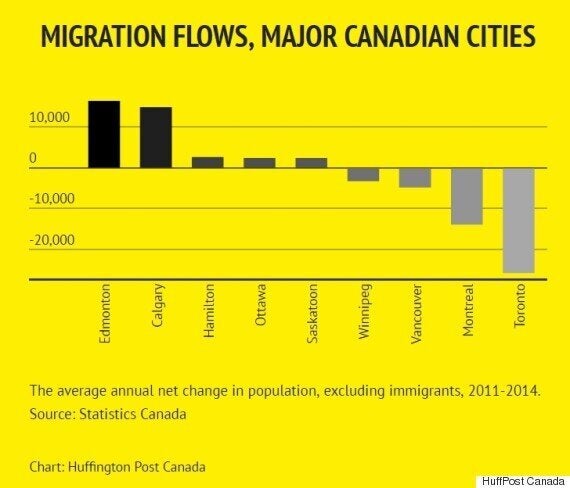 In that time, Toronto saw the largest outflow of people, both as a percentage of the population and in total numbers.
"It's a bit surprising to see Toronto as a large net loser to internal migration, although a glance at its housing market probably goes a long way to explaining it," wrote Laval University economics professor Stephen Gordon, in a blog post.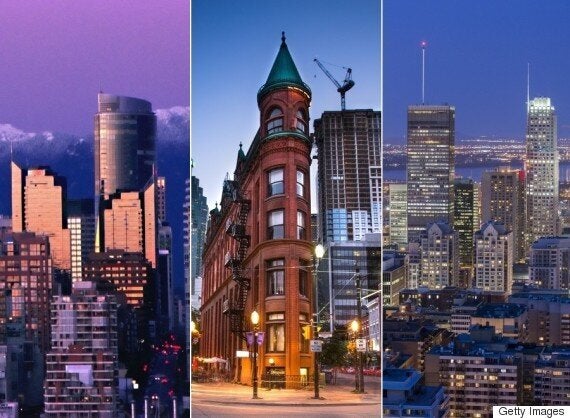 That's not to say these cities are losing population; they aren't, thanks to immigration from abroad. But the data shows locals are leaving these cities primarily for less expensive nearby communities.
The vast majority of Torontonians who left the city went to nearby cities such as Hamilton, Oshawa and Kitchener-Waterloo.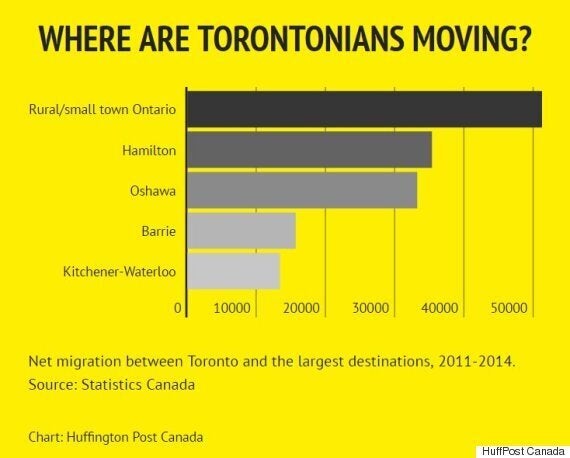 That squares up with data showing house prices jumping in the areas surrounding Toronto, as city residents move further out in search of affordable housing.
This was partly true for Vancouver as well, with rural and small-town B.C. the largest target for those leaving the city. But Vancouverites more often move to other major cities. Toronto was the top destination outside B.C.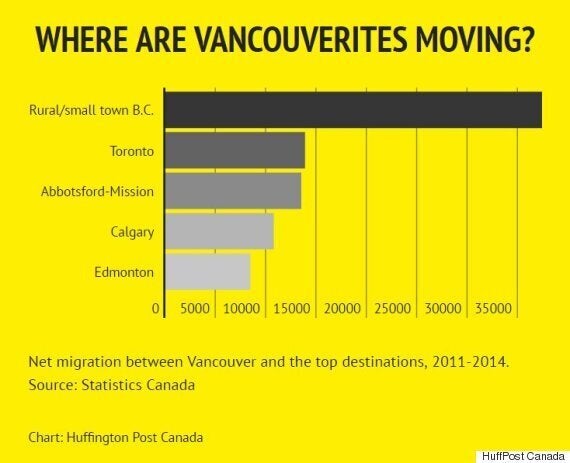 The four-decade-long trend of Montrealers moving to Toronto continues. Toronto was the single largest destination for Montrealers leaving the city, although many more moved to rural and small-town Quebec, suggesting that rising prices (and maybe retirement plans) are a part of this trend too.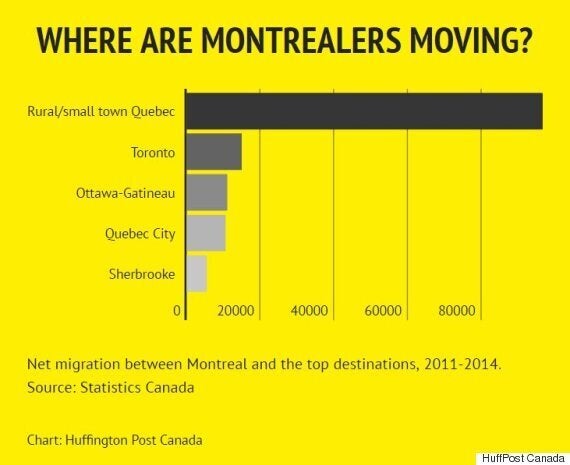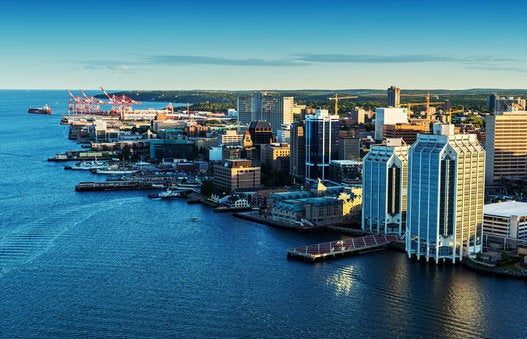 Canada's Best Cities With Houses Under $400K