Our brain is an incredible piece of technology. It can change how it functions, form new pathways and develop new abilities with training, even into old age. We are in an age where advances in science and technology are steering us towards a future of brain health technology, and where devices can help us tune in and recognize when we've tuned out, contributing to the growth of a mindful nation.
To be mindful, is to gently hold in awareness our thoughts, feelings, body sensations and environment in the moment. When we do this we reclaim our attention and learn about our habits. We remember that we have the choice, at any time to move with intention and compassion to whatever life brings our way.
Most technology we interact with takes us away from the present moment. Its purpose is to pull our attention in every direction but the present, impacting our levels of attention, empathy and social connections. With all the downfalls of devices pervading our life, the big question is: Can we really create a technology that actually helps us tune in and support being mindful? And if it's possible, how could this impact our life and the lives of those around us? I believe it is possible. In fact, a mass movement has already started. Technology and big corporations are rapidly catching on to the new science of mindfulness. It is only now with evidence and technology that we can bring mindfulness to the 21st century and make it our own, drawing from a huge bed of knowledge based on thousands of years of experience.
This mindful movement is being supported by the rise of a Digital Brain Health market, Quantified Self technology, new regulations and government initiatives that are exploding and raising awareness about the value of being mindful and what it takes to build healthy brain habits.
Obama's 2013 BRAIN Initiative is dedicating $300-million each year for the next ten years to map out every neuron in the brain. President Shimon Peres of Israel has focused Israel to be the leader in brain research and neuro-technology, funding global initiatives like Canada's own Ontario Brain Institute and forming Israel Brain Technologies and hosting an annual conference giving away a BRAIN prize of $1-million for leading innovations in brain health.
Tune in your attention with new tech
It can be intimidating to sit and practice mindfulness for long periods of time, especially in such a fast-paced society with so much to do and the perception of so little time. By bringing in support systems like devices that give people a variety of tools, we can make it easier. Some tools already exist and some incredible tools are still to come.
The sound of the mindfulness bell app on your android or iPhone can remind you throughout the day to tune in and build the habit to be aware of how you feel and what you're doing in the moment.
The Huffington Post's GPS for the Soul gives you a simple way to connect with your heart rate, breath rate and some guided tools to help bring greater clarity and calm.
Inner Balance takes bio-sensing of your heart rate to the next level with great tracking and coaching teaching you about how stress feels from within.
Headspace provides some fun and easy mindfulness exercises you can use at anytime, tools you can call on in future moments of stress or frustration.
Future mindful devices will come in the form of apps and sensors that monitor your brain signals, like a heart rate monitor monitors the beat of your heart. When you enter a mindfulness practice, the electrical activity in your brain changes, so you can use this to help track your progress. These systems used to be expensive and found only in research centres, but now consumer versions like InteraXon's MUSE will be available to consumers in 2014 and comes bundled with a brain health system to work on your cognitive and emotional abilities. (I am Director of Mind Sciences at InteraXon.)
Society is constantly shifting how we interact with technology, as we move from devices that tune us out to devices that help us tune in, the reality still remains that no matter what technology is available, it's up to us to make the right choices for our present moments and the future moments for the generations to come.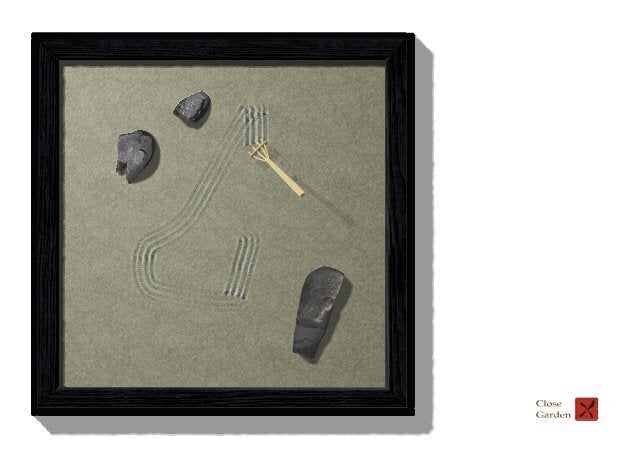 8 Quick & Easy Online Stress-Relievers
Popular in the Community