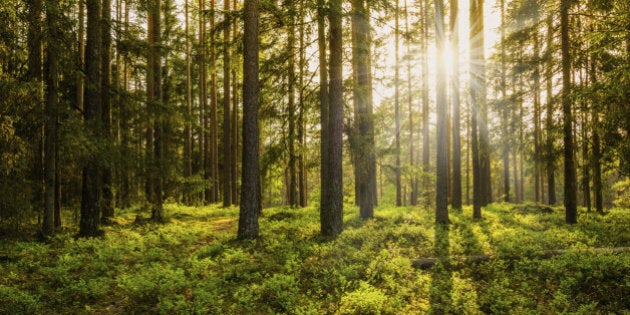 Goal 15: Protect, restore and promote sustainable use of terrestrial ecosystems, sustainably manage forests, combat desertification, and halt and reverse land degradation and halt biodiversity loss.
Canada's federal power shift provides us with the opportunity to view the United Nations' (UN) Sustainable Development Goals through a new lens. After a decade of Conservative rule, I find myself, like many other Indigenous people in Canada, cautiously optimistic for the future social and ecological well-being of our nation and its role on the international stage. However, our new government will face significant challenges in living up to and improving upon their campaign promises.
Goal 15 focuses on the protection, restoration, and promotion of mountain, forest, and freshwater ecosystems, and the battle to stop and reverse desertification, land degradation, and loss of biodiversity. It also recognizes associated socio-economic considerations through explicit links to community and environmental planning, equitable access to resources, and economic security.
In order to satisfy Goal 15, the new Liberal government must first repair the damage done by the outgoing Conservatives, most especially during the past four years wherein majority rule allowed for the passing of environmentally devastating legislation such as omnibus bills C-38 and 45. Bills C-38 and 45 were also strong motivators behind the spread of Idle No More as many Indigenous people felt that such threats to ecosystems would coincide with increased infringements of Aboriginal rights.
Together, these two bills dramatically weakened protection of Canadian fisheries, water bodies, at-risk species, and the environmental assessment process for proposed resource developments. As such, our new government faces many challenges to restore protection of Canadian ecosystems.
Perhaps in signalling their awareness of such challenges, the Liberal government made many pre-election promises related to social justice and environmental sustainability. Central among these was the stated aim to restore credibility to the environmental assessment process, ensure preservation of national parks, protect freshwater and oceans, and enhance funding for ecosystem science. Given the creeping privatization of national parks, drastic cuts to world-leading research programs such as the Experimental Lakes Area, destruction of scientific libraries, and muzzling of government scientists over the past decade, this is welcome news.
The Liberal party also pledged to revisit environmental legislation in consultation with Indigenous peoples as part of a renewed "nation to nation" relationship. This is notable in relation to Goal 15 because, as disproportionately represented residents of many of the areas most directly impacted by ecosystem degradation, Indigenous peoples are often uniquely positioned to both observe and experience the immediate and long-term results. Significant ecosystem disruptions that occur as a result of resource extraction and processing in and around Indigenous communities are also often closely linked with other areas addressed in the UN's Sustainable Development Goals such as food security, water quality, and women's rights.
As enshrined in Section 35 of the Canadian Constitution, Indigenous peoples have the timeless right to continue hunting, fishing, and other land-based subsistence activities in their traditional territories. Unfortunately, under-regulated resource exploitation in Indigenous territories continues, leaving Indigenous communities no choice but to pursue slow and costly legal action. However, as recently demonstrated in the Tsilqhot'in decision, Canadian courts most often rule in favour of Indigenous peoples.
Given their myopic support for the Keystone XL pipeline, which was recently rejected by President Obama, and ambivalent approach to Energy East, such precedents should serve as cautionary warnings for our new government; if pushed forward, both projects will most certainly result in protest and legal challenges while also counteracting the Liberals' pledge to combat climate change and exposing sensitive ecosystems and Indigenous territories to the high probability of oil spills.
Despite ongoing struggles for land and environmental rights nationwide, our new government does have some hopeful examples of successful ecosystem co-management from which to draw inspiration. The Haida Watchmen and West Coast Trail Guardians are two examples of co-management initiatives that serve to simultaneously ensure responsible use of a fishery and national park respectively, while also providing meaningful, culturally relevant employment opportunities for local peoples.
Canadian resource companies operating abroad must also be held accountable for their actions that adversely affect Indigenous and non-Indigenous peoples and ecosystems. If we are to reclaim international respect socially and environmentally, Canadian firms must no longer be allowed to operate unchecked in nations where human and ecosystem exploitation occurs.
In order to satisfy Goal 15 and other related aspirations, our new federal leaders would do well to heed both these challenges and signs of hope. The time has come for them to follow through on their campaign promises, and then some.
Greg Lowan-Trudeau (Métis) is an Assistant Professor in the Werklund School of Education at the University of Calgary and an Adjunct Professor of First Nations Studies at the University of Northern British Columbia.
The views expressed in this blog are those of the authors, and do not necessarily reflect the positions of CCIC or its members.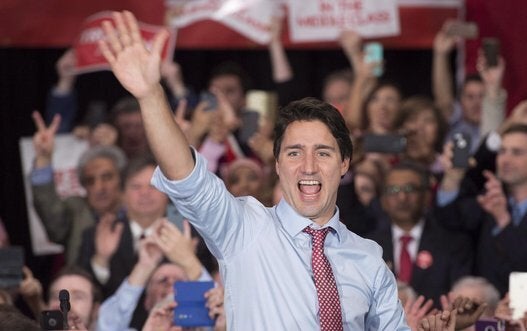 Trudeau's Cabinet
Popular in the Community