UPDATE: Gord Downie passed away on Tuesday, Oct. 17. "Last night Gord quietly passed away with his beloved children and family close by," the Tragically Hip said in a statement on Oct. 18. "Gord knew this day was coming – his response was to spend this precious time as he always had – making music, making memories and expressing deep gratitude to his family and friends for a life well lived, often sealing it with a kiss... on the lips."
For over three decades, Gord Downie's voice has been a source of powerful reflection on Canadian history.
Songs such as "Locked in the Trunk of a Car" and "Wheat Kings" have reminded listeners of tragedies, injustice, and moments that have shaped Canada as a country.
It's a new revelation that pulls in listeners again to recall the strong impact the band has made on Canadian music. And the significant Canadian people and events they immortalized in song.
Here are 11 times The Tragically Hip taught us about being Canadian: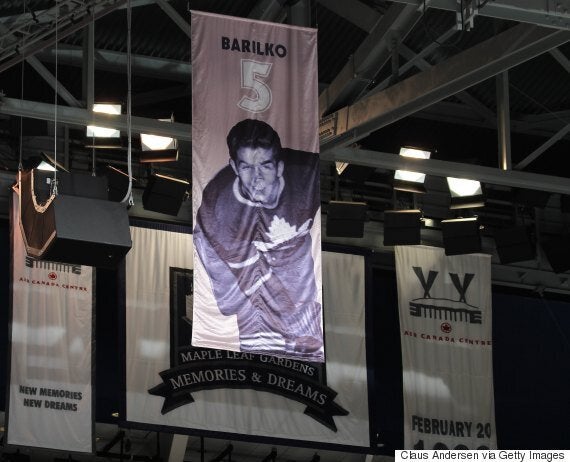 The song "50 Mission Cap" talks about Bill Barilko, a Toronto Maple Leafs player who scored the winning goal in the 1951 Stanley Cup Final against the Montreal Canadiens.
Barilko disappeared on a fishing trip that summer, and his body was found 11 years later — coinciding with the next time the Leafs won the cup.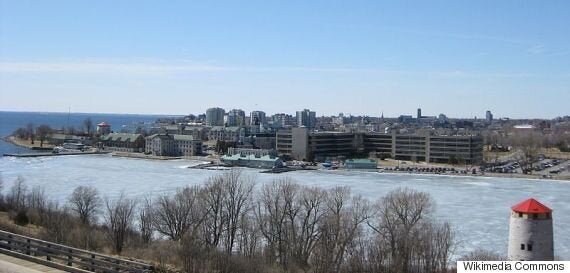 The Hip are awesome. The Hip are from Kingston. Ergo, Kingston is awesome.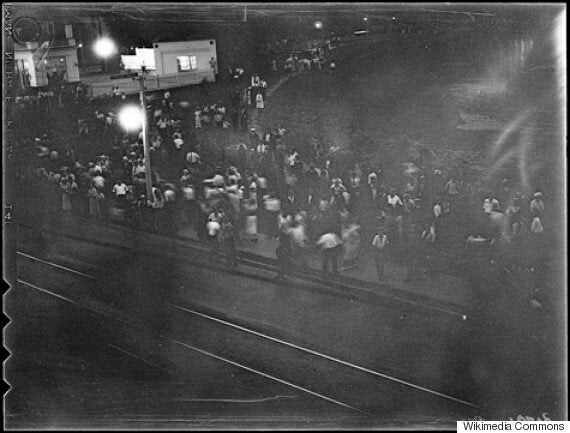 "Bobcaygeon" references the 1933 Christie Pits riot, when anti-Semites raised a flag with a swastika at a baseball game between the Jewish Harbord Playground team and the Protestant St. Peter's team.
The flag helped to spark a riot that involved a mob of over 10,000 people. "Heil Hitler" chants were heard in the crowd.
"Locked in the Trunk of a Car" referenced the murder of Quebec minister Pierre Laporte, whose body was found in the trunk of a car after he was kidnapped and killed by the Front de libération du Québec (FLQ) amid the October Crisis of 1970.
"Wheat Kings" tells the story of David Milgaard, who was wrongfully convicted of the rape and murder of nurse Gail Miller in Saskatoon in 1969. He was released in 1992.
The "Another Roadside Attraction" tour, which was held in 1993, 1995 and 1997, featured acts such as Ashley MacIsaac, and raised money for charity.
Gord Downie wore a Gros Morne National Park hat in the video for "At the Hundredth Meridian."
"Blow at High Dough" played over the titles for the satirical TV series featuring Rick Mercer.
"Courage" was written for Hugh MacLennan, the author of "Two Solitudes" and "The Watch That Ends the Night."
Sarah Polley's cover of "Courage" featured in Atom Egoyan's "The Sweet Hereafter," which won the Jury Grand Prize at the Cannes Film Festival in 1997.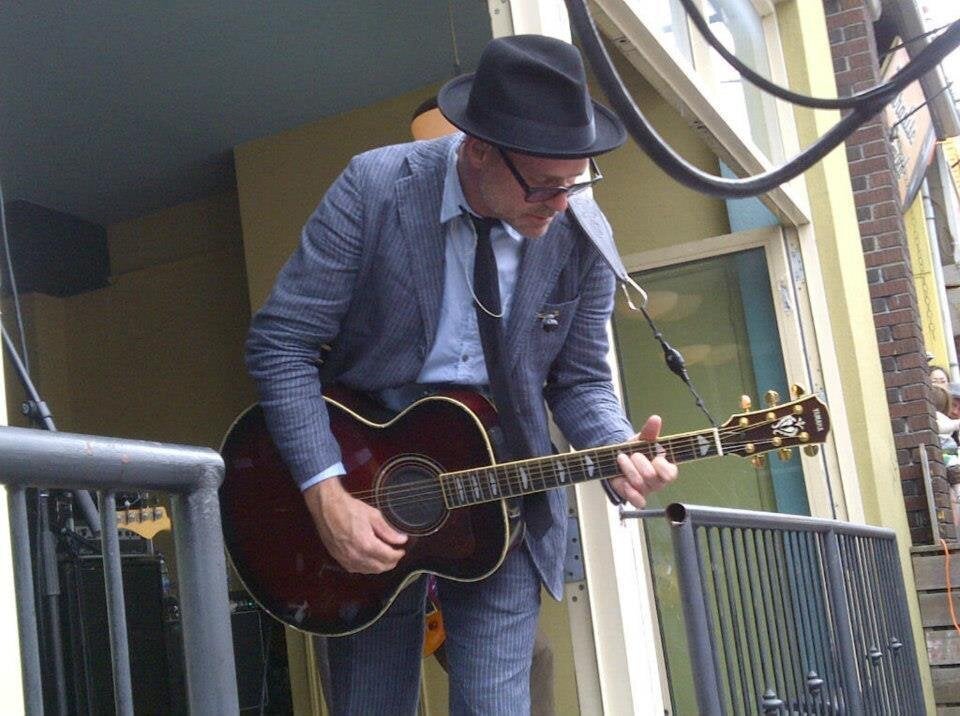 Tragically Hip Kensington Market Takeover
Popular in the Community