If you're feeling fancy, you get bubbly. But if you're hanging out with Ricky, Julian and Bubbles, that calls for whisky.
The Trailer Park Boys now have their own brand for the occasion. The trio of Nova Scotia-based comedians have partnered with Dartmouth Spirits Inc. to make Liquormen's Dirty Ol' Canadian Whisky just in time for the holidays.
That's where whisky fans will have to head if they're looking to get a taste of the product. The brand is currently only available in Atlantic Canada.
But that could change by spring 2016, as the boys are looking to expand sales to the rest of their Canadian fanbase.
"Fans quite often like to buy into things that relate directly to the group that they're following, whether it's buying a ball cap for a hockey team or following your favourite musicians or entertainers."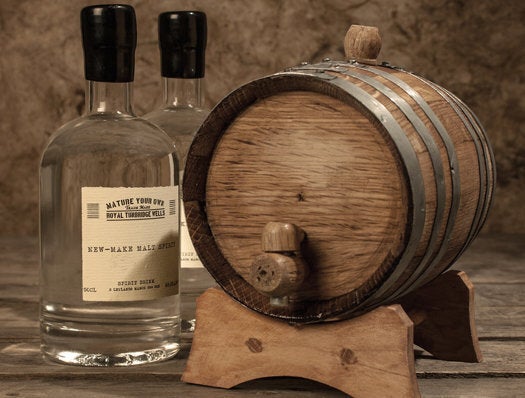 Whisky Gadgets