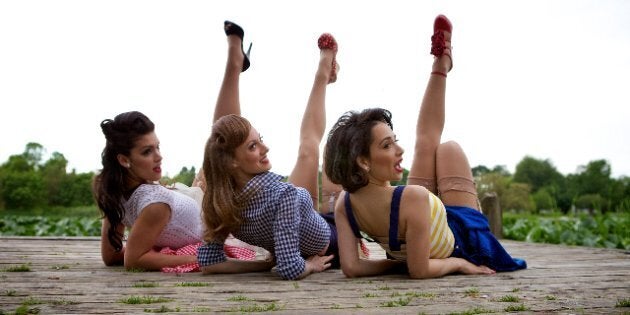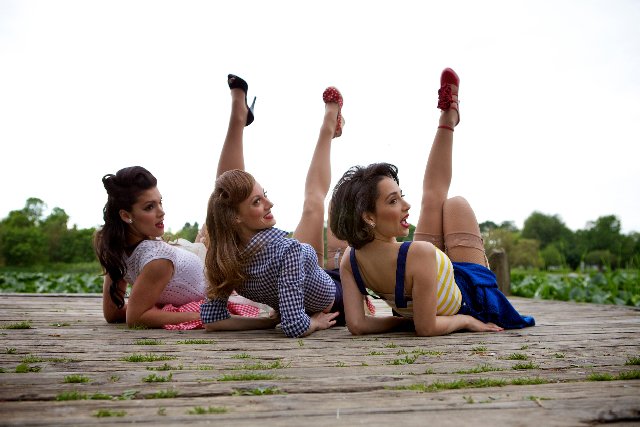 The stage was set to sizzle last night at the Rio Theatre in Vancouver. Think "Bewitched" with three of the hottest broads on the block. Picture red lips, pin curls and sizzling burlesque routines. Then tie in a story line of three friends trying to conceal their super powers to avoid being offed by The Corporation. This is "The True Heroines."
An original episodic sci-fi musical dramedy produced for the web, "The True Heroines" explores the lives of three seemingly "normal" suburban 1950s housewives who happen to have superpowers (invisibility, super speed and super strength).
Together, they evade the evil corporation that gave them these powers, while having regular flashbacks to their former lives as post-WWII European cabaret dancers. Full of song and dance, the series is bursting with action, excitement and humor -- all wrapped up in a very sexy package.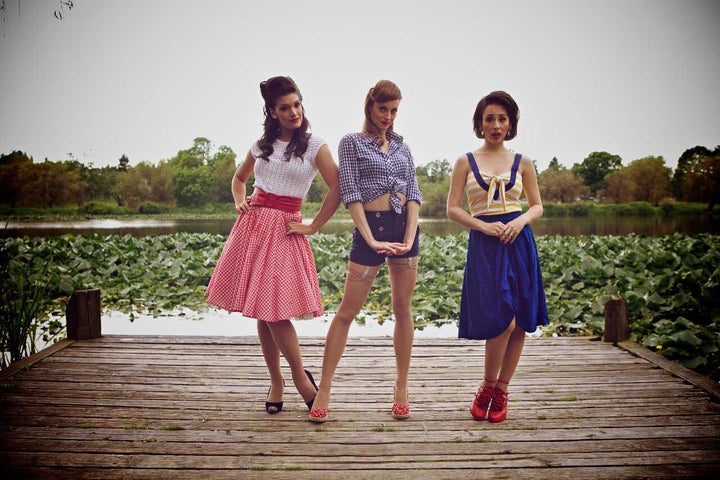 The core True Heroines are three triple-threat beauties: Fiona Vroom (Supernatural, Tower Prep), Jovanna Huguet (Package Deal, Mr.Young) and Paula Giroday (Once Upon a Time, Fringe). The web series features an impressive cast that includes some of Vancouver's best-known actors, including Ali Liebert (Bomb Girls), Neil Grayston (Warehouse 13, Eureka), Daniel Cudmore (Twilight Saga, X-Men), Gina Chiarelli, Zak Santiago, Leah Gibson (Arctic Air) and Brendan Penny (Motive).
The series is written by actor, writer and producer Nicholas Carella, whose credits include Citizen Duane, The Kennedys and Camera Shy, and directed by award-winning director and producer Michelle Ouellet (both of Sociable Films). They did a fantastic job pulling this cast together and telling a highly entertaining and engaging story.
If you love the fashion and drama of "Mad Men" and the girl power undertones of "Charmed," you're going to love this series.
The show's three leading ladies along with an unbelievably talented -- and foxy -- cast are sure to win over audiences with the release of their web series March 27. Be sure to check out UrbanCowgirlVancouver.com as I'll be screening an episode on my blog each week.