I have a deep respect and affection for the United States. I spent my most formative years as a college, master's and medical student in a country whose citizens espouse many of the values I hold dear: pluralism, equality, inclusion and freedom. Some of my closest friends are Americans who are now physicians, lawyers, engineers and entrepreneurs; all are making incredibly positive impacts in the lives of others. To me, the United States represented a country of optimism, hope and opportunity.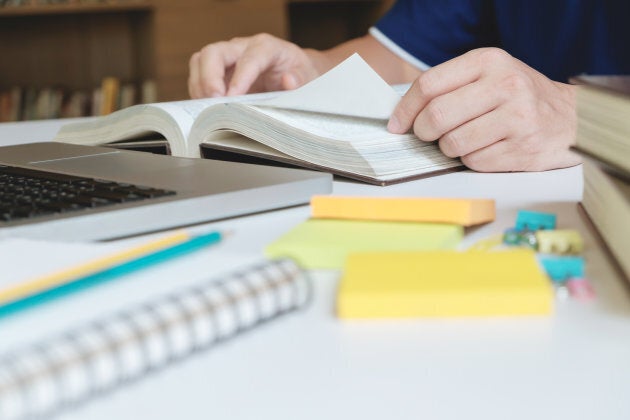 I was never more impressed by the United States than during the 2008 presidential election, when I was a first-year medical student. I remember anxiously waiting for the results while distractedly studying for my biochemistry exam. When the national media outlets proclaimed that Barack Obama would be the first African-American president, I immediately called a close friend who worked for the Obama campaign. We were both overwhelmed by this historic victory despite our shared Canadian heritage and our inability to vote. Indeed, in that moment, the United States carried the hopes and dreams of not only its own citizens, but also those of an entire global community. We all felt proudly American that day.
When I moved back to Canada to begin my residency training, I was leaving a country that had re-elected U.S. President Barack Obama, and returning to one that would shortly be electing Justin Trudeau as prime minister. It seemed that the positive influence of American leadership was felt near and far. Indeed, we had all grown accustomed to principled, respectful and tolerant leadership by the world's greatest power.
I am now unsure of whether I would even be allowed to cross the border, let alone welcome for several years of further training.
Three years later, those feelings of promise and possibility are quickly becoming fading, amnestic memories. Recent events have given me pause and have forced me to reflect on a nation that I used to think of as home. Due to the geographic and cultural proximity of our two countries, discussion among my family, friends and colleagues invariably involves regional geopolitics. Undoubtedly, what happens south of the 49th parallel reverberates north and affects our country's politics, economy and culture.
My unease with the current situation started with the recognition of the insidious rise of racist and violent rhetoric aimed at immigrants and visible minorities. This was evidenced by the multiple iterations of the travel ban now imposed on individuals from eight nations. What was especially jarring about this xenophobic policy was that it had the potential to affect hundreds of medical students and physicians, not to mention the high probability of catastrophe for nearly 750,000 vulnerable Americans, many in rural communities, who depend on these medical providers for their knowledge and expertise.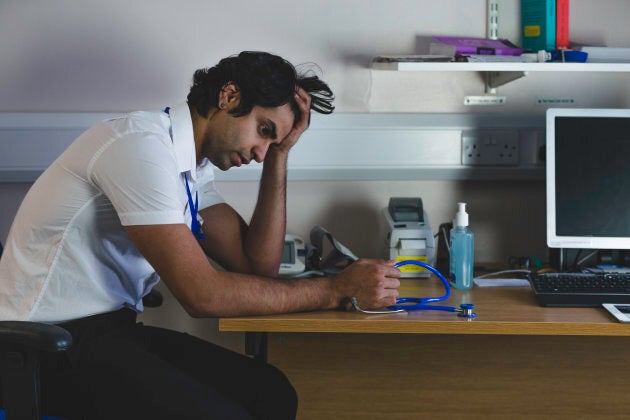 Frighteningly, this travel ban has already affected would-be resident physicians who are unable to enter the country in order to start their training. As a resident physician myself, I can only imagine the anxiety, disappointment and frustration one must feel during such a trying moment. Despite the efforts of state legislators to reverse many of the unconstitutional aspects of the executive order, persistent uncertainty remains for thousands of individuals as this issue is tried by the U.S. Supreme Court.
Not long ago, I was considering pursuing fellowship training in the United States after my residency in Canada. I believed that there was no place better in the world to expand my knowledge and continue improving on my goal of becoming a rehabilitation physician. Sadly, in 2017, I am now unsure of whether I would even be allowed to cross the border, let alone welcome for several years of further training. After spending most of my adult life in the United States, I now find myself asking the same question as Sunayana Dumala — the wife of Srinivas Kuchibhotla — who was a murder victim of a terrible hate crime: "Do we belong here?"
As physicians, we can help society in the same way we help our patients — through understanding, empathy and leadership.
Importantly, Canada is not immune to the prevailing winds of populism sweeping across other nations. Even here we have had candidates of major political parties run on platforms of prejudiced and anti-immigrant rhetoric that have gained traction among certain segments of the population. While personally buoyed by the inspiring and landmark victory of Jagmeet Singh, it is important that Canada continues to be vigilant against the rise of hate.
As a first-generation Canadian and the son of Indian immigrants from Africa, I believe it is important to engage in conversation about these serious issues. By advocating on behalf of those around the world who are discriminated against because of their skin colour, religious beliefs or country of origin, including some of our own colleagues and patients, we can begin the first step in an arduous but important and meaningful rehabilitation journey. Indeed, as physicians, we can help society in the same way we help our patients — through understanding, empathy and leadership.
Follow HuffPost Canada Blogs on Facebook