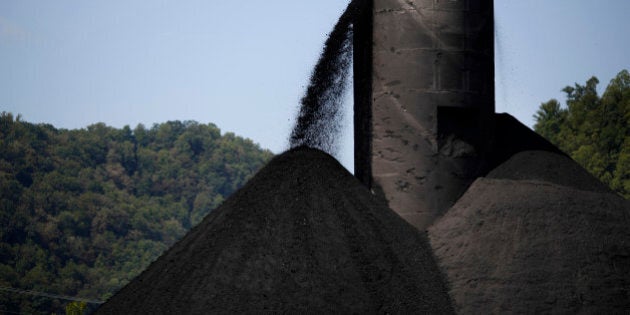 This campaign season, HuffPost Canada is going past the sales pitch, away from the attacks and beyond the ballot.
Our Beyond the Ballot series is deep diving into three major problems facing Canadians: climate change, housing insecurity, and elder care. This election is our opportunity to join forces and figure out how to solve them.
In the wake of President Barack Obama's Clean Power Plan unveiling on Aug. 3, much has been made of the ambitious targets to shift away from coal-fired power. Some suggest the new plan could mean the end of coal for electricity production in the U.S. in the next decade.
This idea is momentous for two reasons. First, it anticipates the complete elimination of a major energy source -- one whose harm to air quality, climate and human health is undeniable. The EPA says the vast majority of carbon dioxide emissions in the U.S. electricity sector -- an astounding 77 per cent -- come from coal. Finding other, cleaner sources to replace this represents a titanic, and extremely welcome, shift in energy generation.
Second, the new plan sets an ambitious timeline. President Obama has effectively mandated the end of this fossil fuel in power plants by 2030. This suggests that, despite the fact that America gets a significant 39 per cent of its electricity from coal, it can be phased out in just 15 years.
As Canadians head to the polls on Oct. 19, the idea that a rapid shift to renewable energy is possible should influence their voting choices. Likewise, MP and PM hopefuls should tailor their energy platforms to keep pace with our influential neighbour to the south.
While the U.S. looks to coal for nearly two-fifths of its power, the figure in Canada is just 12.6 per cent. Some provinces, such as Alberta, Saskatchewan and Nova Scotia, burn a lot of it, with serious environmental consequences, but as a country our reliance is fairly modest. In comparison with America's challenge, ours looks straightforward.
So how should candidates address this issue? Since coal produces more CO2 emissions than any other fuel source, strong carbon pricing is vital. While a national policy would have the greatest impact, provinces can also show leadership on their own. Nova Scotia and Saskatchewan should put a price on carbon pollution and Alberta should increase its current carbon levy while expanding the number of polluters it covers.
But carbon pricing isn't enough. As Nobel Prize-winning economist Paul Krugman writes, when it comes to taming coal, market mechanisms don't always work: "My economist's reaction is that a stiff license fee would strongly discourage coal use anyway. But a market-based system might turn out to have loopholes -- and their consequences could be dire. So I would advocate supplementing market-based disincentives with direct controls on coal burning." If governments are serious about this problem they need to give coal a legally binding end date.
Ontario has proven this approach can work. In August 2007, it banned the use of coal for power effective Dec. 31, 2014. This goal was achieved eight months early when the Thunder Bay Generating Station extinguished its coal operations on April 8, 2014. The province is already reporting dramatic improvements in air quality, especially in major cities. Canada's remaining coal-burning provinces should do likewise, giving their plants no more than a decade to make the phase-out complete.
A 10-year transition is a reasonable goal for a new government to set. The toughest challenge will be Alberta, which burns more coal than the rest of the country combined. However, the province's coal fleet is about the same size as Ontario's was and the latter's phase-out took only nine years. Alberta has massive potential for solar and wind power. The Pembina Institute reports that the province "enjoys some of Canada's most abundant and reliable renewable energy resources, including hundreds of gigawatts' worth of potential solar, wind, geothermal, biomass and hydro capacity." The key to unlocking this is government support.
Policy options include a feed-in-tariff to reward renewable energy investors with a premium purchase price for their power, or a renewable portfolio standard requiring utilities to generate a certain amount of power from renewable sources. These approaches have worked in Ontario and Texas, respectively, and there's every reason to believe they would work elsewhere.
In the end, the strongest arguments against coal are money and illness. President Obama predicts that, by 2030, his Clean Power Plan will mean $45 billion in annual health and climate benefits, thousands of prevented deaths and 90,000 fewer asthma attacks. He also anticipates the plan will reduce household electricity costs, not to mention the national economic boost that comes from investing in renewable energy rather than coal, which is clearly a sunset industry.
The message to Canadians who care about health, the environment and the economy is clear: on Oct. 19, voting is the most important thing you can do to protect the people and places you love. The sooner Canadians speak up in favour of a coal phase-out, the sooner we can rid ourselves of this deadly fuel for good.
Gideon Forman is a Climate and Transportation Policy Analyst at the David Suzuki Foundation.
Some issues go beyond talking points. Tell us what they are on Twitter or Facebook with the hashtag #BeyondTheBallot.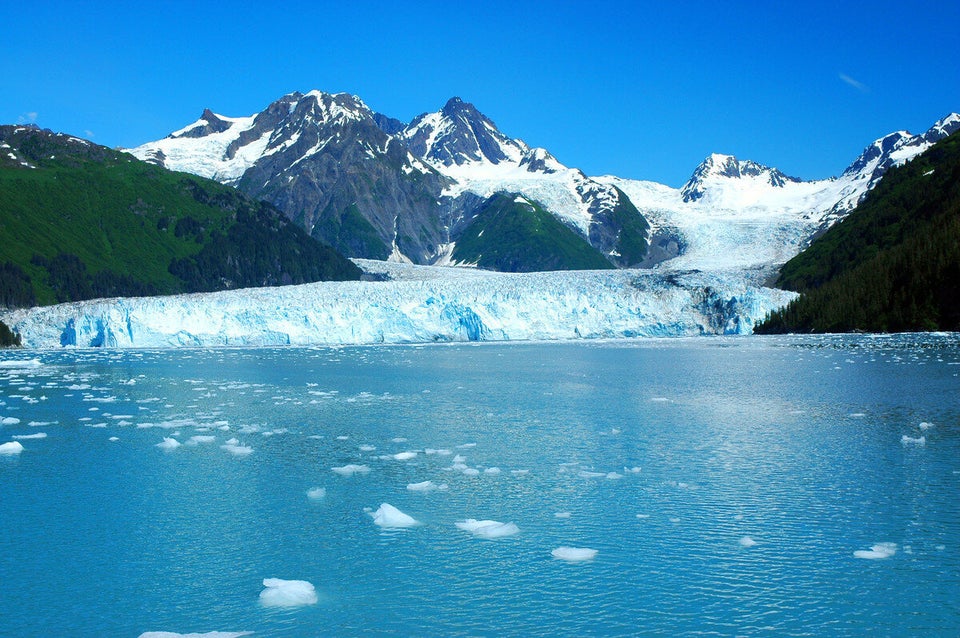 Climate Change: 10 Beautiful Places Under Threat
Popular in the Community