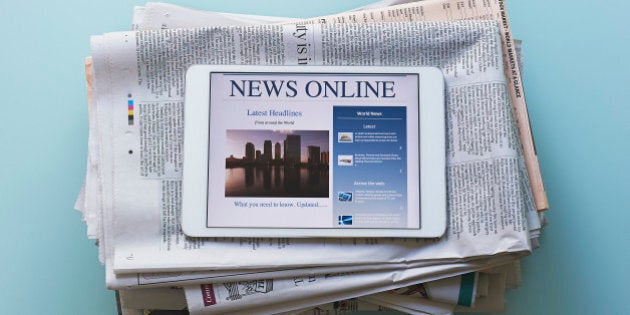 Media managers are wondering what went wrong. They are asking why journalism doesn't pay any more. If the solutions are hard to discern, they have only to look at the technology they so eagerly embrace.
It's the digital technology. Digital emerged in the late 90s and early 2000s. It has spread throughout many industries including journalism, like a virus. Not co-incidentally, ratings and circulation began to decline. Media organizations, pressured by shareholders and desperate to find a way to return to the great profit margins, seized on digital as the silver bullet of transformations.
But if ever there was a poison pill, it is the digital culture. It has enlarged our possibilities while offering up cat videos, celebrity sightings and listicles. It is driving journalistic deviance downward, to paraphrase Daniel Patrick Moynihan.
"If journalism in Canada is to survive, then it has to resist digital's worst qualities in order to let the digital culture offer what's best on behalf of the public."
Yet media organizations cling to digital like a torpedoed sailor clings to a raft, hoping that the submarine won't hit them again.
In Toronto at a gathering sponsored by the Canadian Journalism Foundation, three prominent newspaper publishers discussed the future of the business. To a person, they were all bullish on the future. And that future for newspapers, they said, is digital, digital and more digital.
We live in strange times.
We have a lodging system called AirBnB. It doesn't own any actual hotels.
There's a food delivery service called Foodora. It doesn't own any restaurants.
There's a video service called YouTube. It doesn't own movie or TV companies.
There's a taxi company called Uber. It doesn't own any cars.
All of those businesses -- and many others -- have been transformed by digital. While customers have benefited from the ease, cost-effectiveness and simplicity of digital, there is also a powerful downside: wages for workers in those industries have plummeted, working conditions are often worse and company morale, in many instances, is still dropping and not yet hit rock bottom.
At the same time, profit margins for owners in many industries, have never been greater.
Journalism is also being Uber-ized. Newspapers have closed or been downsized, broadcasters have cut their more expensive (and usually more labour-intensive) content.
In the rush to return to the once rich profit margins of the early 2000s, media organizations are being urged by their shareholders to dispense with expensive ventures like international reporting. Instead, news consultants are hired to tell their news clients that weather, traffic and crime (WTC) are what most audiences prefer.
Not coincidentally, WTC also happens to be the cheapest and most readily available content. And all three bits of low-hanging journalistic fruit happen to originate from government sources. So much for independent journalistic inquiry.
Worse yet, media organizations, especially broadcasters, try to entice their audiences through "clickbait." This is defined as "an eyecatching link on a website which encourages people to read on. It is often paid for by the advertiser ('paid' click bait) or generates income based on the number of clicks."
It's rarely newsworthy, but it does attract eyeballs. The assumption seems to be that audiences will stay for the "serious" content after gorging on the fluff.
The CBC's website seems to be particularly smitten with "clickbait" even though their own journalists complain, and the public resents this waste of the public broadcaster's journalistic efforts and reputation.
No technological change can ever be reversed. Occasionally it can be slowed, even questioned. Can the effects of the digital culture be made to work on behalf of the culture, rather than against it?
If journalism in Canada (and elsewhere) is to survive, then it has to resist digital's worst qualities (listicles, cat videos and celebrity sightings) in order to let the digital culture offer what's best on behalf of the public.
One of the best qualities of a journalist is skepticism. When it comes to digital, skepticism has been jettisoned for unquestioning enthusiasm.
And the information-starved public is less well-served as a result.
Follow HuffPost Canada Blogs on Facebook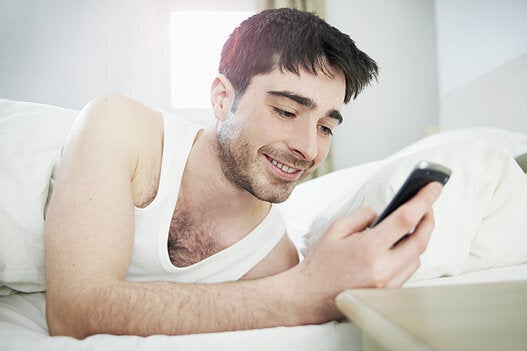 12 Signs Of Digital Overload