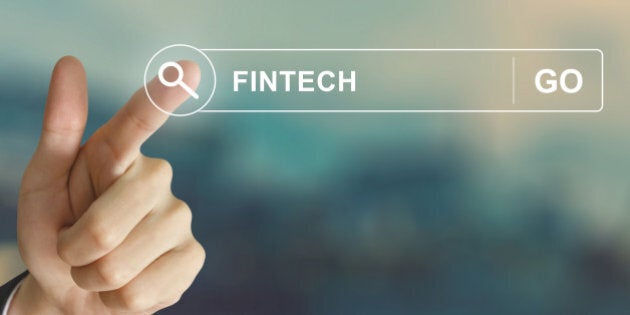 In 1901, the Italian entrepreneur, Marconi, stood on Signal Hill in St. John's, Newfoundland and successfully received the first transatlantic wireless signal from the UK. The Newfoundland government rushed to embrace him, but the cable telegraph industry, fearing the impact of Marconi's innovation on their monopoly, opposed.
The result? Marconi left Newfoundland and found another site for his telegraph station. His story remains as relevant in the 21st century as the 20th: You cannot stop innovation but you can decide how you respond to it.
Today, the financial services sector is experiencing something similar. Financial technology, or Fintech for short, is changing the way business is done. From contactless "tap and pay" systems to million dollar transactions by algorithms, Fintech is disrupting the way we buy and sell goods, transfer monies between individuals and families and the banking, insurance and pension sectors.
Instead of trying to blocking this disruption, major financial services organizations are embracing it and Fintech is becoming an exciting and growing part of the world economy. According to a 2014 Accenture report, global investment in financial technology has increased more than twelve-fold from US$930 million in 2008 to over US$12 billion in 2014.
Canada is also a leading Fintech nation. There is excellent access to capital, technology and talent, from the Toronto-Waterloo corridor in Ontario to Vancouver in British Columbia. Vancouver, with its close proximity to Asia and its growing tech sector has seen particular growth in the fintech sector. Scotiabank recently launched a "digital factory" to improve its tech offer to clients and organizations like MaRS in Toronto are connecting Toronto's financial services sector with the next generation of entrepreneurs developing fintech technology.
So it's natural that our two nations should collaborate, building on our established and comprehensive shared business agenda. We are both passionate advocates for the benefits of free trade. London and Toronto are in the top ten of global finance centres. Last month, British Columbia became the first foreign government to issue offshore bonds on the London Stock Exchange and we are as comfortable with Canadians leading our institutions and business such as Mark Carney (Governor of the Bank of England) and Georg Iacobescu (CEO Canary Wharf PLC), as you are with Brits like Mark Machin (CPPIB) in Canada.
That is why my team are working hard laying the foundations for a UK Canada Fintech bridge and from 5 - 8 December, the British Government is taking 12 Canadian Fintech CEOs on a five day mission to the UK.
During their visit they will open the London Stock Exchange, be introduced to London's fintech ecosystem and network with peers at the European Digital Banking Summit and Fintech Connect Live conference. Thanks to support from the UK's Department of International Trade team in Canada, three of these companies, Zafin from Vancouver and Q4 and Outside IQ from Ontario, have announced they are setting up or expanding operations in the UK.
It will also, 115 years on from Marconi's work, signal the opening of a new and exciting chapter of the UK-Canada business relationship, that will boost growth and jobs between both countries and strengthen relationships between the next generation of UK and Canadian entrepreneurs.
Follow HuffPost Canada Blogs on Facebook