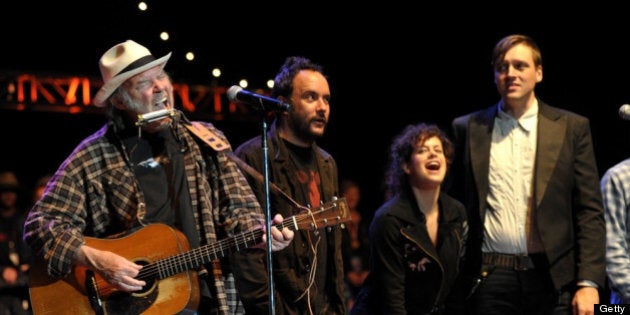 Canada Day is coming and bringing with it one of the best long weekends of the year.
But long weekends need more than sun, suds, friends and food — they need an awesome soundtrack, too. So we racked our brains (and perused our playlists) to come up with this list of 25 songs to set the mood this Canada Day long weekend.
Rather than picking the best songs by Canadians, for which we would need an entire Canada Month, we selected songs that were the most evocative of our country, our history and other things that are quintessentially Canadian.
Oh, and we put them in order, too. The classics, Neil Young, Stompin' Tom, Gordon Lightfoot, are all there, but you might be surprised at what we picked as our number one song abut Canada.
Did we miss any? Of course we did! So give us your suggestions in the comments and we will add it to the reader picks section at the end of the playlist.