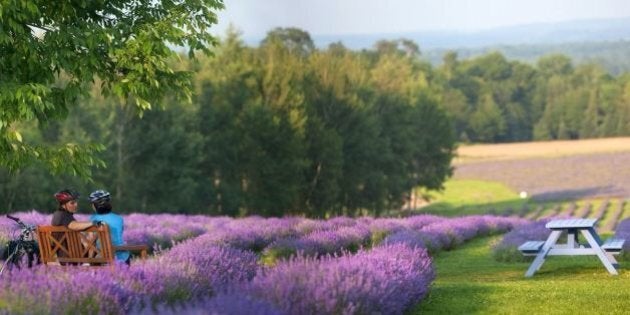 If you want a real taste of the food scene in Quebec, Canada, head over to the Eastern Townships. Nestled between Montreal and the U.S. border, this bucolic region is dotted with charming towns, historic buildings and hidden culinary gems.
It's a destination not to be missed by those looking to leave the beaten path in search of new foodie finds.
We've created a food itinerary that maps out the most delicious digs in the region. Follow along and be sure to wear those stretchy pants.
Hop in a car and head to Le Café de la Brulerie for breakfast. This warm and inviting café, located in the town of Granby is the perfect place for a leisurely breakfast of eggs Benedict with smoked salmon. The warm and inviting atmosphere will keep you lingering long after you've wiped your plate clean.
There's no better place for a delicious and hearty lunch than La Mie Bretonne. This charming French bakery and pastry shop makes all of its bread (30 varieties and counting) onsite, using only local or sustainable flour. Their wide selection of sandwiches packed with local cheese, patés, and sausages, are sure to satisfy anyone's hunger pangs. A cup of coffee and some homemade macarons will seal the deal.
Next, make a quick pit stop at Union Libre Cidre et Vin to sample the local cider and walk around the beautiful estate. Union Libre is Quebec's leading producer of Fire Cider, a drink made by fermenting heat-concentrated apple juice.
Nightcap (With A Side Of Duck)
End off the night at Auberge Brouërie Sutton to savor local beer and order one of their delectable Truite des Bobines or duck dishes to share. Better yet, come back in the fall when the Lac Brome Duck Festival, a food festival in the village of Knowlton, is in full swing.
Brunch On The Orford Express
Your second day of exploration begins on board the Orford Express -- a beautiful train that takes you through some of the most stunning landscapes in the Eastern Townships. Discover the cities of Sherbrooke, Magog and Eastman while enjoying an exquisite brunch consisting of frittata, crêpes and seasonal fruit.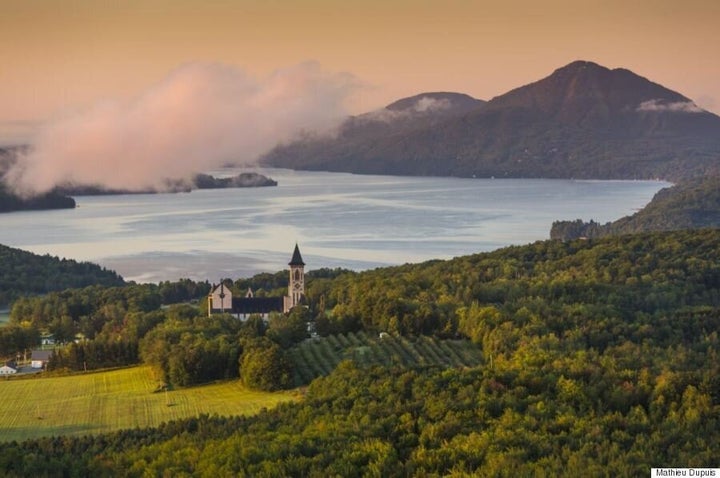 While in the Magog region of Quebec, be sure to make a stop at L'Abbaye Saint-Benoit-du-Lac monastery, which recently celebrated its centenary. You don't need to be religious to find yourself deeply devoted to their awe-inspiring Bleu Benedictine cheese and homemade jams. Take the guided tour to learn more about the life at the monastery.
After checking in at Manoir Hovey, a charming inn with a lakeside view, enjoy dinner at Le Hatley, the inn's restaurant. The restaurant's chef, Francis Wolf, serves up quintessentially Canadian meals made with the finest local and regional products. After dinner, enjoy the multimedia show Foresta Lumina at Parc de la Gorge de Coaticook and take a hike through the enchanted forest, it's magic!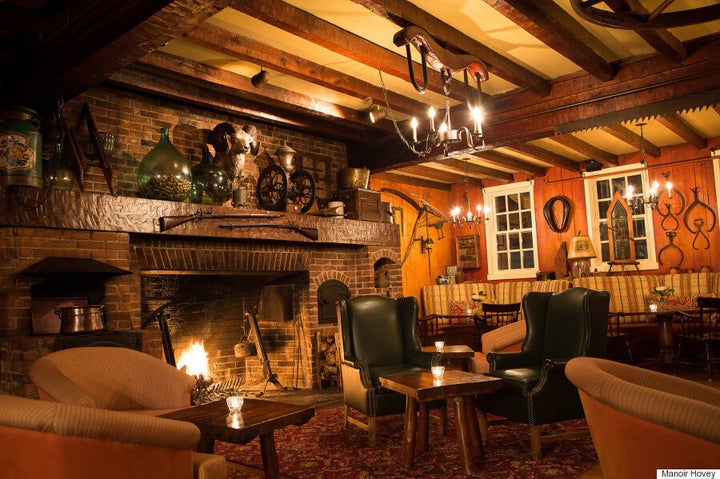 There's no better way to end your weekend discovering the Eastern Townships than at Manoir Hovey, a five-star inn located on the shores of Lake Massawippi. Find the perfect spot in the Tap Room Pub, order a glass of port, and plan your next trip to Quebec.
Sugar Sublimity For Lunch (Because You're On Vacation)
An hour drive away from Manoir Hovey is les Sucreries de l'Érable, an old general store built in the 1800s. This place is known for its maple syrup pie, a popular Quebec dessert the owner claims to have perfected. Grab a cup of coffee and take a bite of this tree-tapped delicacy.
Before this sweet indulgence, consider going to Vélo Volant at Au Diable Vert where you can ride through the treetops on a suspended recumbent bicycle. How fun does that sound?
Situated at the base of Mount Bromont is Quatre Canard, a restaurant in Hôtel Château-Bromont, an outstanding hotel and spa in the city of Bromont. Indulge in local cuisine while sipping on a glass (or two) of local wine. If day three of your weekend getaway falls on a Sunday, consider having a leisurely brunch with friends or family.
In Quebec's Eastern Townships you'll find scenery that will take your breath away, road trips that lead to picturesque villages, unique gourmet experiences and precious memories to take home. See more here.