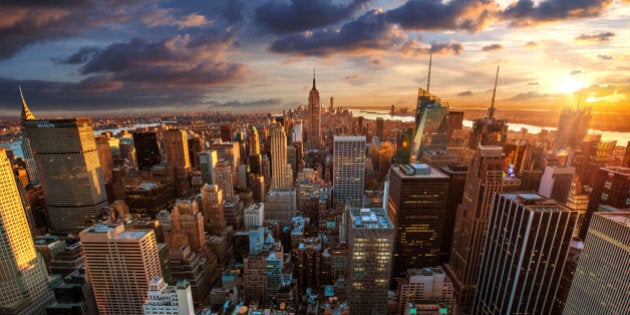 When economic development experts ponder the development of a supercluster, or a "digital corridor," linking Greater Toronto, Hamilton and Kitchener-Waterloo, they tend to talk about resilience as much as innovation. By promoting this megalopolis as a tech hub, the extended region's overall economy becomes that much more diverse, and therefore better positioned to endure body blows due to a declining industry, large-scale job losses or an ecological disaster.
But the goal of regional diversification masks the more subtle problem of what can happen when a smaller community decides to tie its fate to a much larger one. Waterloo Region, with a population of almost 530,000, has an economy built on tech, advanced manufacturing and insurance. Greater Toronto/Hamilton, meanwhile, is 10 times as populous, and contains multiple sectors -- aerospace, food processing, media, biotech, information technology, banking and so on.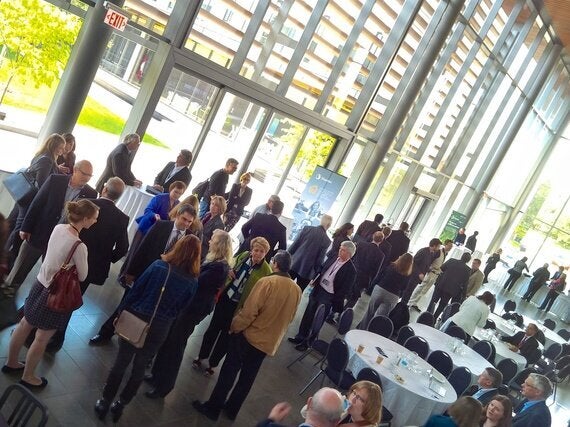 At a CityAge conference in Waterloo earlier this month (pictured above), University of Waterloo special advisor David Fransen, who sits on the board of the Institute for Quantum Computing, pointed out that the institution's co-op education program, its incubators and the policy of allowing students to own their intellectual property, have played a crucial role in the development of an innovation-oriented region which attracts and retains entrepreneurial firms. According to a 2013 PricewaterhouseCoopers study, UW's economic impact in the region is worth about $2.6 billion annually, with 72 per cent of local firms dependent on UW talent.
But the conference heard there are many other moves that forward-looking regions can pursue to boost local innovation and quality of life as a means of making themselves more attractive to entrepreneurs and knowledge workers.
Here are four that deserve closer attention from supercluster advocates:
Use open data to drive municipal reform: According to Palo Alto chief information officer Jonathan Reichenthal, 21st-century cities "need new operating systems," and the way to bring about that kind of change is to marshal the power of municipal data that's traditionally been kept behind locked doors. When cities make a wide range of information available to software developers, Reichenthal said, it allows local officials to "rethink every element of what makes the city function."
The City of Palo Alto's philosophy is now to make municipal data available and machine readable as a default position. As is the case with New York City, which led the municipal open data movement under former mayor Michael Bloomberg, Palo Alto officials are working hard to attract software developers to develop mapping apps that allow policymakers to make decisions based on real-time data.
Rethink local government technology investment: In the private sector, companies are racing to adopt scalable, cloud-based applications as a means of ensuring that internal IT systems, from customer contact to inventory tracking, remain as current as possible. But Kurtis McBride, founder and CEO of Miovision Technologies, a Kitchener firm that developed a cloud-based video processing technology to allow municipalities to improve traffic management, says cities have yet to make the transition from making capital-intensive IT acquisitions to purchasing software-as-a-service applications.
He cites the example of how some cities are moving from incandescent street lights to LED, which has smart capabilities. Lighting, McBride argues, could be viewed as a service instead of a capital investment, and managed externally by companies that can scale the service as the technology evolves. More generally, this kind of evolution, McBride says, can allow cities to keep abreast of technological innovation without crushing their capital budgets.
Harness the power of municipal benchmarking: Earlier this year, the University of Toronto's Global Cities Indicators Facility and the World Council on City Data (WCCD) unveiled the first international standard for municipal data, known as ISO 37120. The standard is based on 100 urban indicators, covering themes such as quality of life, city services, energy, finances, emergency services, education and waste management. GCIF includes participant cities from around the world, including 28 Canadian municipalities. (Guelph participates but Waterloo, Cambridge and Kitchener do not.)
But WCCD analyst Jose Luis Hernandez says the data, as well as new standardized indicators for tracking resilience, can help build the supercluster, by using the rankings to measure to competitiveness. To illustrate, Hernandez mentioned one indicator -- higher education degrees per 100,000 people -- included in a December, 2013, benchmarking study showing how the Toronto Urban Region stacks up (the TUR encompasses Greater Toronto, Kitchener-Waterloo, and the Hamilton-Niagara Falls corridor). With almost 45,000 per 100,000, TUR is approximately comparable to San Francisco/Bay Area, but ahead of Greater Chicago.
Employ state-of-the-art transportation modelling to guide infrastructure investment: Modern transit infrastructure is increasingly seen as part of a bundle of quality-of-life characteristics of cities that aspire to attract urban-minded entrepreneurs and knowledge workers. Indeed, stepped-up commuter train service linking Toronto and Waterloo is considered to be a key element of the supercluster agenda. But the costs are enormous and thus the risk of failure -- white elephant projects that don't dent congestion -- looms large.
A handful of university research teams and private sector firms have developed highly sophisticated computerized transportation models that draw on layers of big data -- everything from real time traffic counts to population statistics and policy measures -- to project the impact of new services, not just on travel habits but also development patterns.
These groups include the University of Toronto's Intelligent Transportation System team, Synthicity, a UC Berkeley spinoff and The CoSMo Company, a Lyon-based modelling consultancy with operations in San Francisco. "The question is, what are you options and how do you evaluate the option and make sure you understand the systems impact," says William Wescott, who heads the Americas division and has a background working with startups in accelerators. Large transportation projects, he says, will affect urban systems, such as the economy and the environment, but also social conditions, e.g., by accelerating gentrification near transit stops. "The longer the time scale, the more complex the systems are."
(Photo credit: Anthony Reinhart, Communitech)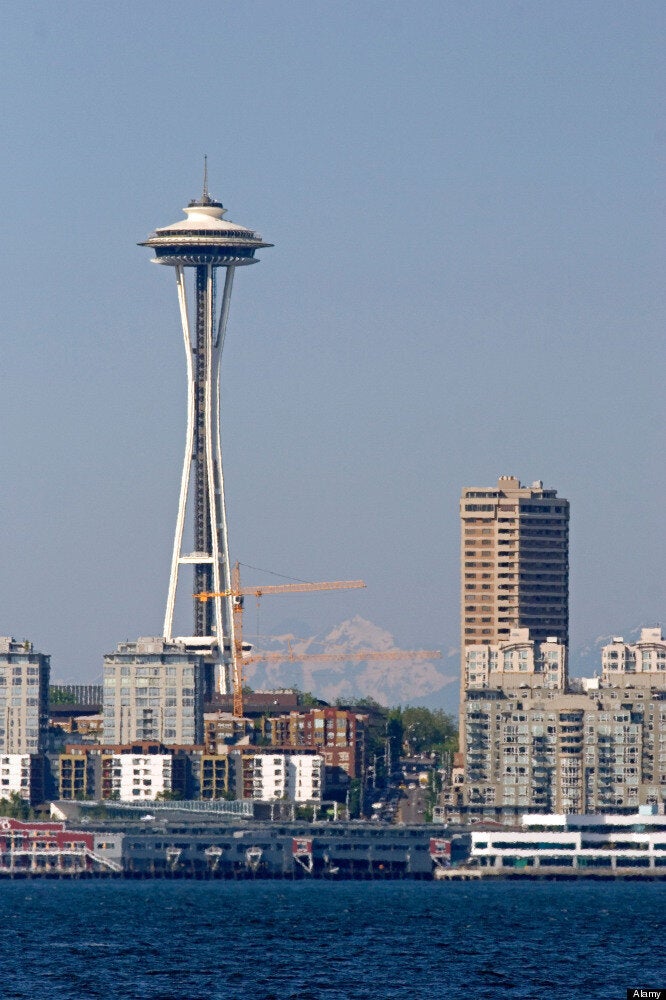 Awkward Silicon Valley Interview Questions