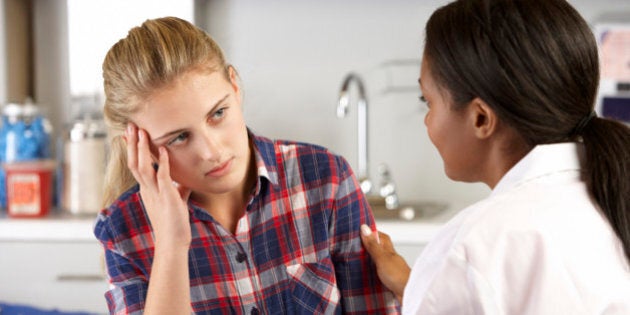 My mother was a passionate advocate for children with mental illness.
When she learned of a family coping with mental illness she would reach out to them. Talk. Listen. And bring them lasagna.
She used to say that it was far better to have a child with cancer, then one who suffers from mental illness. It was a bold statement and a harsh comparison. It would often shock those who hadn't gone through the same heartbreaking experiences that she had. But she really did mean it, and she was right.
The way we care for people with mental illness, isn't world class, and it's rarely quick.
When you are diagnosed with cancer, no matter what age you are or where you live in Canada, you will likely get world-class care, quickly. The cancer care system is far from perfect, but it's one of the strongest, most reliable parts of our health-care system.
But it's not just the health system that manages cancer well. The community does too. We have walks, runs, telethons, and a foundation for every cancer. When someone is diagnosed with cancer, friends and family come together to form a tight-knit blanket around them. You can fight this, and we will fight it with you, is the common sentiment.
If you have a mental illness, most of these things don't happen. The way we care for people with mental illness, isn't world class, and it's rarely quick. It's even worse for our kids. Or at least, because it's about kids, it feels worse.
If your child is diagnosed with a mental illness, the neighbours don't rally the same way they would for cancer. There is no fight, we throw a blanket over mental illness and pretend it doesn't exist, and that is the harsh reality.
This was my mother's point. The way our culture treats mental illness is not the same as other major medical conditions or diseases, like cancer.
For almost a decade, my mother battled the health system bureaucracy to get care for my younger, adopted sister, Ashlee. Ashlee was diagnosed early in life with serious mental health issues, likely caused by her biological mother's drug and alcohol abuse during pregnancy.
Even after several suicide attempts, finding care for Ashlee was next to impossible. The best care she could get was an hour and a half away from her home and her family. And this wasn't in rural or Northern Ontario, it was in Kitchener-Waterloo.
Imagine how a community would react if a 13-year-old was diagnosed with cancer, and there was no care available to them. The community would rise up and demand access to care, close to home.
Mental illness is the single most disabling disorder among our youth.
Unfortunately, this didn't happen for Ashlee. After being shuffled from different facilities, one day Ashlee walked out and took her own life.
But it's not just the seriously and visibly, mentally ill that go uncared for in our society.
Karen, my sister and friend, was the total opposite of Ashlee. Karen was admired by many for being smart, sociable, and having won several awards for her athletic achievements. To the shock of the entire community, Karen too, took her own life.
Karen reached out in her own way for help. But again, the community didn't respond the same way it might have if she had an illness that you can see, and understand.
Mental illness is the single most disabling disorder among our youth. Suicide is the 2nd leading cause of death of our young people in Canada.
There's not a person in the country who could argue that we're doing enough to care for our young people who struggle with mental illness. There are Ashlee's and Karen's in this country right now, who aren't getting the help they need.
How is it possible that our cherished health care system continues to fail so miserably at providing, world-class care to a child, diagnosed with a serious mental illness?
How come so many of our youth are taking their lives and yet we still don't talk about it with the passion and will to fight that we do other diseases and illnesses?
There are enough reports from commissions and blue ribbon panels on mental illness to fill a library. We've seen change, but only small ones, and they never happen fast.
It's not that the mental health community doesn't have smart and caring people working in it. Quite the opposite. Heroic efforts and amazing work is being done with very few resources. There's also no shortage of corporate social programs, or actors and athletes who stand up to raise awareness on mental health in an attempt to end the stigma.
What's missing is the investment in research, treatment and care resources. Our mental health care facilities don't have the same shine as our cancer centres and hospitals. Governments don't make promises to cure mental illness like they do with cancer. Investments in mental health often take a backseat to other diseases. Despite the prevalence of mental illness, only seven per cent of our publicly-funded health care spending is allocated to mental health care. Similarly, Canadian psychiatrists are the lowest paid physicians in the country.
Our governments need to do better. Not just reactively after a crisis. They need to make mental illness the same priority they did cancer a decade ago.
But it's not just about government and more money. Communities need to do better.
We need to call on our politicians to make change happen. It's also time our communities recognize mental illness as they do cancer and talk about it more openly and honestly.
If you sense a family member, friend, neighbour or colleague may be struggling, or if you learn of a tragedy caused by mental illness take action. Pull the blanket off mental illness and fight with them.
Do as my mother did. Reach out. Talk. Listen. And bring lasagna.
Patrick is a Principal at Santis Health, and a member of the Board of Trustees of the Hincks-Dellcrest Centre in Toronto.
The Maddie Project is a community effort in support of youth struggling with depression and other mental health related concerns. Driven by community collaboration and events, the project's goals are to raise awareness by sparking conversations about youth depression and mental health concerns as well as to help provide uninhibited access to support for youth and their families.
The Maddie Project was founded in April 2015 in memory of Madeline Grace German Coulter. To date the project has engaged 100s of thousands in active conversations around youth mental health and has raised over $1 million dollars in partnership with North York General Hospital Foundation towards the development of Maddie's Healing Garden and support of other child and adolescent mental health services at North York General Hospital.
To learn how you can get involved or contribute visit themaddieproject.ca or follow us on Twitter or Facebook
Frame Of Mind is a new series inspired by The Maddie Project that focuses on teens and mental health. The series will aim to raise awareness and spark a conversation by speaking directly to teens who are going through a tough time, as well as their families, teachers and community leaders. We want to ensure that teens who are struggling with mental illness get the help, support and compassion they need. If you would like to contribute a blog to this series, please email cablogteam@huffingtonpost.com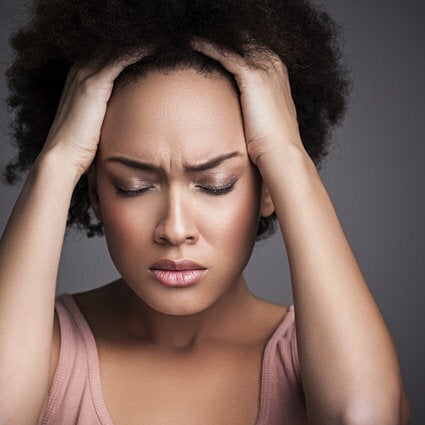 Frame of Mind: Youth Mental Health Issues And Suicide In Canada
Follow HuffPost Canada Blogs on Facebook