As teams took to Corinthians Arena in Sao Paulo for the opening ceremony of the 2014 World Cup, three young people followed them onto the pitch to release doves in a gesture of peace.
One of them, 13-year-old Werá Jeguaka Mirim from the village of Krukutu in the city's Parelheiros area, was chosen to represent indigenous people, news site G1 reported.
When the doves were released, he then unfurled a banner that read, "Demarcação," Portuguese for "demarcation," which called for the protection of indigenous lands.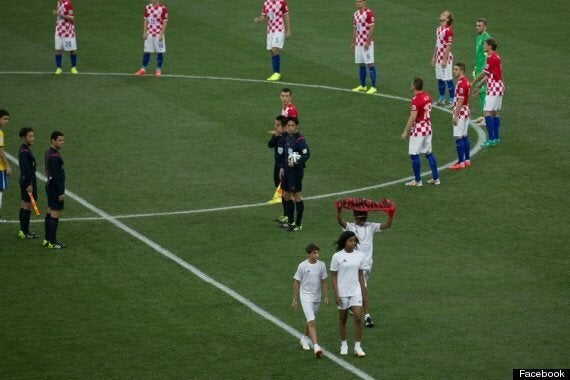 The act was not shown on television.
Mirim's protest is the latest in a national campaign for the separation and consolidation of indigenous lands as the Brazilian government looks to enact legislation that could reduce the size of some reserves, the Associated Press reports
Mirim's father Oliver Jekupe told G1 that he did not know about the boy's protest ahead of time.
He went on to say that his community is not against the World Cup, but is protesting the injustices suffered by Brazil's indigenous people.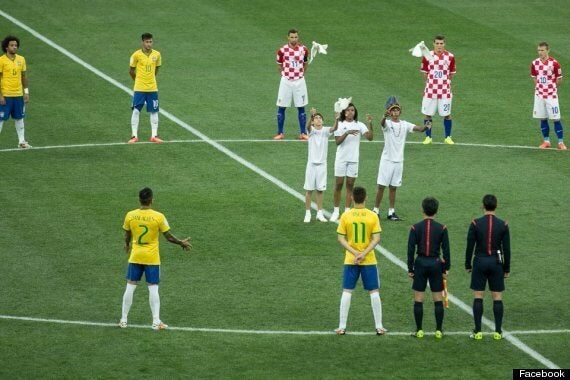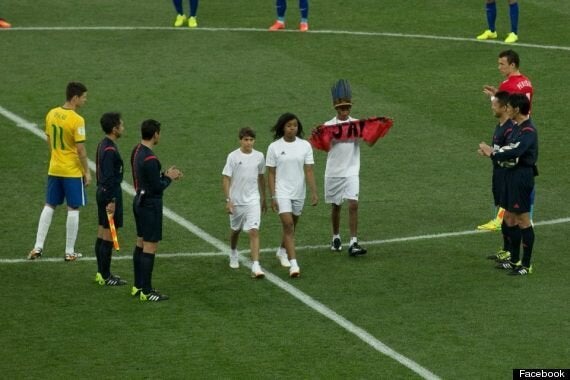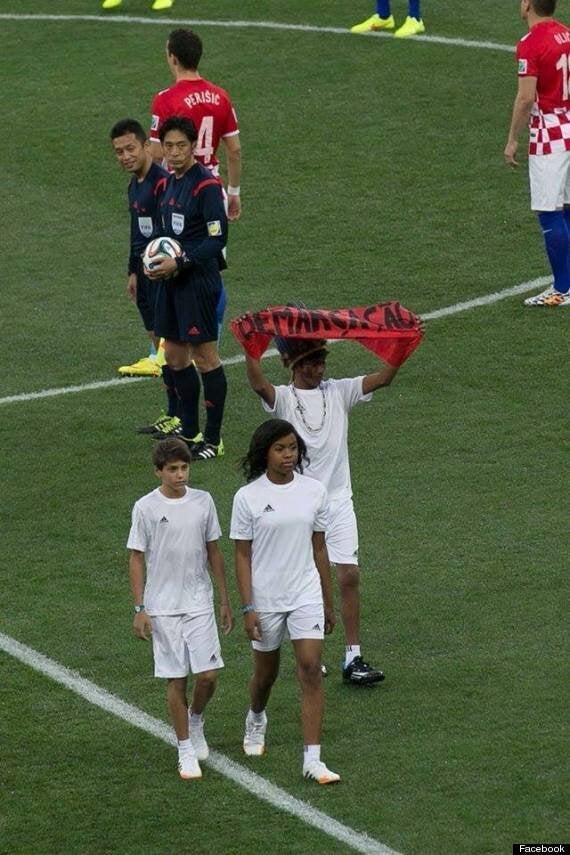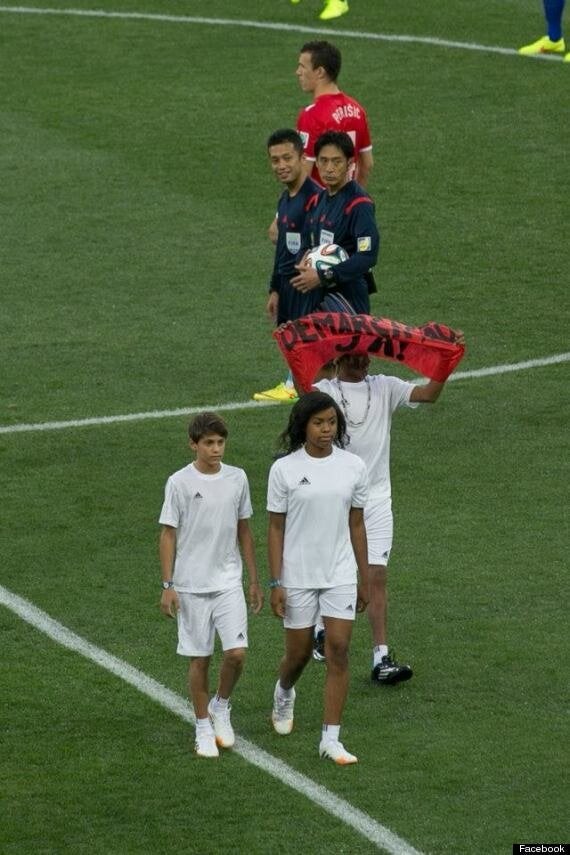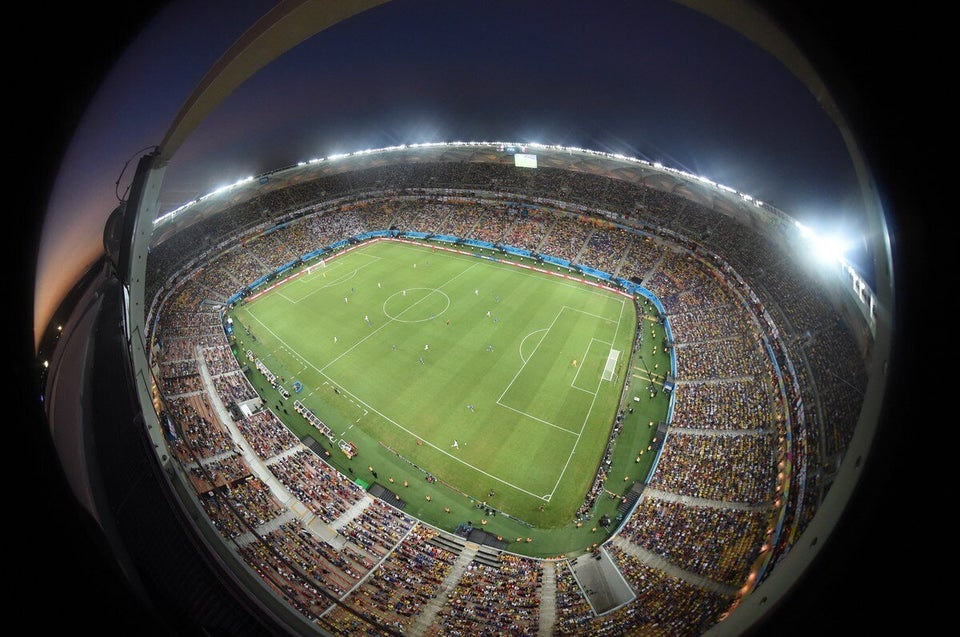 Best Photos Of The 2014 World Cup
Popular in the Community