France led the leaderboard at the biggest wine competition in the world, taking eight International Trophies, followed by Australia, South Africa and Spain.
On Sunday, winners of the Decanter World Wine Awards were announced at Vinexpo in Bordeaux, the world's biggest wine trade fair — the first time two giants of the wine industry have joined forces.
It's no small task for the panel of 240 wine sommeliers, Masters of Wine, wine critics and authors: For one week, judges sipped, sampled and spat through 15,929 wines that were then whittled down to 35 International Trophy winners — the highest accolade at the competition.
To be considered for the International Trophy, gold medal winners are sampled in blind tasting sessions that were conducted by a select team of experts in London.
Here are 35 of the best wines in the world, according to the Decanter World Wine Awards:
- Anthony Joseph Vidal, 2012 Legacy Chardonnay, New Zealand, white
- Bay of Fires, 2014 Sauvignon Blanc, Australia, white
- Blandy's, 1973, Madeira, Portugal, white
- Chateau Bouissel, 2011 Le Bouissel, France, red
- Chateau Brown, 2013, France, white
- Chateau la Tour de l'Eveque, 2014 Petale de Rose, France, rosé
- Chateau Salettes, 2014, France, rosé
- DeMorgenzon, 2014 Maestro, South Africa, white
- Domaine de la Vougeraie, 2013, France, red
- El Esteco, 2014 Amaru High Vineyards Torrontes, Argentina, white
- Elgin Vintners, 2012 Pinot Noir, South Africa, red
- Fabre Montmayou, 2014 HJ Fabre Barrel Selection Malbec, Argentina, red
- Fattoria Dianella, 2013 Il Matto delle giuncaie, Italy, red
- Gonzalez Byass, Cuatro Palmas Amontillado, Spain, sherry, white
- Indomita, 2014 Gran Reserva Cabernet Sauvignon, Chile, red
- Lan, 2010 Culmen, Spain, red
- Leasingham, 2009 Classic Clare Riesling, Australia, white
- Lomond, 2012 Cat's Tail Syrah, South Africa, red
- Longview, 2013 Epitome Late Harvest Riesling, Australia, white
- Marks & Spencer, Macon-Villages, France, 2014, white
- McWilliam's, 2008 1877, Australia, red
- Miguel Torres, 2010 Reserva Real, Spain, red
- Olarra, 2010 Laztana, Spain, red
- Paul Cluver, 2014 Marks & Spencer, Ferricrete Riesling, South Africa, white
- Paul Ginglinger, 2013 Gewurztraminer, France, white
-Perdeberg, 2013 The Dry Land Collection, Barrel Fermented Chenin Blanc, South Africa, white
- Piper-Heidsieck, 2006 Brut Champagne, white
- Ptujska Klet, 2012 Pullus, Laski Rizling, Slovenia, white
- Rivetto, 2009 Leon, Italy, red
- Sidewood, 2013 Mappinga Shiraz, Australia, red
- Small and Small, 2014 Sylvia Reserve Sauvignon Blanc, New Zealand, white
- Tiefenbrunner, 2013 Feldmarschall von Fenner zu Fennberg, Italy, white
- Vina Leyda, 2013 Single Vineyard Neblina Riesling, Chile, white
- Vinalba, 2013 Parrilla Malbec, Argentina, red
- Williams and Humbert, Sainsbury's Taste the Difference Aged 12 Years Pedro Ximenez, sherry Spain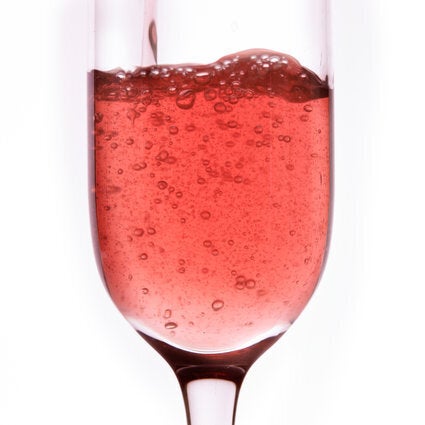 What Your Wine Order Says About You