It took a master chocolatier, cocoa from Tanzania and two solitaire diamonds to create what's being billed as the world's most extravagant chocolate Easter bunny, worth $49,000 -- or, the price of a high-end car.
The specs are impressive: The bunny statuette measures 38 cm (about a foot tall) and weighs in at 5 kg (11 lbs) -- about the weight of an average cat -- equal to 548,000 calories.
But what makes this particular edible animal over the top is its eyes, a pair of 1.07-carat solitaire diamonds valued at more than $37,320.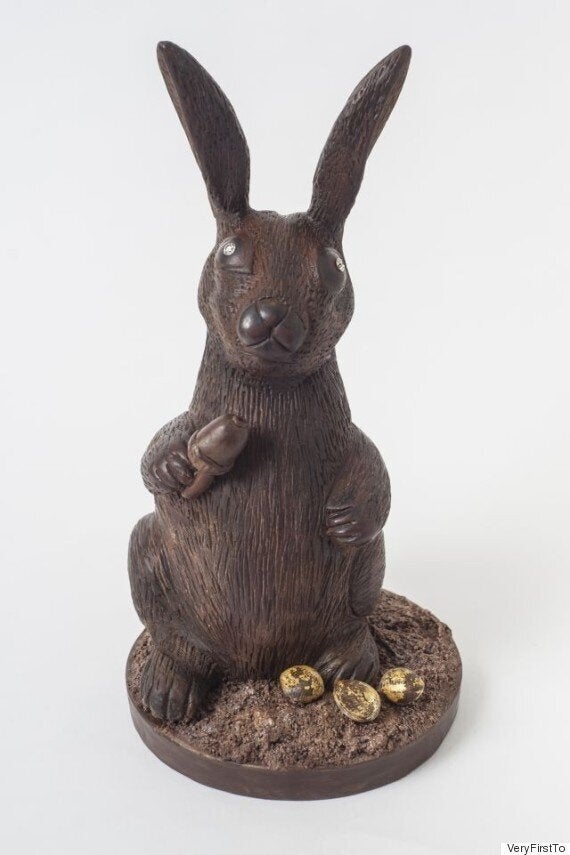 Commissioned by British luxury retail site VeryFirstTo.com, the chocolate bunny was carved by pastry chef Martin Chiffers, former Chef Décor of Harrods in London, and took two days to complete.
It's the latest outrageous stunt from VeryFirstTo, which has made a name for itself launching extravagant, jaw-dropping products and packages that border on the ridiculous.
Last Christmas, for example, the online retailer created a holiday hamper filled with a 200-year-old cognac, caviar, truffles, foie gras, and foie gras with truffles worth $134,650, and a Valentine's Day dinner package prepared by a Michelin-starred chef went for for $99,300.
Follow our Easter board on Pinterest for more great holiday ideas: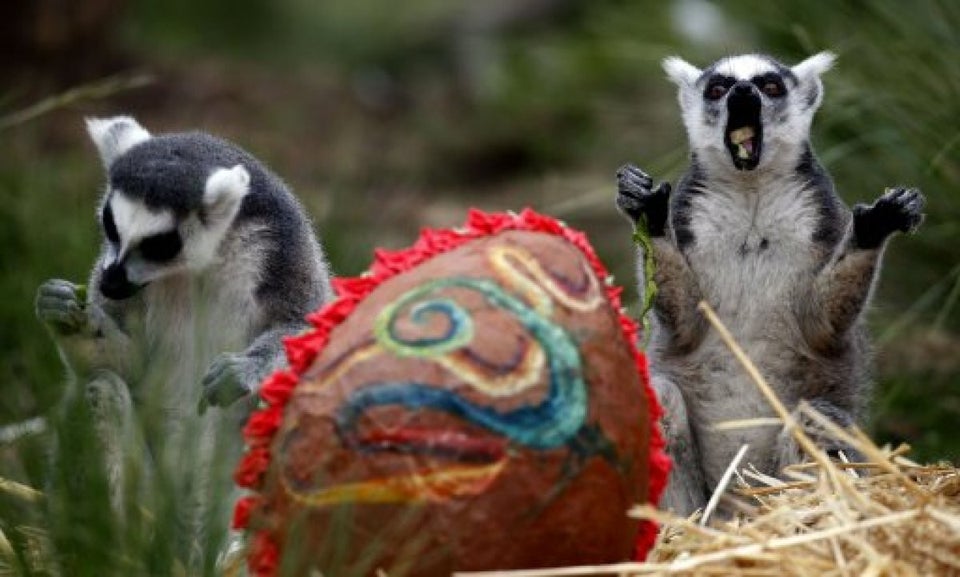 Animals Vs Easter Eggs
Popular in the Community