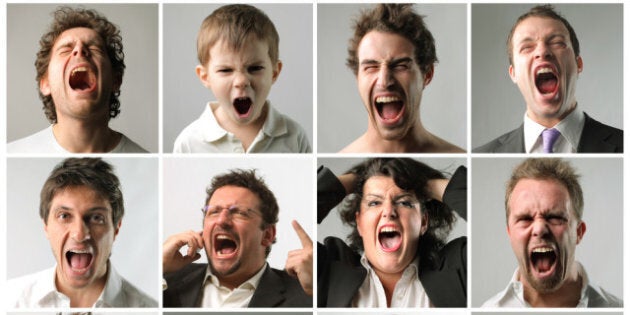 "Just get a therapist — they get paid to listen to your problems."
We've all heard this one before, right? The problem is, it's just not true. Misconceptions about seeking therapy may stop someone who actually needs the help from finding it, says Noah Rubinstein, founder and CEO of therapist directory GoodTherapy.org. He adds that most common myths and fears of therapy and therapists stem from what we see on TV.
"Therapists are portrayed like Dr. Phil and he blames, shames and confronts his clients -- this is not how therapy works," Rubinstein tells the Huffington Post Canada.
There's also a misconception that only certain type of person or "crazy" people seek help. In 2004, a Harris poll revealed that 27 per cent of adults in the U.S. received mental health treatment (approximately 80 million people), according to clinical psychologist Ryan Howes for Psychcentral.com.
"People go to therapy to cope with disorders, relationships, stress, grief, to figure out who they are and learn to live life to the fullest," said Howes . "There's no shame in wanting a better life."
Other common myths about therapy include the cost, the notion that therapy is always about moving forward and the misconception that therapy rooms are full happy and smiling therapists.
"You can't fake happy. In order to feel satisfied and peaceful, you have to face the suffering," Rubinstein says.
Think you've heard it all? Here are 10 of the most common myths about seeking a therapist: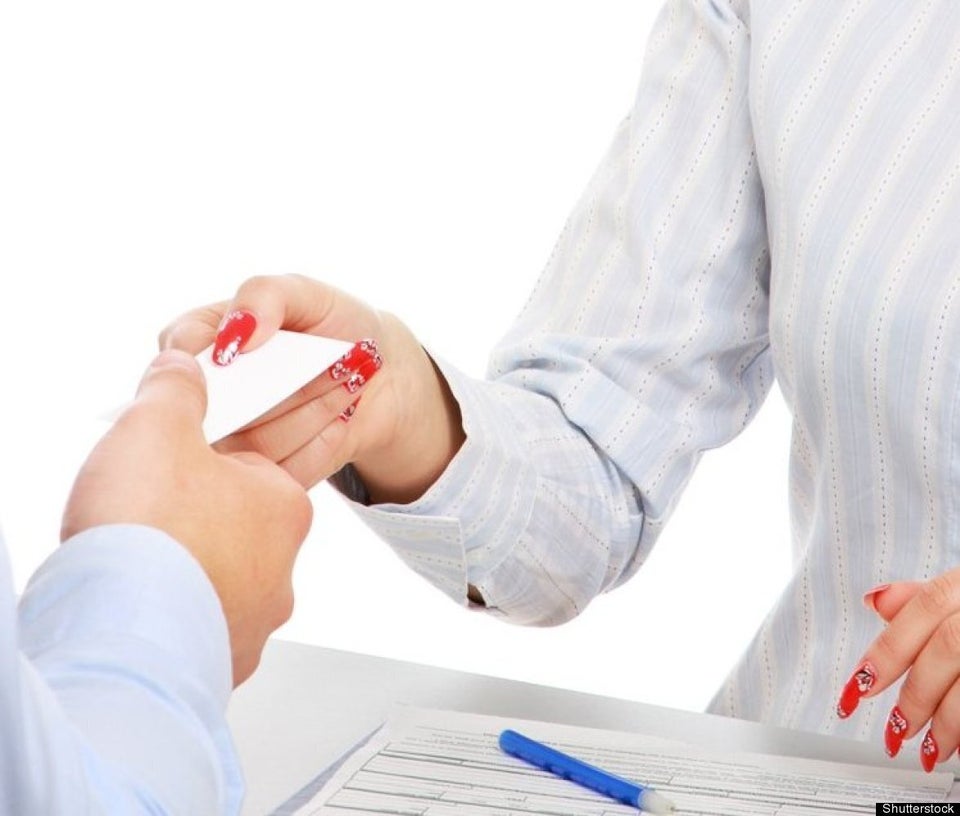 10 Myths About Seeing A Therapist
MYTH: Therapy Is Like Having A Paid Friend:
FACT: There is huge difference between a therapist and your best friend. "There's a myth that you pay someone to be nice to you and care for you -- what I tell my clients is that you pay for time and expertise and the caring is free," says Noah Rubinstein, founder and CEO of therapist directory GoodTherapy.org. Rubinstein adds, therapists are trained to avoid dual relationships and can't see their clients outside of the office.
MYTH: Therapy Means You're 'Crazy':
FACT: Most people are raised to be independent and solve problems on their own. "Seeking help is not a sign of weakness and the truth is, we all suffer and getting help doesn't mean you're 'crazy,'" Rubinstein says. He also adds that people at some point in time will go through periods of depression, hurt or feeling worried and mainstream media often has misconceptions of what a patient or client looks like. "Most people who go to therapists are ordinary everyday people. They don't have manic episodes or are hospitalized -- and I wouldn't call this 'crazy' either," he says.
MYTH: Therapy Is Endless:
FACT: No, therapy isn't a never-ending session that will take over your life. "A lot of people are afraid that if they go to therapy it will go on and on," Rubinstein says. Depending on the type of therapist you see, therapists are trained to create a target plan of treatment. "Some people may never heal in this lifetime but for most people, the average therapy course is three or four months," he says.
MYTH: Therapy Will Cost A Fortune:
FACT: Yes, seeing a therapist often can get expensive. Rubinstein suggests looking at your insurance providers to see if you can get benefits -- relying solely on paying out of your own pocket can get costly. But he also advises a holistic view. "When you think about price, what's the cost of not doing therapy? Your job performance?" he says. Think about how your distress many conflict with your work or relationship and then make a decision about pricing.
MYTH: Therapists Will Blame You And Shame You:
FACT: "This is something that comes directly out of Dr. Phil. Therapists are portrayed like Dr. Phil and he blames, shames and confronts his clients -- this is not how therapy works," Rubinstein says. Good therapy is about compassion, he adds, and is intended to let the client experience their own emotional breakthroughs at their own pace.
MYTH: Medication Is Just As Effective As Therapy:
FACT: Rubinstein says that not all problems can be fixed with medication. "The medical model assumes that most psychological problems are caused by biochemistry, rather than viewing biochemical changes as a symptom, and can overlook the experience of losing jobs, divorce, deaths in the family etc.," he says. Emotional stress, he notes, cannot be solved with just medication, and people relying solely on pills should look at their options for one-on-one therapy.
MYTH: Therapy Is Passive:
FACT: Rubinstein says many people also think therapy is passive. Just think about all the scenes in movies or television shows where a therapist does nothing but nod his or her head. "Therapists are taught active listening skills and are trained to understand the client's struggles," he says.
MYTH: Therapy Is All Happy Thoughts:
FACT: 'Think happy thoughts...think happy thoughts.' Yes, but not always. "Many new clients expect their therapist to change their perspective and convince them they should be happy. But therapy doesn't work by thinking happy thoughts, In order to become happy, a person needs to face the parts of them that aren't," he says. Working with a client one-on-one, therapists are able to go through a person's painful past and give them hope for a peaceful future.
MYTH: There's Nothing You Can Do About The Past:
FACT: There's always an assumption that therapy is about moving forward and never looking back. "When we do this, our past still haunts us. Good therapy allows people to go to those places where they have been wounded and burned and resolve these feelings," he says.
MYTH: Therapy Will Make Your Painful Problems Worse:
FACT: Yes, you will go back into the past and yes, it may bring up some bad memories. But don't be afraid. "Good therapists guide their clients through painful experiences, but in a way that is safe and not overwhelming."
Popular in the Community