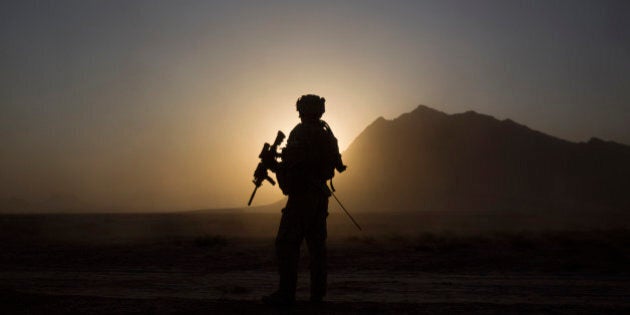 Sending military personnel into action is often described as one of the most serious decisions a government can make. Especially in Western democracies, political leaders must make the case for military action not only to legislatures, but to citizens as well -- who, having seen the human toll that war takes, don't want to see lives put at risk without strong reason.
That's why we seldom hear about the justification for war in purely military terms, but instead are often told there is a "humanitarian" component of combat missions: We no longer send only guns and soldiers to conflict zones, but food aid, reconstruction materials and medical help. The logic of this trend is undeniable. Not only is the public more likely to support a military mission that promises to help more people than it hurts, but the people who live in combat zones are thought to be more likely to support an outside intervention force that brings with it badly needed food, medical and development assistance.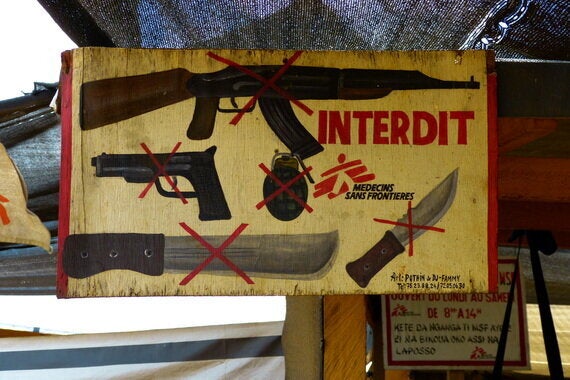 Colin Powell, the one-time U.S. secretary of state, had this in mind in 2001 when he called U.S. NGOs -- non-governmental organizations bringing aid to areas where the U.S. had military interests -- "force multipliers," going so far as to describe them as "an important part of our combat team."
But while this approach may be logical one from a military standpoint, to call it "humanitarian" is completely false. There is simply no compatibility between humanitarian action and the use of military force in combat. One has as its singular objective the alleviation of human suffering, regardless of the sufferer's identity or affiliation; the other, by definition, involves taking the side of one group against the other. While the two may at times converge, they remain fundamentally different, and cannot truly co-exist: To blur the lines between them, as many political and military leaders have tried to do, is to co-opt one into the other at humanitarianism's peril.
Importantly, this is not a case of abstract semantics. The organization I work for, Doctors Without Borders/Médecins Sans Frontières (MSF), sends thousands of aid workers every year to areas where medical care is not accessible to all members of the population as a result of poverty, disaster or conflict. We do so for purely humanitarian reasons: to alleviate suffering and to save human lives. But that doesn't make it easy. In order to carry out our work, we need the trust and acceptance of the people who live where we operate. Unless they are convinced of our impartiality, neutrality and independence -- core MSF and humanitarian principles, which are at their essence fundamentally at odds with military action -- we cannot operate safely or effectively. Our hospitals, staff and patients will be at risk, as parties to the conflict and the local population themselves will confuse humanitarian workers with military workers providing aid, which in turn will make our staff and medical assistance appear as legitimate targets of violence. Ultimately, this means that we can't reach the people who need our medical care the most.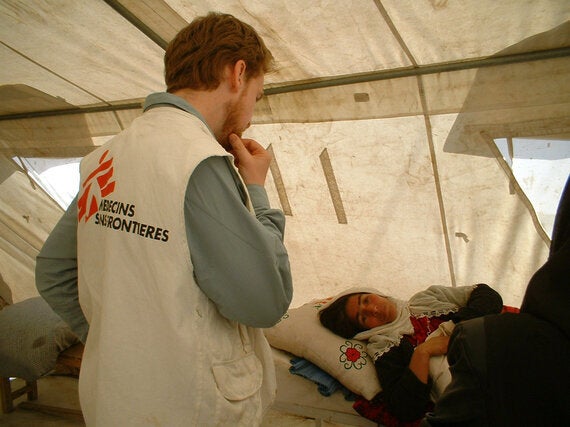 This is something we have learned from experience. In 2004, MSF withdrew from Afghanistan following the brutal killing of five of its aid workers. This was the first time in our history that we had to leave a country full-scale as a result of insecurity and mistrust. While the security situation had always been difficult -- prior to 2004, MSF had worked in Afghanistan for 24 years, through years of Soviet occupation and civil war -- what had changed was the perception of MSF's presence.
"The violence directed against humanitarian aid workers has come in a context in which the United States-backed coalition has consistently sought to use humanitarian aid to build support for its military and political ambitions," said MSF's then secretary general, Marine Buissonnière, at the time.
"MSF denounces the coalition's attempts to co-opt humanitarian aid and use it to 'win hearts and minds.' By doing so, providing aid is no longer seen as an impartial and neutral act, endangering the lives of humanitarian volunteers and jeopardizing the aid to people in need."
That danger was the result of confusion among Afghans as to whom could be trusted. An alleged Taliban spokesman accused MSF of "spying for the Americans," and said further attacks on aid workers were therefore justified.
Afghanistan (to which MSF eventually successfully returned), is but one example of how blurring the lines between aid and military action ultimately serves to undermine humanitarian work. The casualties of the blurred lines in Afghanistan were not just those murdered MSF workers, but all those who depended on our organization for lifesaving medical care. We have seen a similar blurring of the distinction between politics, military action and humanitarianism in Somalia, Colombia, Democratic Republic of Congo and elsewhere, and have had to struggle to preserve our independence in order to continue our lifesaving work. That is why MSF relies on funding from private donors rather than large institutions: to give ourselves the ability to maintain our independence and our neutrality in order to deliver essential medical care to those who need it most in conflict zones around the world. We don't take institutional or government funds for our work in contexts where it may appear to compromise our principles. It's not just a matter of pride -- it's a matter of life and death, both for our patients and our workers.
That's also why it is very worrying to hear that humanitarian assistance is being used as strategic tactic in military action. As Canadians consider the role our armed forces will take in Syria, Iraq and elsewhere, we wish to remind them that humanitarian aid cannot be delivered by military personnel in conflict, and must not be used for military objectives by any state. Aid workers who are truly committed to alleviating suffering and saving lives can never be part of a military combat team; they must remain neutral, impartial and independent. Their lives and those of their patients depend on it!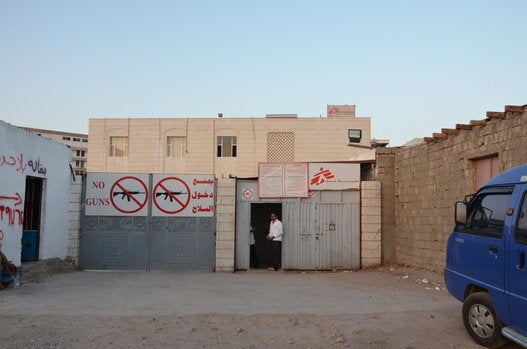 MSF In Yemen