The 75th Annual Meeting of the Academy of Management was held in Vancouver last month, bringing together more than 10,000 students, academics and management professionals from around the world. The topic? "Opening Governance" or, to put it more simply; how organizations can work better across different departments and with multiple stakeholders, and adopt new technologies and practices to address today's most pressing leadership and management problems.
Every generation of business leaders has had challenges to overcome, from the industrial revolution to the rise of the internet. For the companies facing them one thing has remained the same, the need to recruit those with the skills to take the helm and navigate a smooth path through them.
The biggest challenge facing business today is how to tackle the complications brought by an increasingly globalized and technologically advanced world. In the last decade the ways in which we produce and consume goods, and how we interact with each other have changed.
These global companies need global leaders who can connect with people across countries and engage them to collaborate. It is no longer enough to be present on multiple continents, they must also be visible on multiple mediums -- in person, online and on social media, and they need be available both locally and internationally.
Through my experience teaching on the CEMS Masters in International Management program, I've learned there is no one best way for successful management -- in fact, the very nature of globalization demands diversity in management styles and practices. Business leaders need to be able to respond to a multiplicity of management styles to be able to balance between global integration and local responsiveness.
But the problem arises in finding these talented individuals. With a lack of these skills available in-house it falls to educational institutions -- business schools and universities -- to provide future leaders with the tools to develop this global mind-set.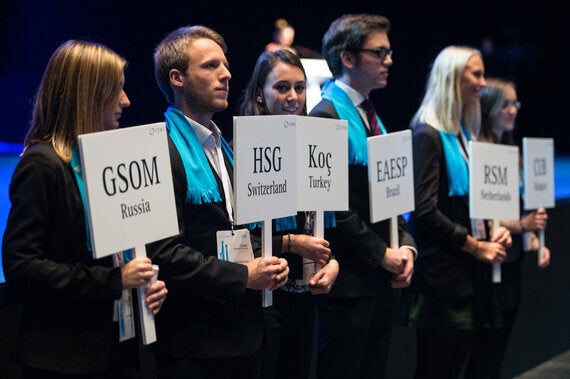 Getting out of the classroom
Future business leaders should leave education with not only a strong theoretical grounding but the practical skills to be able to begin to use and adapt them. Gathering experience is an important part of their development. Participating in business simulations or reading case studies goes some way towards this, but real business experiences are far better.
One way of doing this is through providing the opportunity for students to engage with companies, completing consultancy projects and internships during their studies.
Getting out of the country
Students need to be exposed to different perspectives throughout their education, and a variety of learning and living environments to appreciate how limited and biased their own perspectives can be. According to a report released last year by the Canadian Bureau for International Education, just three percent of Canadian students experience international study. The report argues that for Canadian businesses to successfully navigate global markets, this percentage needs to increase dramatically.
Languages, cultural nuances and an in-depth understanding of business at a grassroots level are all far better developed "on the ground" in a location, than from afar. International study trips are a good start to building an international mind-set, but taking a tourist approach (spending a few days to a week in a location) can often limit students as they do not get the chance to truly experience the locations they visit.
Far better -- students should compete a full term, and even a working internship abroad. By getting out of their comfort zones and being fully immersed in the realities of another way of life, students can learn to adapt to how other people work and challenge their own preconceptions.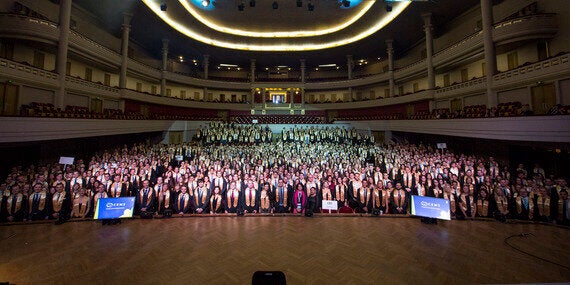 Beyond the geography, developing cultural awareness and sensitivity is another key component for companies looking to build trust at a local level whilst boosting a global profile. With business leaders increasingly required to cross national boundaries, there is a necessity for them to recognise and adopt culturally appropriate behaviour not just in meeting colleagues and customers, but in solving leadership problems. What constitutes as appropriate conduct can vary widely across cultures.
Flexibility is vital in preparing future leaders for the realities of global business, where social and cultural differences between different parties and diverse political interests can often build barriers to success. Institutions should imitate the working world by providing different forms of learning such as group projects, online learning and simulations, hosting debates and open discussion so students learn to communicate and to compromise.
This multi-faceted approach to education is what the CEMS Masters in International Management program provides. Represented locally by Ivey Business School at the University of Western Ontario, CEMS provides a platform for young Canadian students to access the world -- creating a generation of globally-conscious and socially-minded young business leaders who feel at home in any location.
What history tells us is that, with a willingness to adapt and embrace change, today's challenges can be conquered. Canada's own bombardier is a great example. The company saw globalization as a source of great opportunity. From operating as a maker of snowmobiles in 1942, Bombardier expanded operations to build planes and trains, first in Canada, and then beyond. Today the company is a global giant, with 80 production and engineering sites across 28 countries, and a worldwide network of service centres. Chances are that many of those who attended last month's conference used planes or trains built by Bombardier for their travel.
By encouraging our future leaders to build bridges across the divides that separate us we have hope for the future.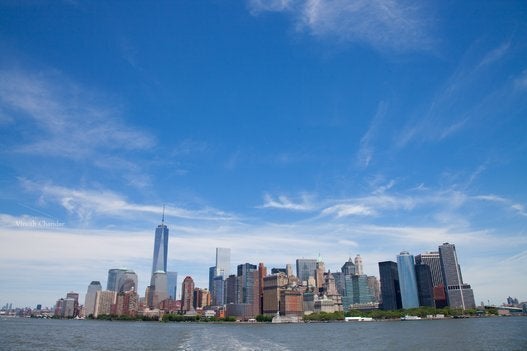 The 25 Best Cities For Young People