By Rita Morbia, Executive Director at Inter Pares
As we enter a new year, still full of promise and the potential for deep and lasting social change, I find myself reflecting on the courage of women speaking their truth and supporting one another. I am thinking of the stories behind the stories. Things that seemed to be, but weren't. Things that were, but couldn't be seen.
I am reminded, for example, of Prime Minister Justin Trudeau during his 2017 visit to the Philippines, and the tired cliché of an image that greeted the world after his first day in Manila when he visited a women's health clinic: the smiling politician holding an adorable baby.
But there is a compelling back story to this particular picture that Canadians didn't get to hear or read.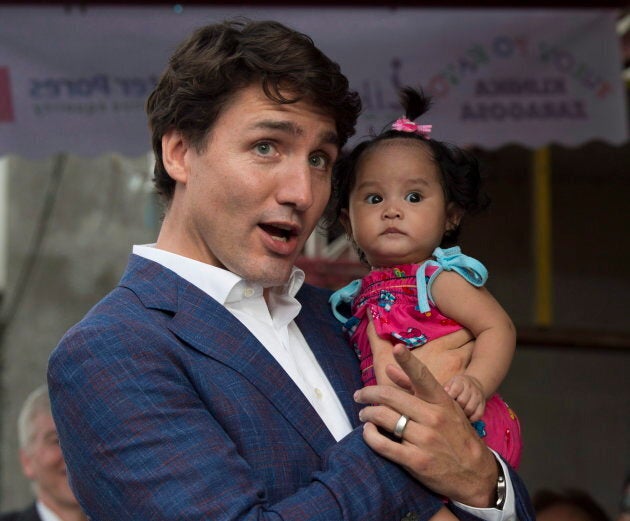 Likhaan's co-founders, Drs. Junice Melgar and Sylvia Estrada Claudio, both came of age as activists during some of the most turbulent moments of the dictatorship and the subsequent struggle for liberty and democracy. Their experiences also shaped in them a deep and abiding commitment to feminism as they witnessed the multiple dimensions of inequality that women, particularly poor women, endured.
Their goals weren't just to deliver health care, but to also ensure that women were able to come together, identify and articulate their own needs.
When they founded Likhaan in 1995, Drs. Melgar and Estrada Claudio had in mind a model of health care that was based on feminist community organizing. Their goals weren't just to deliver health care, but to also ensure that women were able to come together, identify and articulate their own needs, and advocate for themselves what they needed to live full lives. Today that advocacy ranges from pressuring local officials to deliver the government services to which communities are entitled, to organizing rallies in favour of speeding up the snail's pace implementation of the 2012 national Reproductive Health Law. This law guarantees national standards in areas such as comprehensive sexuality education, access to emergency obstetric care and free modern contraception.
Many local women leaders have been trained by Likhaan as community health workers, a critical role that includes outreach to women and youth on a range of sexual and reproductive health issues. They disburse free contraception and identify women with high-risk pregnancies. They help poor families enrol in the complicated national health insurance program. They ensure that poor women who go to government hospitals are treated with the highest standards of care.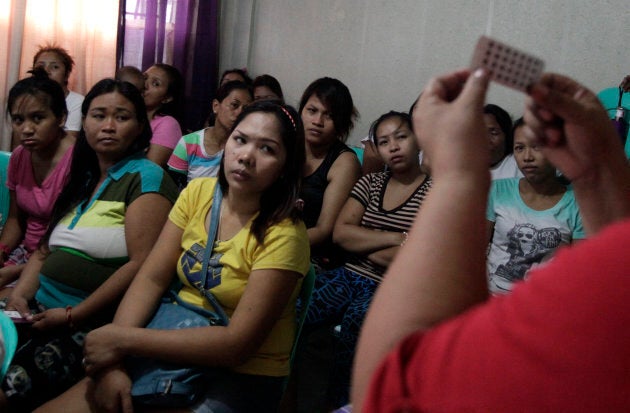 Likhaan's community health workers are the front line in tackling the unacceptably high rate of maternal mortality in the Philippines, which remains amongst the highest in Southeast Asia at 114 deaths per 100,000 live births. That Canada's rate is seven deaths per 100,000 live births gives some indication of the depth of the problem. Many community health workers have a decade or two of experience; some are newer and better able to focus on the needs of the younger generation. Adolescent reproductive health and sexuality is a growing, but severely under-resourced, concern. Community health workers have long been the physical and spiritual backbone of Likhaan's programs.
There is a Canadian angle to this story as well. My organization, Inter Pares, has forged a long-standing relationship with Likhaan, based on shared values and shared goals. Both organizations are feminist, committed to supporting the agency and equality of women. We believe that people's circumstances — oppression, impoverishment, marginalization — should not constrain their aspirations or their opportunities. Practically, Inter Pares raises funds for Likhaan's work, from government sources, and from our own loyal donors across Canada. We often facilitate learning exchanges so that Likhaan can gain technical expertise they may require for their work, and so that Canadians can better understand what happens globally. We call this building international solidarity.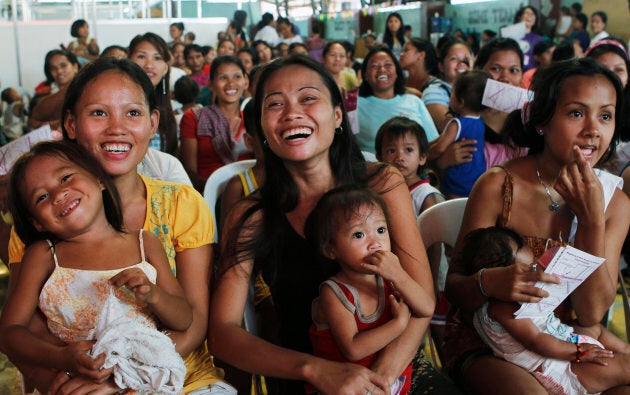 The context that Likhaan and its community health workers currently operate in is rife with fear and sorrow due to President Duterte's "war on drugs," which has resulted in thousands of extrajudicial killings, in other words, thousands of murders carried out with impunity. Likhaan's work also includes serving communities that sit on or near waste dumps and cause serious environmental and health concerns. Ironically, Canada has been criticized for dumping thousands of tons of garbage in the Philippines, currently housed in containers that have not budged for years.
But back to the baby in the picture.
That baby has a better chance of receiving comprehensive sexuality education, preventing sexually transmitted diseases and delaying unwanted pregnancy, of getting access to comprehensive reproductive health care and of being able to demand her rights and voice her aspirations thanks to the work of Likhaan.
The seemingly superficial picture of Prime Minister Justin Trudeau holding a baby actually tells the story of a group of incredible feminist activists who have spent a lifetime working for equality and justice. Maybe 2018 will be the year that surfaces the stories behind the stories, particularly of women's struggles, to inform and inspire lasting change in Canada and around the world.
Rita Morbia has been Executive Director of Inter Pares since 2009. As of October 2017, she shares this role with Kathryn Dingle. Rita first joined the organization in 2001 as a Program Manager working with the Asia team and spent five years managing Inter Pares' extensive Burma program. Rita also has program responsibilities in the Philippines and Sudan in the area of women's rights and reproductive health.
Follow HuffPost Canada Blogs on Facebook