Recently, Global News radio host Scott Thompson wondered if Ontario Premier Kathleen Wynne understood what is important to Ontarians. (Boy have I got some thoughts on that!) An IPSOS Reid poll, funded by Global News, once again showed that health care was the most important issue for the people of Ontario in the upcoming election. Not surprising, as health care almost always ranks first as an election issue.
To these old eyes, it also continues to represent the biggest failing of Wynne's premiership.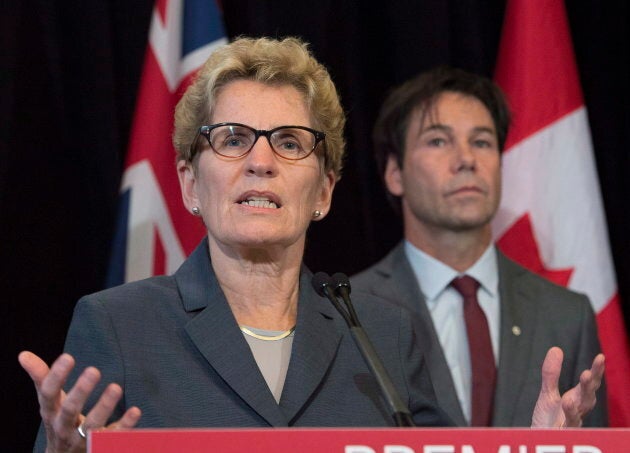 Recognizing that this would be a huge problem for him personally in the next election, now-former Ontario Health Minister Eric Hoskins promptly did his best impression of abandoning a sinking ship. He lobbied to get himself a cushy federal civil servant job so he would not have to face the wrath of the electorate. I was mildly amused to see that apparently Liberal insiders were upset at the manner in which he dumped Kathleen Wynne. I've long maintained that Hoskins is nothing more than a political opportunist. He backstabbed Sandra Pupatello to further his own career in the 2013 Ontario Liberal leadership convention. Why are these Liberal insiders so surprised he is backstabbing Wynne now to once again further his own interests? Leopards, as they say, don't change their spots.
Getting back to health care, for those of you wondering exactly how Wynne is going to promote her record to the public, the answer came both in her statement about Hoskins' departure and in what seems to be the first reply in Question Period by newly minted Health Minister Helena Jaczek. They are going to use alternative facts to try and convince the public that they've got a good health care record.
The additional hyperbole suggests an extreme level of desperation on her part.
Then she talked about how Hoskins improved access to family physicians. And yet, it's well-known that family practice is in crisis because of his unilateral actions. I've blogged about this before, but it's worth noting that fewer and fewer medical school graduates are going into family medicine. This is directly attributable to the unilateral clampdown Hoskins put on the capitated models of payment. Younger graduates of medical school face an extremely uncertain future should they choose to pursue family medicine, so like any human being, they're opting for more certainty.
Look, I completely understand that when someone resigns, even in such a duplicitous manner, politically you wish them well in the future. Wynne should have simply said Hoskins brought in OHIP+, the program to bring in government-funded prescription drugs to people under 24, and thus has experience that will be valuable to developing the national pharmacare program, and left it at that. The additional hyperbole suggests an extreme level of desperation on her part. It also suggests alternative facts are how she intends to win the next election.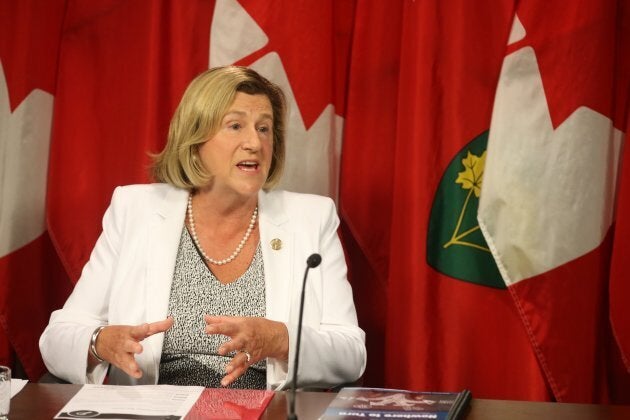 Helena Jaczek, for her part, appears to be clearly out of her depth, and also following the alternative facts plan. In response to PC Health Critic Jeff Yurek's question, she states that any suggestion that the Ministry of Health is bloated bureaucracy is a complete myth. Under Parliamentary rules, Yurek is not allowed to call Jaczek a liar. But I will.
Jaczek appears to be referencing Deputy Health Minister Bob Bell's article where he boasts about the reduction in size of the Ministry of Health over the years. However, his argument was so weak and so transparent that my colleague, Dr. Taylor Lougheed, essentially tore it to shreds in his own rebuttal blog. Dr. Lougheed is one of the kindest, most decent, nicest and gentle people you will ever meet. He's not an outspoken loudmouth like myself. One really has to wonder just how off Bell was, if someone like Dr. Lougheed felt compelled to fight back against his nonsense.
As Dr. Lougheed says, what really happened is that while the actual Ministry of Health has reduced in size, the government has created multiple additional agencies, each with their own administrative bloat. Worse, none of these agencies interact with each other in a seamless manner. As a result, to achieve anything in health care, you have to go through a byzantine number of agencies to implement a successful program. We currently have 10 times as many health care bureaucrats per capita as Germany. It's completely laughable that people like Bell and Jaczek claim that "bloated bureaucracy" is a myth.
Wynne is finally realizing that health care will be a bigger issue than she thought in the election. It's a pity she didn't heed multiple warnings about this in the past. Now she has only herself to blame for the sad state of health care, and hopefully, for the punishment Ontario voters will deliver her in June.