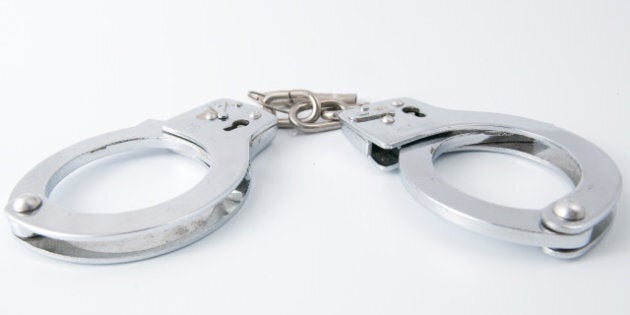 Theresa Goddard, a 45-year-old woman from B.C., has been arrested in the U.S. and accused of arranging to meet a man with the purpose of having sex with his children.
According to The Washington Post, undercover child porn and sex case operations such as this are routine in Eastern Virginia, although they rarely involve female perpetrators.
More from the Canadian Press:
VANCOUVER - A British Columbia woman has been arrested and charged in the United States with attempting to arrange sex with a child during an undercover operation that court documents say began when an officer spotted an online profile of a woman who said she was willing to relocate to start an "incest family."

Documents filed in the Eastern District Court of Virginia indicate Theresa Louise Goddard, a 45-year-old woman from the Vancouver area, was arrested on June 26 at Dulles International Airport in Sterling, Va., west of Washington, D.C. She is currently in custody charged with coercing a minor to have sex.

An affidavit filed with the court says the investigation started in early June when an undercover officer with the Department of Homeland Security spotted an online posting from someone with the username "pervstepmom," who wrote that she was an "older yet attractive perverted single female" who was interested in a number of "incest scenarios."

The officer sent the user a message claiming to be a 51-year-old father of a 10-year-old girl named Amy and a nine-year-old boy named Mark, setting off several weeks of emails and video chats in which, the affidavit alleges, a woman who appeared to be Goddard said she wanted to have sex with the man's children and outlined a plan to quit her job and move to Virginia.

"Among other topics, they discussed Goddard travelling to meet (the officer) and engaging in sexual activity with his two children, and the possibility of Goddard becoming pregnant so that she could sexually molest her baby," says the 12-page affidavit, filed two days after Goddard's arrest.

The woman's email address used the handle "tickle_me_terry13" and she identified herself as Terry.

A profile with the username "pervstepmom," which contains the same description quoted in the affidavit, can still be accessed on a website that describes itself as a "moral-free file host." The profile indicates the user last signed in on June 25.

During one video chat over Skype, according to the affidavit, the woman said: "This is something I have to have, something that is just part of me. I am a pedophile."

On June 20, the woman told the officer during a video conversation she planned to come to Virginia on June 26, the court document said.

"Specifically, they decided that after (the officer) picked Goddard up at the airport, they would have dinner together, go to his house, shower and begin sexually molesting Amy (the officer's fictitious daughter," the affidavit alleges.

The court documents say the woman sent the officer an email on June 25, indicating that she would be arriving the following day.

On the evening of June 26, the affidavit says a woman who was later identified as Goddard entered the baggage claim area of Dulles International Airport, where she met and hugged the undercover officer.

Shortly after, Goddard was arrested.

Goddard told police officers she was travelling to meet a man in Virginia, who she referred to using the same name the undercover officer had used.

"She stated that this individual is a single father with two children, Amy who is 10 years old and Mark who is nine years old," the affidavit says.

"Goddard stated that he (the man she was there to meet) never talked about having sex with his children. Additionally, she stated that it is wrong for people to want to have sex with children."

When asked if she recognized the tickle_me_terry13 email address used during the undercover operation, the affidavit says, Goddard "said she did not know anything about it." She was then shown a photograph the officer sent to the tickle_me_terry13 address, and Goddard said she recognized the photo, the affidavit says.

Court records indicate Goddard's most recent court appearance was on July 2, when she waived a detention hearing.

She has been assigned a public defender, who could not be reached for comment.

None of the allegations against the woman have been proven in court.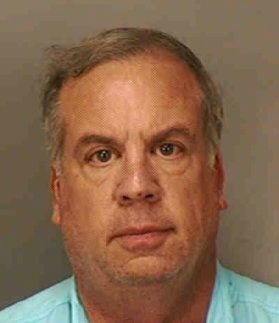 Polk County Sex Sting
Popular in the Community