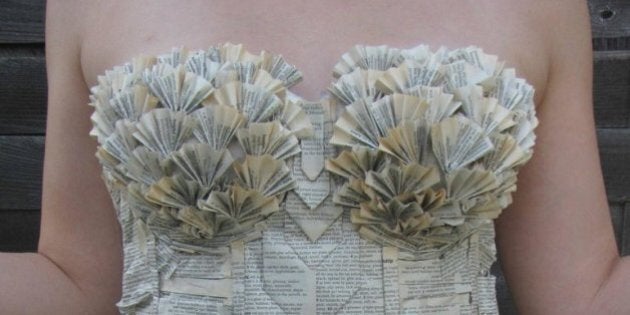 A Vancouver actor and model who made a dress out of pages from a thesaurus has sold the outfit to Ripley's Believe It Or Not.
Jori Phillips made waves last summer when her dress, which she cut and glued together for a costume at the Denman Island Readers and Writers Festival, went viral.
"It feels like a fairy tale," Phillips told The Huffington Post B.C in an email.
The company is now campaigning on Twitter to land Phillips a spot on "The Ellen DeGeneres Show," which she has been trying to do since last year.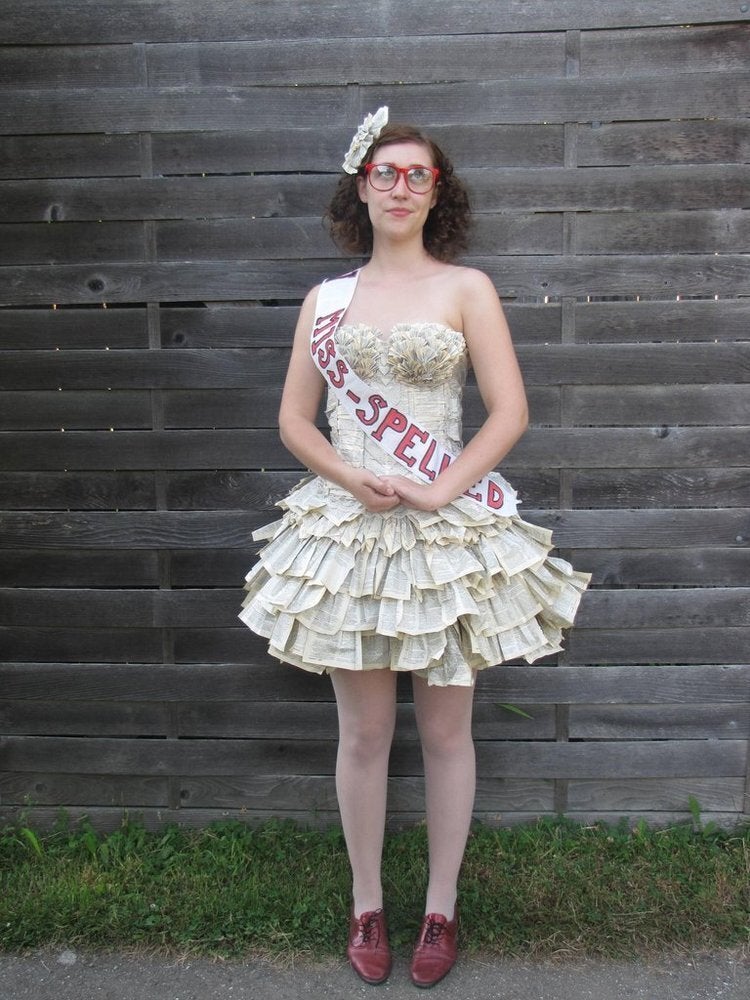 Jori Phillips' Thesaurus Dress