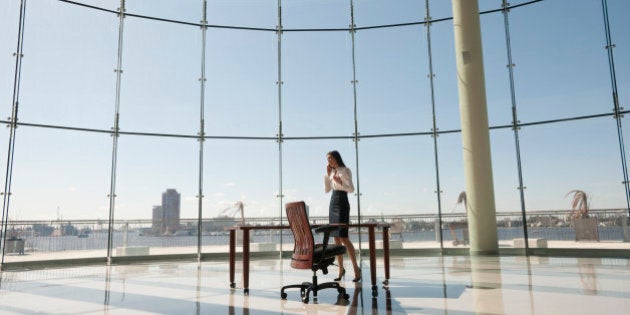 A few weeks ago, I was invited to a fancy gala and immediately dismissed the invite because I'm not fancy. However, a dear friend convinced me to attend and take her as my plus one. So we got all frilled up and went.
The event celebrated Canada's leading female entrepreneurs with a cocktail evening where the winner of the Business Woman Award (BWA) and New Generation Award (NGA) were to be selected and announced.
This year, the event was sponsored by Veuve Clicquot, that fancy French champagne that's been featured in movies like Casablanca and the James Bond books. However, the more interesting point was the fact that this world renowned champagne house was run by a woman.
At 27, Madame Clicquot took over Veuve Clicquot when her husband passed and grew it into something much bigger than anticipated. She became the first businesswoman to run an empire in the early eighteen hundreds, during a time when women couldn't open up bank accounts or own credit cards in their names.
This got me thinking, what are other female founded companies that may surprise us?
Rashmi Sinha is one half of the mastermind behind the world's largest community for sharing presentations. The company was co-founded with her CTO in 2006. LinkedIn acquired SlideShare in 2013 for a reported $118.75 million.
Sandra Lerner co-founded Cisco with her now ex-husband in 1984. "While working as computer operation staff at Stanford they realized the need for a device that would enable users across different networks to share and exchange data. Essentially a device that would connect distinct far-off computer networks. They called their device 'The Router' and set up Cisco to commercially sell it," says Hareen Kancharla, Cisco Engineer
Sandra further went on to co-design Urban Decay, a cosmetic company that creates bold, vibrant lipsticks and nail polishes, when everyone else was creating classic reds and pinks tones in the nineties. Wikipedia says L'Oréal paid an estimated amount of $350 million for Urban Decay." And now Sandra runs a certified organic farm in Virginia.
Adi Tatarko started Houzz with her husband when they couldn't find any online design ideas for their home. They built a site where people could not only browse home inspirational photos (like Pinterest), but they could also connect with designers and developers to do the job. The company is valued at more than $2 billion.
Leah Busque co-created TaskRabbit with her husband in 2008 to connect consumers with household help. Whether you're looking for someone to pick up your dry cleaning to grabbing groceries or standing in line for an autograph, this company takes care of all your chores. TaskRabbit roughly raised $50 million.
Esther Lavelle Snyder co-founded the popular burger joint with her husband in 1984. The more interesting fact is that the owners only had one grandchild, Lynsi Lavelle Snyder-Ellingson. As of this June, Lynsi became America's youngest female billionaire. Wait, it gets better for Lynsi, next year she'll turn 35 and will become the sole owner with full control of the company.
Bette Nesmith Graham first used water based paint and a thin paint brush to cover up typos during her job as a typist in 1951. She called her original product Mistake Out, in 1956 she renamed it to Liquid Paper. Bette first offered Liquid Paper to IBM who passed on it, she then sold it to Gillette for $47.5 million in 1979. Liquid Paper is now owned by Newell Rubbermaid.
Cofounded by Julia Hartz, her and her husband create an ecommerce platform to not only find and create events, but to also purchase tickets for events. Eventbrite has raised $80 million.
Founded by Payal Kadakia, this service offers members an unlimited number of classes to boutique fitness centers and yoga studios, for a discounted monthly flat fee. The startup is valued at around $400 million.
Cathy Hughes founded Radio One in 1980. Today the media company owns 70 radio stations, nine syndicated shows, a cable channel and more. Radio One's revenue was projected at $433 million in 2012.
Whitney Wolfe co-created the online dating platform, Tinder, that took the world by storm in 2012 and is worth $750 million. Wolfe left Tinder to co-create Bumble, Tinder's spinoff, where the major difference with Bumble is that women are in charge of starting the conversations. According to Mashable, "since its launch, women have made the first move 50 million times on Bumble."
Can't forget to shoutout Canadian females founders and their companies:
Co-founded Buytopia, Snap By Groupon, and is the youngest entrepreneur to join Dragons' Den. Most recently, she cofounded clearbanc.com, a banking service for the self-employed.
Created Sweets of the Earth, an egg free, dairy free, vegan baked goods company, manufacturing 150 types of sweets.
Founded Sampler, a SaaS company that gathers real-time analytics on who is buying company products based on sample giveaways.
Started HomeStars Inc., a review site that posts reviews from homeowners about their home improvement experience, while also connecting homeowners to contractors and vendors.
Came up with Bite Cosmetics, a handmade, edible ingredient beauty line that specializes in lipsticks and sells exclusivly at Sephora.
Founder of Fresh, one of Toronto's healthiest dairy and meat free restaurants.
Co-owner of Minhas Breweries, Distillery and Wineries. Their breweries are the 10th largest in the world and sell over 120 beers, spirits, liqueurs and wines.
Founder of BroadbandTV, the "largest multi-platform network in the world," says The Globe and Mail. And it's only ten years old.
Founded TalentEgg, Canada's most popular job site for students and recent grads.
Had to mention the founder of Canada's biggest bookstore, Indigo.
Follow HuffPost Canada Blogs on Facebook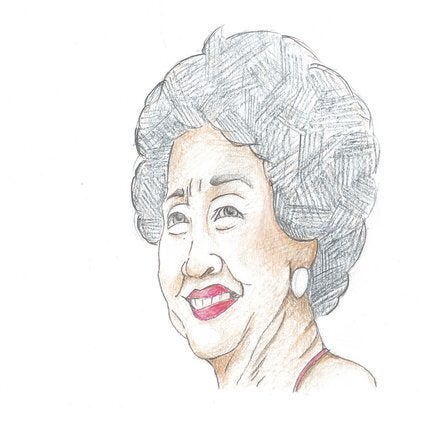 Canadian Women Who Were 'Firsts'