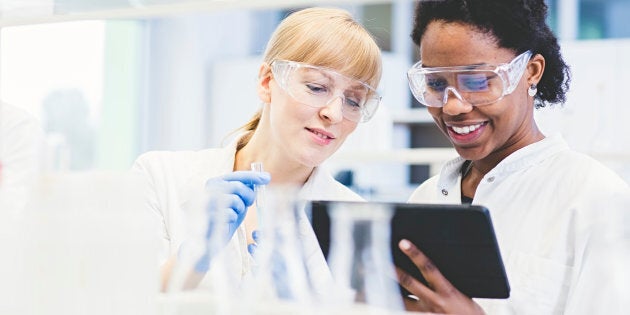 Canada needs tech workers — badly.
That might not be news to some policymakers, but new numbers from Statistics Canada show just how acute the situation is.
Jobs in STEM (scientific, technical, engineering and mathematics) fields have seen the largest growth over the past year, adding 39,500 positions.
There were 4.6 per cent more jobs in these fields in June of this year than a year earlier, StatsCan reported Wednesday. That's a much faster rate of growth than the 1.8 per cent pace for the job market as a whole.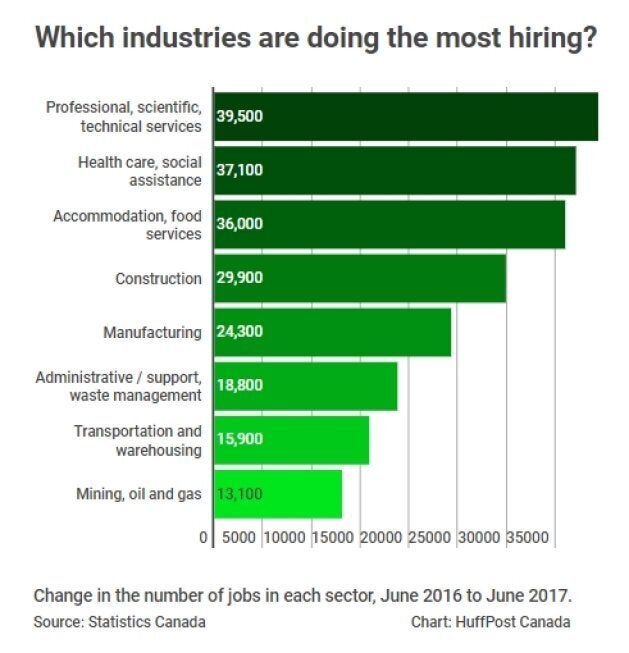 Canada isn't graduating enough tech students to fill these positions. A study last year from the Information and Communications Technology Council (ICTC) found the country graduated only 29,000 tech students in 2015.
That report estimated Canada will create at least 218,000 tech jobs between 2016 and 2020.
In a report issued Tuesday, economists at CIBC called for an overhaul of Canada's education system to help the economy better match workers with available jobs.
Economists Benjamin Tal and Royce Mendes said that students are beginning to react to the need for tech workers.
"Indeed, both business and the so-called STEM sectors ... have begun attracting students at much higher rate than before," they wrote.
STEM fields have seen the fastest pace of enrolment increases since 2007-2008, the report found, growing nearly 40 per cent in that time.
But the study also found tuitions are rising fastest in those fields that are seeing the largest enrolment gains — which could push people away from STEM careers, to the detriment of Canada's economy.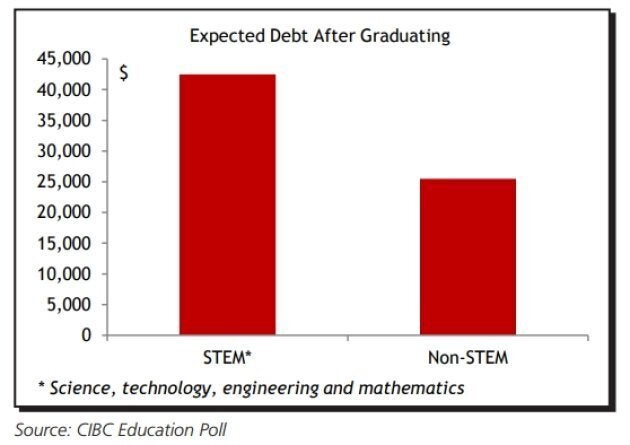 The study said rising tuitions in high-demand, high-paying fields are the main reason students are seeing higher debt loads.
"If Canada wants to have more graduates in STEM or any high-paying field, the country needs to work to make it affordable. This type of pricing only exacerbates already ingrained income inequalities across the country," Tal and Mendes wrote.
"Higher education is an example of an area that should not be a perfectly free market in which higher demand is wholly reflected in higher prices."
Check out the best cities in Canada for jobs and affordable homes: