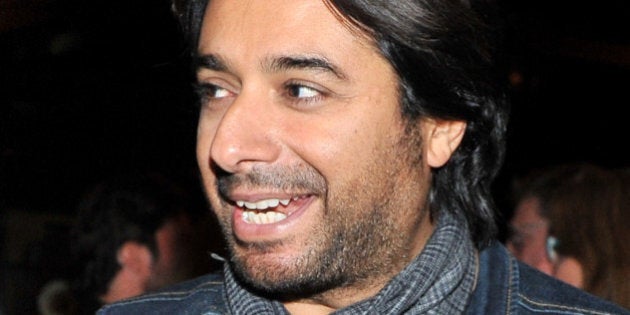 Trigger warning: This article contains information about violence which may be triggering to survivors.
The number of women who have come forward with allegations that ex-CBC host Jian Ghomeshi assaulted them keeps on rising – with some of the incidents dating back to as long as 12 years ago.
They range from harrowing accounts told on air -- for example, on Wednesday night on CBC Radio show As It Happens, where an anonymous woman recounted an alleged abusive encounter with Ghomeshi -- to published interviews detailing similar stories.
Former "Trailer Park Boys" actress Lucy DeCoutere was the first to come in public to share her experience with Ghomeshi, saying she was slapped and choked by the radio host.
"I want to thank you for your support and assure you that I intend to meet these allegations directly. I don't intend to discuss this matter any further with the media."
Here is a brief list of the alleged encounters with Ghomeshi so far:
Seth revealed her allegations exclusively to The Huffington Post Canada in a first-person blog: as a 26-year-old in 2002, she says she and Ghomeshi started off slow with occasional dates. According to Seth, things changed on one date, when Ghomeshi suddenly "became like a different person." Seth says he wrapped his hands around her neck, pulled down her pants, and digitally penetrated her, all without consent.
Anonymous As It Happens Caller
The first to come forward on air, this anonymous woman accused the Ghomeshi of pulling her hair violently, and then knocking her to the ground without her consent. He then allegedly proceeded to hit her, close-fisted, multiple times in the head. The incident, she said, happened around 10 years ago. The same woman was also interviewed by The Toronto Star, which described the same account.
Popular sex and relationship columnist Dan Savage released an interview with another anonymous woman, who says that Ghomeshi was non-abusive with her, and stopped when she expressed discomfort with his sexual behaviour. At the time of this writing, this is the only recollection of events that is not negative and where the woman gave consent to aggressive actions.
Five Anonymous Toronto Star Claimants
A woman says that Ghomeshi, in 2005, choked her, grabbed her, and otherwise smothered her, all without her consent.
A former CBC employee alleges that Ghomeshi said "I want to hate-f**k you" to her, among other unwanted sexual advances. Despite her complaining to her employer, no action was taken and she subsequently left the CBC.
A CBC producer in her mid-20s -- in 2012 -- whose "dream" is was to work for Q, went out with Ghomeshi for drinks after a book signing. After returning to his hotel room, he allegedly threw her against the wall and roughly fondled her. She performed fellatio "just to get out of there."
In 2012, a Ghomeshi fan went to one of his book signings. After in-person flirtation, she says they began to correspond with sexualized text messages (much of it violent, she says). Upon meeting in person, things turned aggressive, and Ghomeshi allegedly shoved her against a wall, choked her and hit her in the head.
Again in 2012, another fan went to a book signing, and Ghomeshi courted her. The accuser says they went on a harmless first date, but then when she went to his Cabbagetown house in Toronto for a second date, she says things turned violent. Their alleged sexual encounters involved belts, overly aggressive fellatio and it left her with deep bruises, which she says he said he found "sexy."