Cinema has brought us some of the greatest love stories of our time: Jack and Rose, Harry and Sally, Maria and Tony.
And for Calgarian filmmakers Levi Holwell and Gabe Romero, they wanted to share those often forgotten love stories.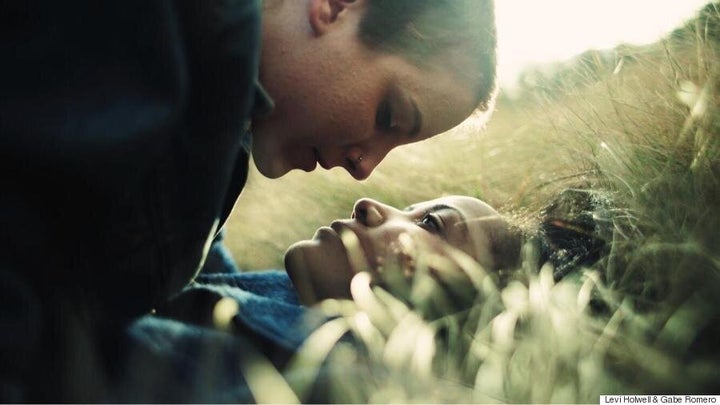 "A lot of us were in a post-Orlando state, where all the wounds were reopened and it just sort of felt like, 'This can't be happening, not again,'" Romero, 23, told The Huffington Post Canada. "I knew I wanted to make something political that would add to the conversation and not have me standing idly on the sidelines."
After stumbling upon Stanley Kramer's 1967 film, "Guess Who's Coming To Dinner," and taking note of its iconic monologue performed by Spencer Tracy about interracial marriage, Romero and Holwell, who met in a high school film class, made the words in the film the "heart of their project."
"As for you two and the problems you're going to have, they seem almost unimaginable ... But you do know, I'm sure you know, what you're up against. There'll be 100 million people right here in this country who will be shocked and offended and appalled and the two of you will just have to ride that out, maybe every day for the rest of your lives. You could try to ignore those people, or you could feel sorry for them and for their prejudice and their bigotry and their blind hatred and stupid fears, but where necessary you'll just have to cling tight to each other and say 'screw all those people!'"

— "Guess Who's Coming To Dinner (1967)
"The really scary part about the speech is that it was written 50 years ago and it feels more relevant than ever," Romero said. "That was the most eye opening thing about making the project. Seeing how much has happened since then and still seeing the discrimination today."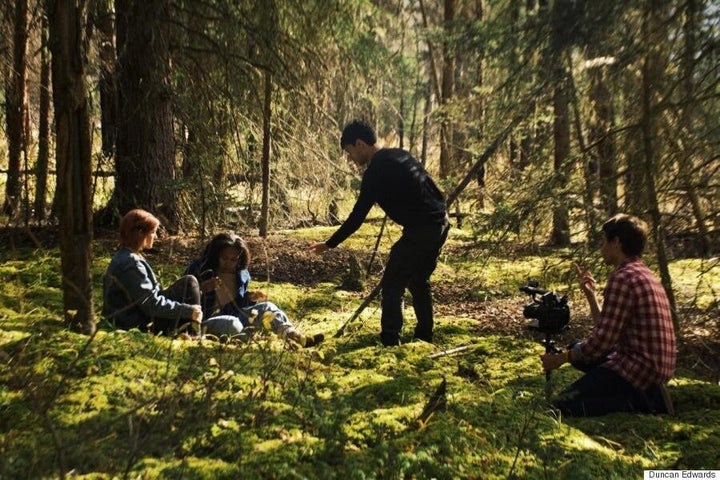 He continued, "Some people still have an issue with biracial couples, let alone a same-sex one. The speech gave us a glimpse to how people felt then and how people feel now. How society just replaces one with the other. We couldn't have made without it."
Being both gay and Latino, Romero found himself very underrepresented in the media. He was only seeing the white gay experience on screen and he wanted to move forward to portray more inclusivity in this narrative.
"I can't state enough how important representation matters," he told HuffPost Canada. "I'm a stat, a stereotype and a fetish with no face. No face means no voice, no way of communicating who I am, where I came from, and what I do. Being able to make art lets me share that."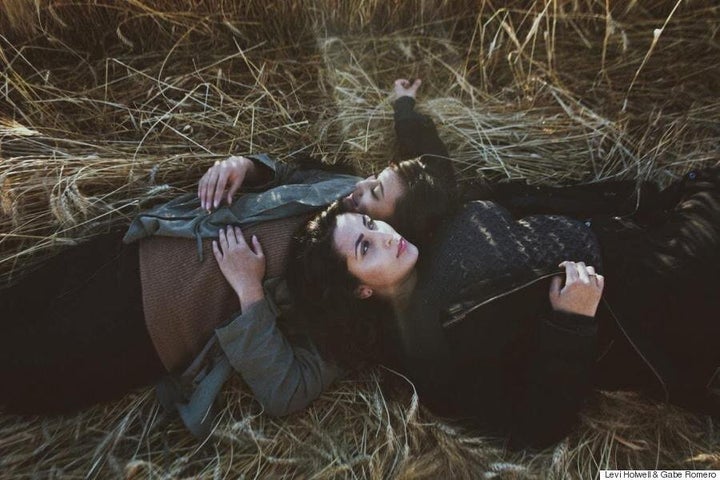 For 22-year-old Holwell, his involvement filming a short documentary during last year's Montreal Pride Parade, an experience he calls one "of the most beautiful" in his life, had a big influence with his involvement with "Civil."
"With me being straight, I did at first raise some concerns to Gabe about my involvement in the film. We talked a lot about what the film should look and feel like, and our approach to it. After those conversations, I felt like there was room for me to make a real contribution," he said. " [I wanted] to do my part in sharing the important story that 'Civil' was trying to tell."
"Anybody could make a case, a hell of a good case, against your getting married. The arguments are so obvious that nobody has to make them. But you're two wonderful people who happened to fall in love and happened to have a pigmentation problem, and I think that now, no matter what kind of a case some bastard could make against your getting married, there would be only one thing worse, and that would be if — knowing what you two are and knowing what you two have and knowing what you two feel — you didn't get married."

— "Guess Who's Coming To Dinner" (1967)
Holwell and Romero made it their priority to cast people who identify as LGBTQ. Most screen partners were complete strangers, and the filmmakers each agree that's what made the experience raw and beautiful.
"I think that speaks to the universal themes that the film is trying to get at, this common humanity among all of us," Holwell said. "We typically associate intimacy with people we know extremely well and deeply trust, yet if we are willing to open ourselves up, and give and receive love more freely, we can connect more frequently in surprising and beautiful ways."
Using Alberta's landscape as their backdrop, the duo wanted the location to convey a level of simplicity and humbleness and keep the focus of the short film on their performers.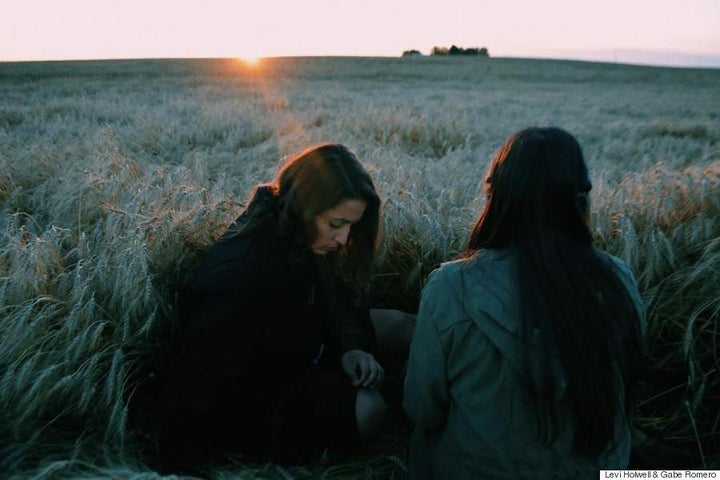 "We chose to turn our focus towards creating visuals that could capture love up against a backdrop that would be unwavering in its indifference, and to me that's what nature is," Holwell noted. "Everything is equal up against it, and that's what all love deserves to be treated as."
Both filmmakers agree there is a timely need for this film, with the news showing us daily that people who are seen as different are discriminated against. But for the conception and execution of this film, it was always humanism first, politics second.
"We both knew that the film was unmistakably political in nature and that was a part of why we were excited to share it with people. It felt like what we were making was trying to serve a purpose bigger than just ourselves," Holwell said. "I believe that any work of art has to move you emotionally before it can move you intellectually. If you watched it and were emotionally moved, then I think you are more likely to be more outspoken in a political sense afterwards. That's certainly my hope anyways."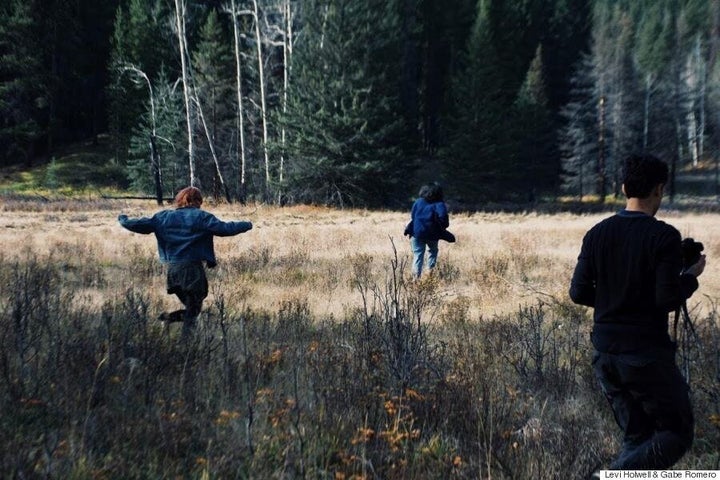 "We need more of this, more people of all backgrounds telling their stories and using film to show the world what hasn't been seen," Romero continued. "We live in the age where a film dealing with black homosexuality won Best Picture at the Academy Awards. The audience is willing and ready, we just need to keep up with the speed at which things change and move forward. We can't lose sight of how far we've come and how far we need to go — 'Civil' is a reminder of that."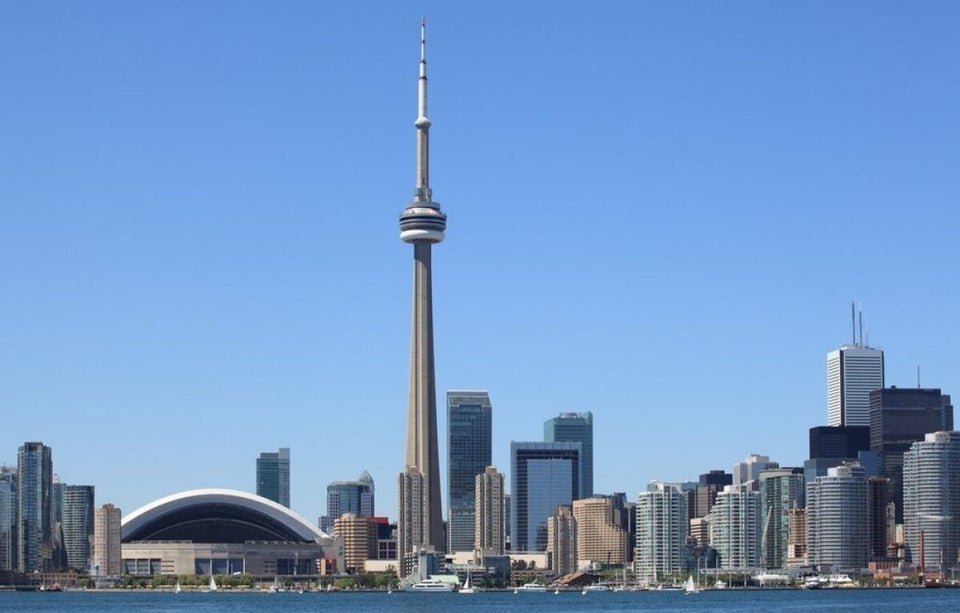 Canadian Cities With The Most Same Sex Couples