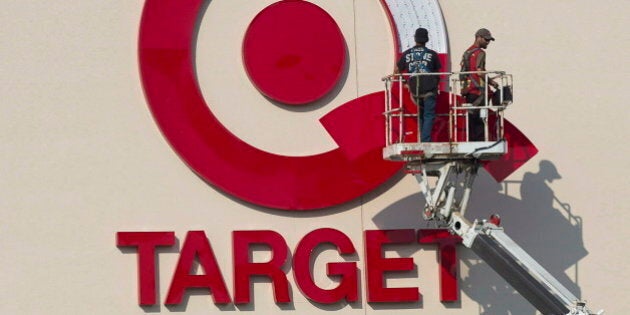 The Death Of "Put Products" And The Rise of the Entertainment Experience
We first heard the term "put products" when it was coined by Bruce Peer, then of Procter & Gamble. He was referring to products you just put on the shelf and hope they sell without any investment in marketing. Like all successful marketers, he never believed in "put products." If you are going to offer a product, you need to give people a compelling reason to buy it or your sales success will be just a matter of luck.
As the head of the package goods company, he was only referring to consumer goods products sold in supermarkets and department stores. But his belief about "put products" has larger ramifications today than ever before because it isn't just the product manufacturers that are being hurt, it is retailers too and every company (and employee) associated with them. When you look at a company like Target, who just announced it is shutting down in Canada, it is a "put product" company even though it doesn't manufacture consumer products.
At the end of the day, Target is just a shelving company. It provides the shelving on which other companies put their products. Being a shelving company for other people's products was a model that worked effectively for a couple of centuries but is now under serious threat. We are seeing many retailers that have had long, successful histories with that business model now being threatened with extinction.
The list of "shelving companies" that are in serious trouble is long and growing longer by the day. Sony and Mexx are shutting all of their stores in Canada. Le Chateau, Jacobs, Reitmans and Aeropostale Canada are all closing unprofitable stores. Best Buy and Future Shop have shed thousands of employees over the last few years because of "showrooming," a process in which consumers go into the store to check out products and then go online to find the cheapest price. And finally, the death clock just keeps going tick, tick, tick for Sears.
If you are a retailer practicing the "shelving company" model of retail, you need to make a transformative shift in the thinking and practice of your business. This requires an entirely different planning process than the traditional one practiced by most companies, which produces incremental changes year-over-year at best. All of these companies are suffering at the hands of major disruptions in the marketplace and the only solution for them is to make a major disruption to their business.
Society has changed and people have changed, and they want more. They want an experience. They want to be entertained. We believe that retailers are as much, or more, in the entertainment business as they are in the products business. For retailers to survive and thrive in the future, considering themselves to be in the entertainment business is a fundamental shift in mindset, culture and business model. Excellent examples of companies who understand they are in the business of entertainment as much as they are in the business products are:
Loblaws and Whole Foods, both of whom have made supermarket shopping and exotic and exciting experience
Apple and Nike, who redefined retail shopping as an entertainment experience with superlative customer service
In a recent blog post, we talked about the lessons that companies can learn from Madonna about reinvention. She has consistently and successfully reinvented herself over and over again during her four decade career. We identified three characteristics that she has and that companies require in order to successfully embark on a process of transformation/reinvention: the genuine desire to transform, the courage/boldness to transform and the creativity to transform.
Every traditional retailer is going to need to figure out its own flavour of "entertainment experience" that is true to who they are and that resonates with their customers. But before they do that, they need to determine if they have the three characteristics above and, if not, what they need to do to adopt those three characteristics.
The only certainty in today's retail marketplace is that doing the same old, same old virtually guarantees entry into the ranks of companies that have no future.