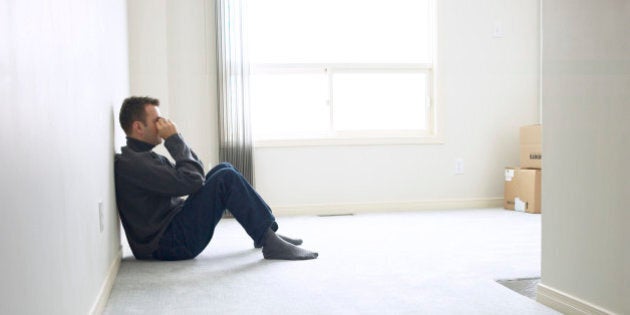 The City of Vancouver has declared June 14, 2016 Men's Mental Health Awareness Day. This special day is part of Men's Health Week (June 13-19, ending on Father's Day).
Why mental health awareness?
When we think of Men's Health Week, we often think of prostate cancer or testicular cancer. As men account for three to four times the number of suicides of as women, one group is raising awareness of another important cause: men's mental health, depression and suicide.
HeadsUpGuys, a local depression resource for men funded by the Movember Foundation, has a public art exhibition June 13 and 14, 2016, outside the Vancouver Art Gallery. They also released a series of powerful videos about depression.
The first video is about their organization, the people they serve and the impact their work has made in their inaugural year of operation. In year one there were 55,000 visits to the website and 6,500 self-checks completed.
This video shares Jay's depression story of using poetry and filmmaking to express how he was feeling inside and communicate with others about his mental health challenges. He realized he was helping people, but he wasn't helping himself. His fourth year thesis film spoke to what he went through and he described the experience of listening to others crying with him as "transformative."
This video tells Fraser's story of overcoming substance use and depression to become a peer support to others facing similar issues. He says, "I'm very grateful for the journey that I've had, for the opportunities that I've had, and for the people I've met who've been able to support me to become a self determined, autonomous, articulate individual who also happens to suffer from depression."
This video tells Aidan's depression story of depression resulting from the isolation moving to a new city and overcoming past abuse. To encourage others, he says, "Our lives don't need to exist with depression, because treatment is available, and recovery is possible."
This video tells Scott's depression story of overcoming an accumulation of life stress through small changes, engaging with community and working with his doctor to find a better quality of life.
Finally, a public art piece has been readied for display June 13 and 14, 2016 outside the Vancouver Art Gallery. It is entitled "Refract." The project consists of five brightly painted full-size male mannequins that will be dissasembled and reassembled, mix matching colours to represent redefining masculine stereotypes that prevent men from reaching out. The art project is a collaboration with the Men's Depression and Suicide Network at the University of British Columbia.

June 14, 2016 doesn't just mark Men's Mental Health Awareness Day, it also marks the first anniversary of HeadsUpGuys. The Vancouver-based organization behind these stunning and impactful information products and resources has a website with a wealth of information. It is targeted to help those struggling with depression and the people who love them.
Follow HuffPost Canada Blogs on Facebook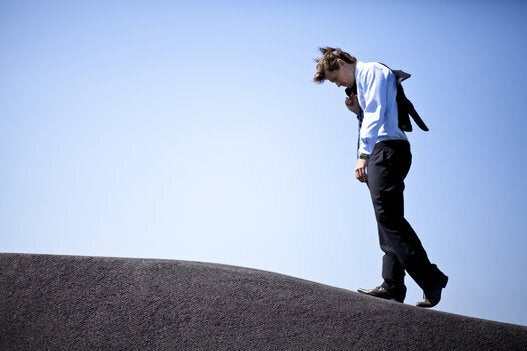 Worst Habits For Mental Health
Popular in the Community