Walk down the aisles of any beauty or drug store and you're bound to find shelf after shelf of SPF-laden foundations and facial creams, but a new study from the Mayo Clinic says you need to be applying sunscreen all over your body to reap the benefits.
According to the researchers, two types of non-melanoma skin cancer — squamous cell carcinoma (SCC) and basal cell carcinoma (BCC) — have increased significantly between 2000 and 2010.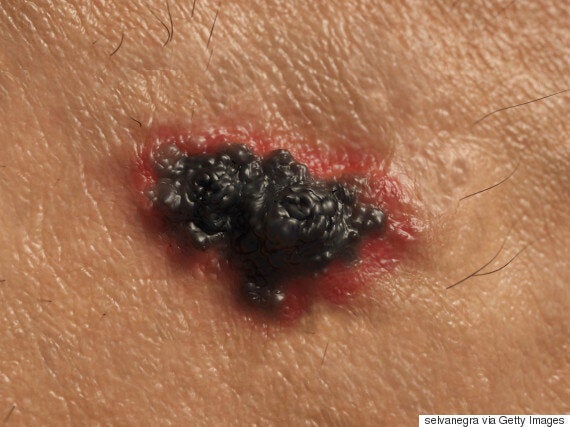 SCC diagnoses, in particular, increased by more than 260 per cent during the 10-year period.
Non-melanoma skin cancer occurs in the cells of the skin, The Canadian Cancer Society explains, and it can grow into and destroy nearby tissue. BCC makes up about 75 to 80 per cent of all skin cancers while SCC makes up about 20 per cent of all skin cancers. Both tend to grow slowly and are often found early.
"We know that the sun and some artificial sunlight sources [like tanning beds] give off skin-damaging ultraviolet, or UV, rays," Mayo Clinic dermatologist and the study's senior author, Christian Baum, said. "This skin damage accumulates over time and can often lead to skin cancer."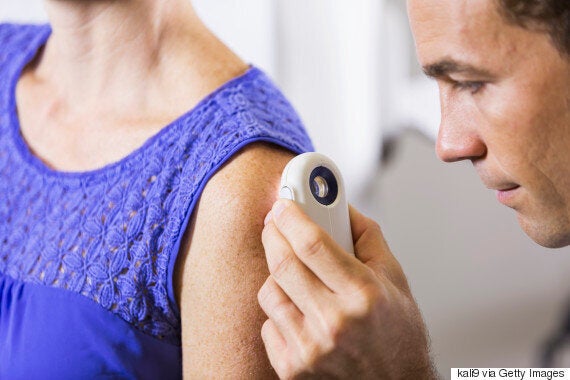 "There's no safe way to get a tan. Tanned skin is damaged skin," they reiterated. "Eventually those blistering sunburns of your youth and hot, reddened skin, and peeling shoulders of your adulthood can add up to one or more skin cancers," Baum noted.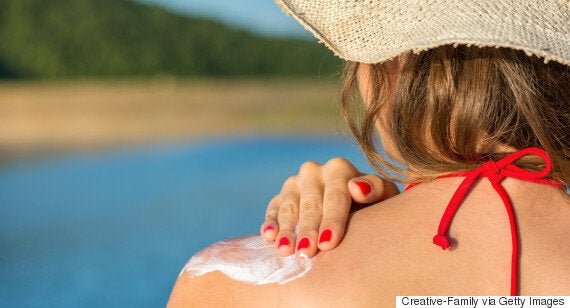 So what can you do to protect your skin? Use sunscreen, Baum insists. "UV rays can penetrate car windows and exposed skin ─ even when the sun isn't shining. UV rays bounce around under the clouds, off the snow, buildings, and more, causing damage ─ even on grey days."
According to the Canadian Skin Cancer Foundation, there are more than 80,000 skin cancer diagnoses every year. It is estimated that 1 in 6 Canadians will be diagnosed with skin cancer in their lifetime.
Stay On Top Of The Trends

Get the biggest lifestyle news sent to your inbox
Popular in the Community