Over the years, the thigh gap has become a social media obsession. And to be honest, the desire to achieve an obscure space between the inner thighs is just wrong.
So when we we heard about thigh gap jewelry, we were STUNNED. Did someone just actually create an accessory to wear in between your thighs?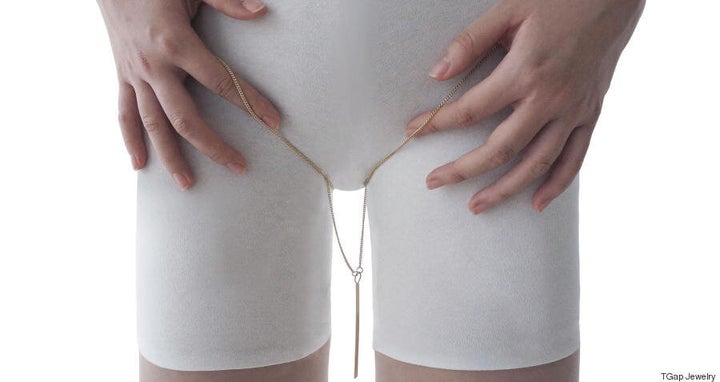 The answer is yes, and that someone is Soo Kyung Bae, the creator of TGap Jewellery, a collection, "focused on accentuating and celebrating the gap."
But before you freak out about the handcrafted 18-karat gold pieces (that are plated over sterling silver and range in price from $175 to $195, FYI), the designer from Singapore wants you to really take a look at what she's created...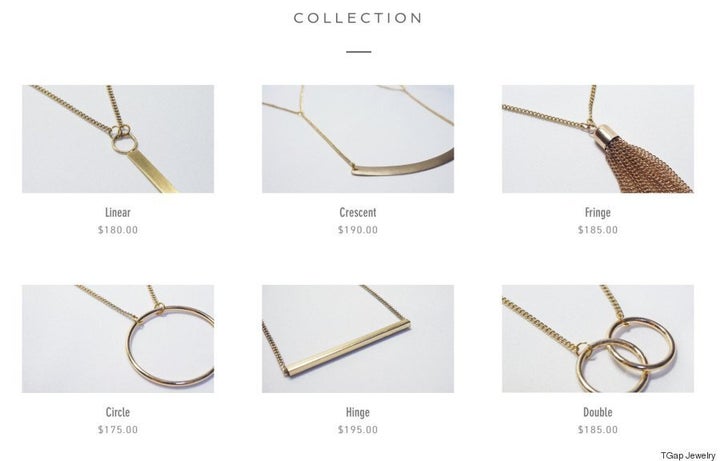 Once you hit the "checkout" button, you're taken to an entirely different website, one that explains how TGap Jewellery is a fictional company that has been "launched to catalyze a debate on unrealistic body image social media portrays."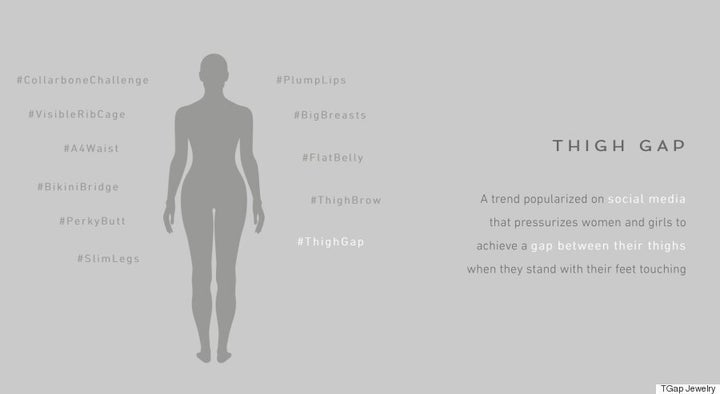 In an interview with Dezeen, Bae, a final-year industrial design student at the National University of Singapore, explains, "The jewelry pieces take the thigh-gap trend to another level, the pieces are created in hopes of sparking questions. If we let the media to keep popularizing such unrealistic body ideal, will this eventually become reality?"
The website, which was launched on March 22nd, discusses media's power on influencing one's perception of body image with researched facts that reveal how a thigh gap is defined by your bone structure (which explains why some girls naturally possess one), rather than your weight or dieting.
"By using outrageous products, I hope to bring a provocative jolt that leads us to ponder and reflect upon what we are like as a society and the absurd things we value and obsess over – as well as how this creates unnecessary pressure for women and girls," she told Dezeen.
Bae also offers professional support links for anyone looking to seek help in terms of body image.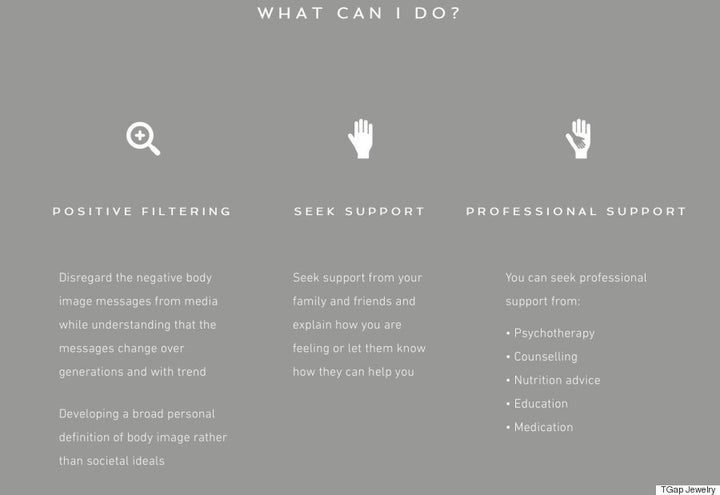 "One can use design to spark debate and reflection, to be a catalyst for people to decide for themselves about their position on this matter," she added. "I hope it leads to more people-centred, people-loving conclusions, but it is for the audience to decide for themselves."
It looks like Bae could teach Urban Outfitters and Old Navy a lesson or two when it comes to creating unrealistic and dangerous beauty standard for women.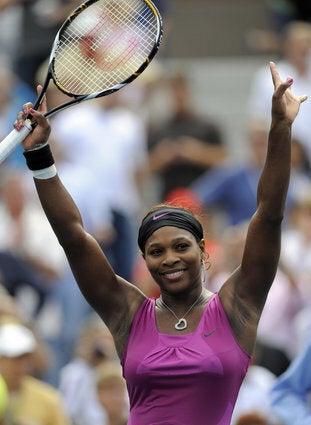 Our Body Image Heroes