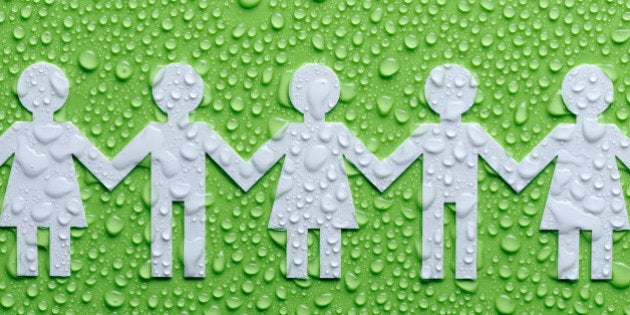 What makes a family? There are so many answers to that question. The dictionary definition of family is "people related by blood or marriage." But in countries around the world, family can mean many different things.
On International Day of Families this Sunday, World Vision honours families everywhere. We think of those surviving against incredible odds. We pray for those dealing with overwhelming loss, or standing strong in the face of disaster. We think of those who adapt, forgive, and grow together.
Here's a look at a few of the things that family can mean, in countries around the world (All photos by World Vision):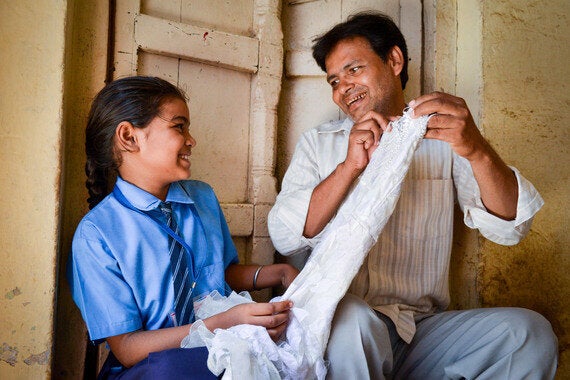 India: "I want to be a doctor and make my daddy happy," says Swati, with a laugh. Such a thing is possible, given the work that men in the community are doing through a World Vision program to address gender-based issues like violence and early marriage. "This tradition of choosing boy over girl has been going on for generations," says father Rajesh. "I want to change it."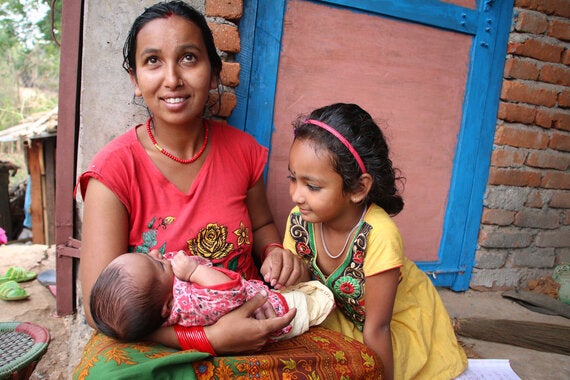 Nepal: In some situations, love for family means leaving them far behind. One year after mother Amrita and her family lost their home in a massive earthquake, her husband has returned to his job in the Middle East. A devoted and adoring dad, he's earning the funds to rebuild the family home. Thanks to donations for the relief effort in Nepal, mothers like Amrita are getting the support they need with their new babies.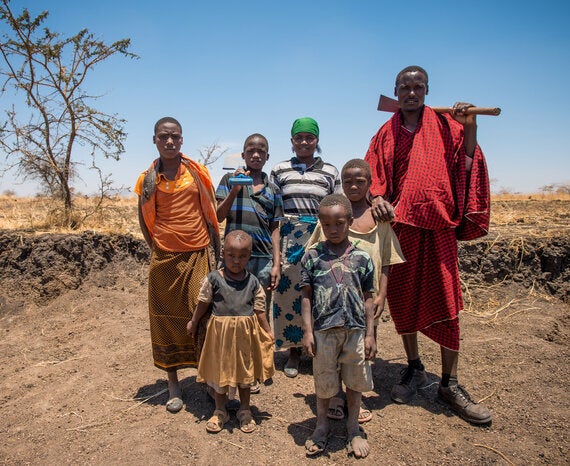 Tanzania: In situations where survival is connected to the land, every family member pitches in to help. Naini (left) and Aloisi (right) stand in the water pan they are digging with their children, to capture every ounce of precious rain. Precipitation was poor last season, causing many farmers to lose their crops. "My father loves his project," says his daughter, Jenipha.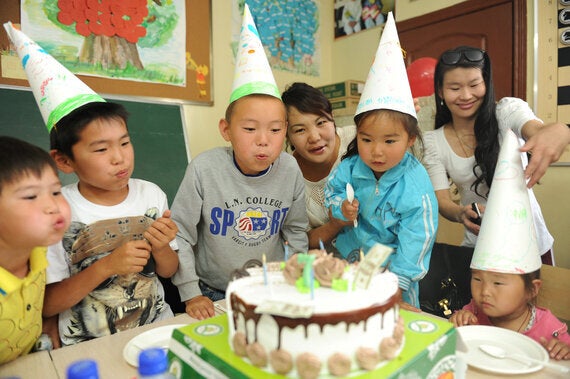 Mongolia: The family birthday party can look a bit different in some of the regions where we work. This joint party, for children in an entire community who are sponsored through World Vision, brings decidedly more birthday girls and boys to the table! In our work overseas, we've noticed how shared joys and struggles create familial bonds between unrelated people. There's always someone to play with.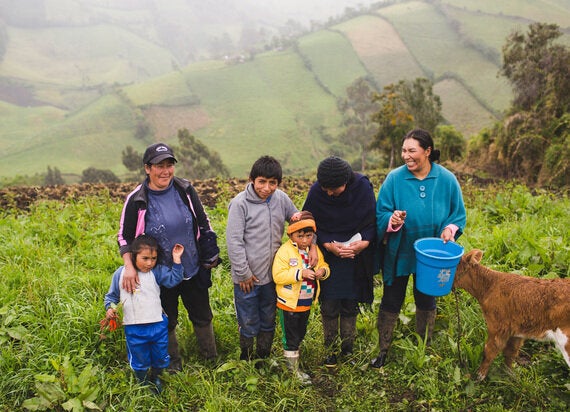 Ecuador:This community is a patchwork of farms, with land passed down for generations. Graciela's family farm sits on a muddy hillside, inherited from her grandmother and mother. Graciela (right) and her husband were farming neighbors as children, and their five children now help work the land. "We love living and working here," says Graciela, of the only home she knows.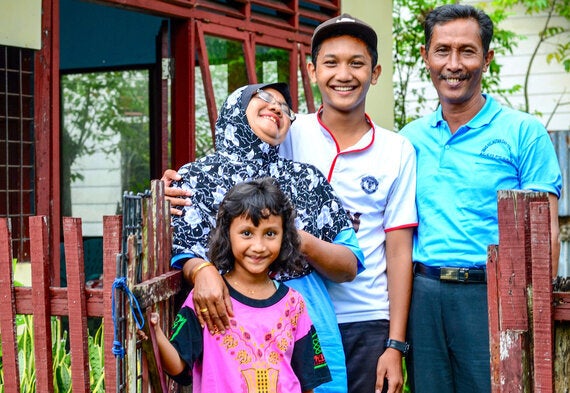 Indonesia: This blended family, now bubbling with joy, was born of pain and loss. When the 1995 tsunami hit South-East Asia, Armanzah (left) was already a widow with two little boys. Moved by the devastation she saw on television, Armanzah headed to the region to help the survivors. There she met Hasan (right) who had lost most of his family in the disaster. Over time, the couple fell in love and married, and had a daughter together.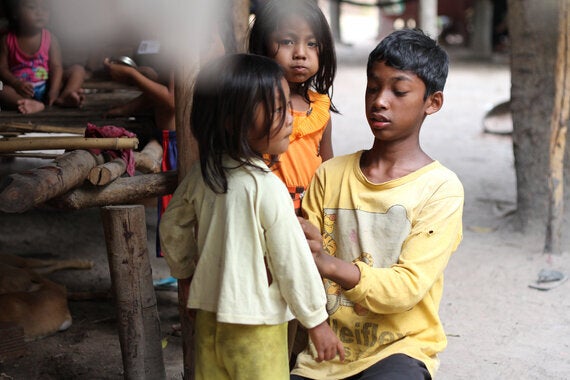 Cambodia: Family duty pulls big brother Heourn away from school--and closer to his three little sisters. Childcare is his constant occupation, especially when his parents are called to work out of town. The family home is dangerous, with huge holes in the cracked wooden floor, and Heourn must watch them carefully. "Yes, I like to go to school very much," says the sixth grader. "But I need to look after my sisters."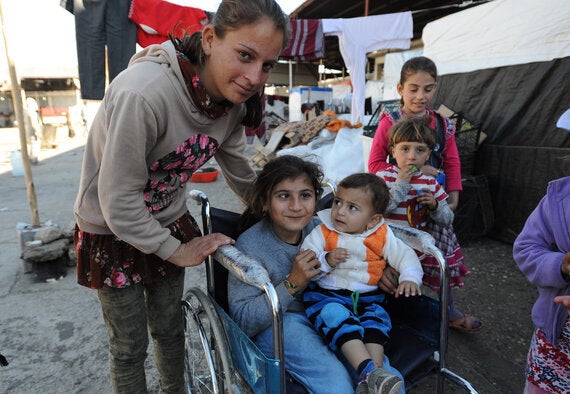 Iraq: Sometimes, children have to step into the role of parents. In this camp for displaced persons, big sister Salma is the main caregiver for her siblings, one of whom is disabled. Their father was killed when fleeing extremists and their mother, distressed by events, has not spoken in three months. World Vision is providing support to the family, to take some of the weight from the children.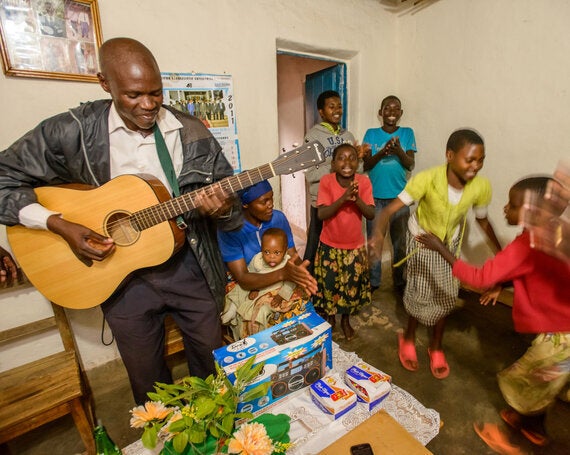 Rwanda: Sometimes, families are born from forgiveness. The families of Callixte (playing the guitar) and Andrew were able to reconcile after the Rwandan genocide of 1994, with help from World Vision's peace-building programs. Callixte was part of a group that killed the entire extended family of Andrew's wife, Madrine. Today, after much work and tremendous grace, the families are close. It's common to see them singing and dancing together, setting a new beat for the future.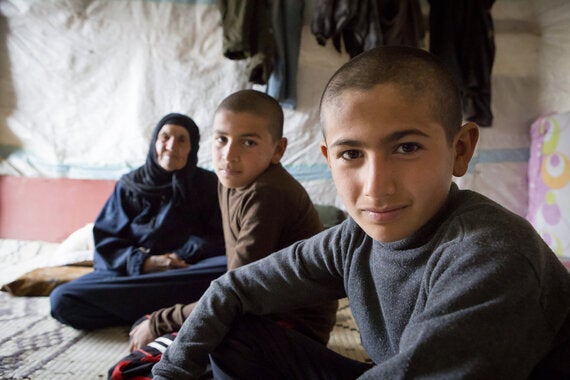 Lebanon: "We are brothers," say Kameron and Amir, who at first glance look like twins. Only a year apart, their bond is tight. Tighter than most, as they mourn the loss of their parents. "When the clashes stared in Syria, some people came and took my parents," says Kameron. "I don't know where they are now, I don't know who took them. My grandmother came and took us, and brought us here to a camp in Lebanon." Around the world, grandparents often step in to care for a new generation of children.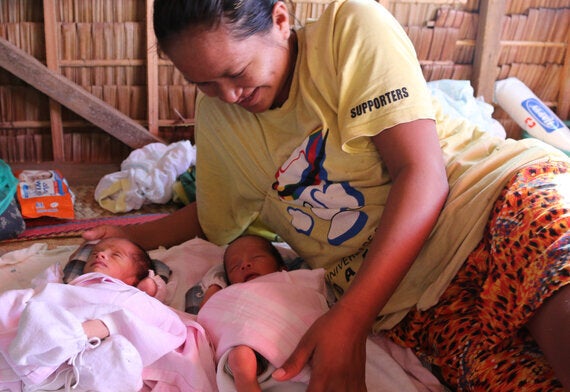 Philippines: Rynaval's labour pains began right in the middle of a typhoon. "I was bargaining with the babies inside me, to stay for some more days," she says. "But they were too excited." Rynaval and her husband braved the turbulent, hour-long boat journey from their remote island to the nearest mainland town. There, the little boys were delivered safely in hospital. "It was the most terrifying boat ride I've ever experienced," remembers the mother. "My entire family was at risk."
In countries around the world, World Vision helps keep families alive, together, and thriving. Learn more about our work in community developing, emergency response and advocacy at worldvision.ca
Follow HuffPost Canada Blogs on Facebook
Popular in the Community