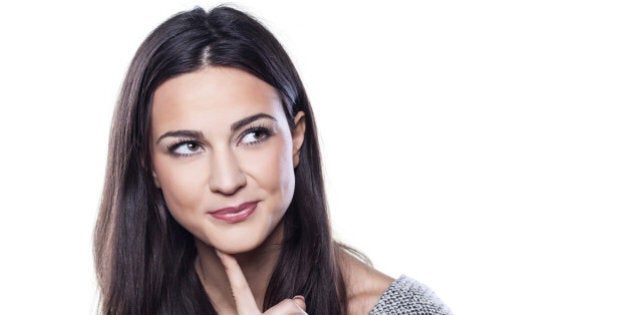 "Whether you think you can, or you think you can't -- you're right." Henry Ford
Entrepreneurs and business leaders believe in themselves. They trust their gut and act in accordance with what they know to be true. When you are at the head of a company you understand the importance of every role, every task, and you undertake each with care and pride. This is evident in leaders of top small businesses but also in organizations that offer employee share programs such as John Lewis, the largest employee-owned company in the U.K., and WestJet, which was voted Canada's Most Attractive Employer (Randstad Award, 2012).
If you want to get ahead in your career, here are 10 things you can do to think like a boss that will help get you there faster:
1. Step out of your comfort zone. Entrepreneurs and business leaders don't let their limitations hold them back; they take risks and look at failure as a learning opportunity. It's not so much that they aren't afraid of failure -- in fact, a lot of them are! But the fear of failure can drive you to succeed. It's about your perspective on it. Bosses see "failures" are stepping stones towards success.
2. Accept, and embrace, that there is no separation between life and work. When you're the owner of a company, you must be passionate about it whether you're in the office or at home. After all, when you think about it, there is no real distinction between "work" and "life": you are still YOU on and off the job so wouldn't it create more cohesion to accept and embrace this connectivity? The best way to do this is to be passionate about your work and continually interested in what you do.
"Your work is going to fill a large part of your life, and the only way to be truly satisfied is to do what you believe is great work. And the only way to do great work is to love what you do." Steve Jobs
3. Strive to be the best version of yourself at all times. Great bosses prioritize self-care, and they make an effort to look after their mental wellness as well as their physical fitness. They know that being their best selves at all times is a sure way to get ahead. It's about being mindful of not just what you do, but how you feel doing it. Don't you want to feel like your best self, too?
4. Lead by example. A great boss doesn't tell anyone to do work they wouldn't do themselves. Being a manager is hard work; you are constantly trying to be a strong role model. You must demonstrate what leadership is and always be "on" and, yes, this can be exhausting! You must simultaneously motivate your staff to be leaders themselves and be their leader. You must keep on top of everything and follow up with your direction to ensure things are going well. But most of all you must share a vision because you are working towards the same goal: success.
"A boss says 'Go!' A leader says 'Let's go!'" E.M. Kelly
5. Give back. Helping others is one of the best ways to keep evolving as a human being. Empathy is empowering and it helps you feel more whole. Plus, taking the emphasis off yourself can be a very liberating and inspiring way to live. It evokes gratitude and helps you work with purpose.
6. Surround yourself with a great team. Business leaders nurture relationships and feel responsible for the people who work for them. Dame Stephanie also stresses this point in her TED Talk on ambitious women, saying one of the keys to success is to "surround yourself with first class people." When you work with a great team you'll have amazing brainstorms -- something entrepreneurs love to do! As Sir Richard Branson said, "Other people have ideas too." Take the time to hear them.
7. Don't get stuck on the big picture. Entrepreneurs might be big picture thinkers -- but they don't ignore the small details either. You need to know the in's and out's of your company's work. Today's fast-paced world requires multi-tasking and, when you're the boss, you're often dealing with a million things at once. But you can't ignore the small stuff to only dream up the big ideas because the details will be what helps you take action on those dreams.
"The critical ingredient is getting off your butt and doing something. It's as simple as that. A lot of people have ideas, but there are few who decide to do something about them now. Not tomorrow. Not next week. But today. The true entrepreneur is a doer not a dreamer." Nolan Bushnell (Founder of Atari and Chuck-E-Cheese's)
8. Learn to work at a higher capacity. This doesn't mean your workload will get easier as time goes on; it's always hard work and you won't notice how fast-paced things are going until you step away from it. Picture yourself getting off a moving treadmill and trying to jump back on at full speed! You must learn to stay on top of your workload from day one; set yourself a capacity to strive for and keep your pace up. The goal may seem far away at first, but every time you approach it, you'll find yourself eager to aim further.
9. Always be learning. It's important to be open to not knowing everything. Life is a series of lessons. Stay engaged with your industry, learn what other players are doing but don't get hung up on the competition; stay true to yourself otherwise you are only reacting not creating. Looking at life with curiosity is one of the best ways to stay inspired and encourage authentic growth.
"Embrace what you don't know, especially in the beginning, because what you don't know can become your greatest asset. It ensures that you will absolutely be doing things different from everybody else." Sara Blakely (Founder of SPANX)
10. Never settle for mediocrity. "Once you say you're going to settle for second," said John F. Kennedy, "that's what happens to you in life." As a boss, your output will ebb and flow, but you should always strive for greatness. Entrepreneurs continually innovate -- it's how they set themselves apart. A great way to do this is to choose one new thing each year to strive for. Make it part of what you ultimately want to be known for, but each year have new goals, new achievements that will keep you relevant.
"The person who knows HOW will always have a job. The person who knows WHY will always be his boss." Alanis Morissette
There's something to be learned from entrepreneurial thinking for everyone, whether you're just starting out in your career or you're the head of a company. Do you agree with these 10 lessons? What have you learned about thinking like a boss in your job? Share your experience below or tweet me@NatashaNKPR.