As we prepare for the holiday season, many of us are thinking about how we can be responsible consumers. The choices we make about where we shop and what we buy have an important impact on the environment and on the people who make the products we enjoy.
Four and a half years ago, I visited the Democratic Republic of the Congo -- a place of beauty and heartbreak, mountain gorillas and mass atrocities.
For a decade and a half, government forces, rebel groups, and private militias have been competing for control of territory and natural resources.
I spoke with Congolese government officials to see what was being done to enable a future of peace and sustainable development. The most striking response was not an answer but a question -- my question, turned back on me: "What are you doing?"
And it was a fair question, because the truth is that the tragedy of the Congo is not merely a Congolese or an African problem. It is our problem -- and the reason is probably in your pocket.
Since 1998, armed conflict in the Congo has killed 5.4-million people -- the population of Greater Toronto, or the combined population of Los Angeles and Manhattan -- in the deadliest conflict since the Second World War.
In 2011, the number of rapes was estimated at 48 -- not per year, not per month, not per day, but 48 rapes every single hour.
The conflict in the Congo is fuelled and funded by minerals -- gold, tin, tungsten, and tantalum. Too often, these minerals end up in our cellphones, computers, and jewellery.
These conflict minerals generate around $180 million per year for armed groups, literally keeping some militias in business. Many -- up to 40 per cent -- of those working in the mines are children.
Since my time in the Congo, I have made it a personal priority to use my role as a legislator to help connect Canadians to this issue and curtail the presence of conflict minerals in Canada. This March, I introduced the Conflict Minerals Act in the House of Commons.
The drafting process was comprehensive, with many months of positive and fruitful consultations with industry and civil society representatives in Canada and abroad.
The bill was introduced at a time of international action on conflict minerals. In May 2011, the OECD adopted guidelines regarding corporate due diligence. And in August 2012, the American Securities Exchange Commission announced new rules requiring companies to demonstrate due diligence in their use of the 3T+G minerals: tin, tantalum, tungsten and gold.
All of the main tech companies, from BlackBerry to Microsoft, and from Apple to Nokia, are taking steps to reduce conflict minerals in their products. They realize that in today's market, accountable companies have a competitive advantage.
Time and time again, companies have made clear that they are ready to get on board with regulations, so long as these regulations are clear and internationally consistent.
At the end of the day, this is as much about consumer rights as corporate responsibility. We should all be able to know whether minerals in products we purchase may have contributed to funding and fuelling conflict, and make informed choices as consumers.
This should not be a partisan issue -- it's not about left and right, it's about right and wrong. The American regulation was the product of bipartisan legislation. And we know that change is possible, because we've done this before.
Throughout the 1990s, the illegal trade in diamonds was providing substantial funding to warlords and rebels in Africa. Separate and joint meetings of diamond-producing countries, international organizations, global civil society, and extractive companies led to the Kimberley Process (KP) for certifying rough diamond exports.
Today, KP members account for nearly all of the global production of rough diamonds. Illegal exports are largely prevented, and legal trade is fostered by the increased consumer confidence provided by certification. In turn, legal and responsible trade contributes directly to sustainable economic and social development.
We now have a chance to do the same thing for the key minerals contributing to conflict in Central Africa.
The time is right for significant change.
Minerals may be everywhere, but conflict doesn't have to be. Just as people can now give ethical diamonds, we should be able to give electronics and jewellery in good conscience. Together, we can take conflict out of Canadian homes, and, in doing so, out of the Congo.
That really would be a wonderful gift.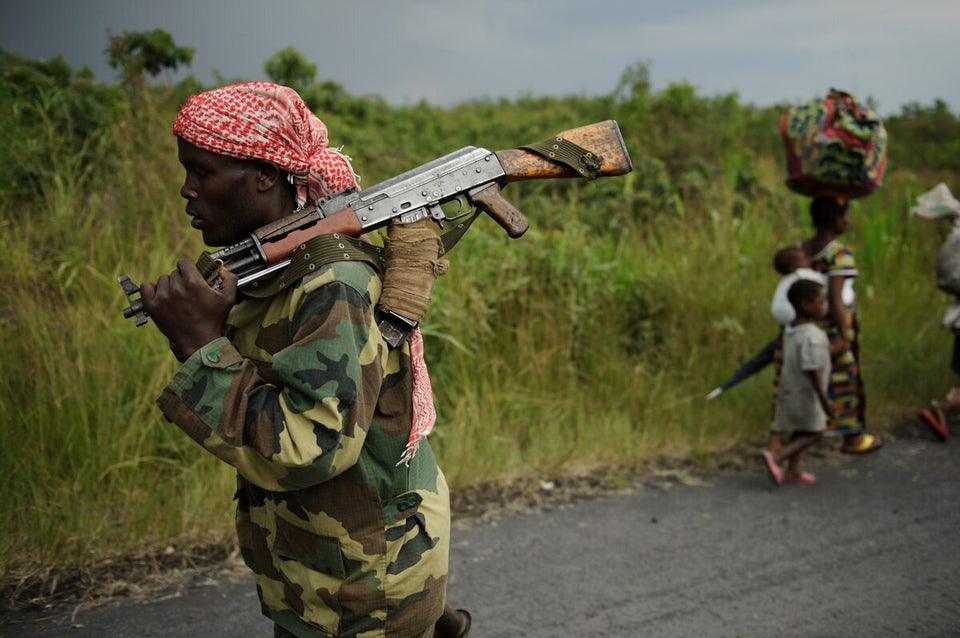 Congo Conflict
Popular in the Community