Contrary to what menstrual marketing would have you believe, that time of the month doesn't usually include mysterious blue liquids or giddy laughing women prancing in white pants. Realistic portrayals of what periods are actually like for cisgender women are hard to come by in commercials; non-existent, for those in the transgender community.
It's why Thinx, the New York-based company behind "period-proof underwear," is ushering in another menstrual innovation: transgender people in advertising.
Featuring model Sawyer DeVuyst, Thinx's gender-inclusive ad campaign has taken over New York's Union Square subway station with images of DeVuyst in the brand's black underwear, posing effortlessly in handstands and levitating off the ground.
DeVuyst, who is a trans man, had previously inspired Thinx's "people with periods" project, which came with the launch of their "boyshorts" underwear. In conversation with Thinx, DeVuyst explained how periods would endanger him.
"You're in the men's room and someone hears you rustling a paper because you're opening a tampon," he said. "It outs you."
As Thinx's CEO, Miki Agrawal, is committed to socially-conscious business, she told Bustle that transgender inclusion in her company's advertising and product line was important.
"We thought it was high-time that people see a menstruating trans man 10-feet-tall in the subway," said Agrawal, who was born and raised in Montreal. (Her twin sister Radha Agrawal founded Daybreaker, the morning rave scene.)
This pushed Thinx to rethink their marketing tactics and prompted them to send out a pledge via email to improve their efforts in de-stigmatizing periods for all genders.
"We thought, if our goal is to break this taboo and eliminate the shame associated with periods globally, we've gotta do that for everyone," Agrawal told theHuffington Post.
And this isn't the first time Thinx is pushing boundaries with an ad campaign — back in October, the brand turned heads with its controversial underwear ads in New York subway stations. These ads took an unconventional approach to advertising, with women holding fruit and dripping eggs symbolizing menstrual flow. Originally, the ads were stalled from appearing in public because of how much skin the models showed and "inappropriate imagery."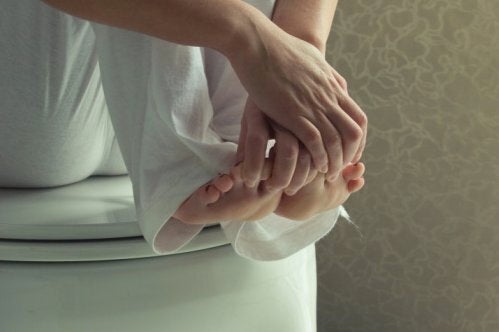 8 Things To Know About Your Period
Popular in the Community