The cost of food has been going up ever since Canada's dollar started going down. But a new survey has found that despite the dwindling dollar, an overwhelming majority of Canadians admit they waste food.
A Canadian Food Waste Poll released Tuesday, found that 93 per cent of Canadians say they waste food. And of those self-described food wasters, 15 per cent "have neutral or no negative feelings" about doing so.
The survey revealed 40 percent of Canadians waste food at least once a week. Only seven per cent say they never waste food.
Fresh produce is the most wasted food at 68 per cent, while bread makes up 30 per cent of waste and dairy at 24 per cent.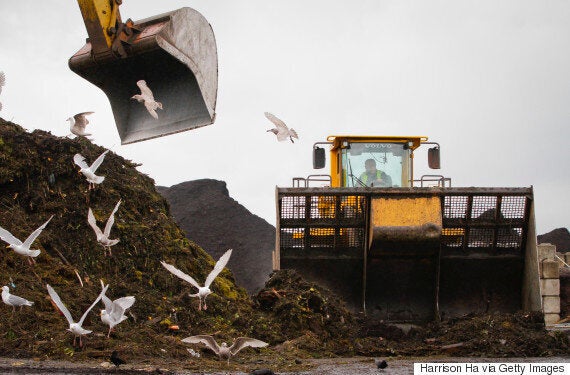 A dozer continuously crawls over the organic waste at the organic waste recycling facility in Richmond, B.C. on Jun. 3, 2013. (Photo: Harrison Ha/Getty Images)
The survey also found 30 per cent of Canadians reported that it's difficult or very difficult to afford food for themselves and their families. However, even though food waste is a major problem in Canada, 40 per cent of the same group admitted to tossing out food on a weekly basis.
For the people who do feel bad about wasting food, 90 per cent say it's because the practice is a waste of money. Fifty-two per cent cite hunger and 41 per cent say they are concerned about the environmental impact.
30 per cent of Canadians reported that is was difficult or very difficult to afford food for themselves and their families.
Angus Reid Forum conducted the FoodSaver-commissioned poll by surveying 1,026 random Canadians between Aug. 15-18. The margin of error is 3.0 percentage points, 19 times out of 20.
WWII food waste levels 'much lower'
According to professor Ralph C. Martin from the University of Guelph's Ontario Agricultural College, 40 percent of all food in Canada is wasted and half of that happens in households. The rest takes place the farm, distribution and retail levels.
Martin estimates food waste costs on average $31 per week per household.
He blames food waste on a lack of awareness due to people being too busy or because groceries are still relatively inexpensive.
"In Canada we are still well within the range of cheap food. Regardless of recent price shifts, food prices are still a low proportion of our disposable income," he notes. He compared waste levels to a time when food insecurity was high and rationing was a way of life.
"During WWII food waste was much lower."
Canada's $31-billion problem
Currently, Canada wastes $31 billion worth of food each year. Internationally, that number graces the US$1 trillion mark as 30 per cent of all food produced goes uneaten while 800 million people go hungry.
Martin says education is key to changing wasteful habits: "Increased awareness about how food is grown, how food can be preserved and prepared and how food can improve our health will help us to respect it more and to waste less.
"An attitude of gratitude is perhaps the key missing link. Most faith groups do have a tradition of being thankful for food and to the extent that we are thankful and aware, we will waste less."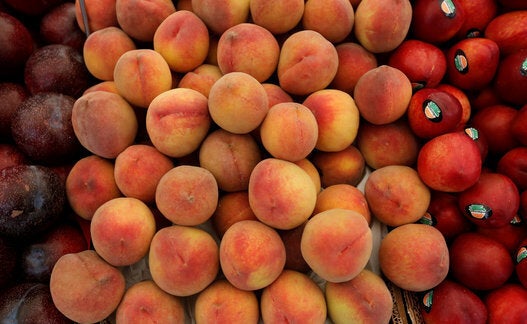 Reducing Food Waste Through Technology