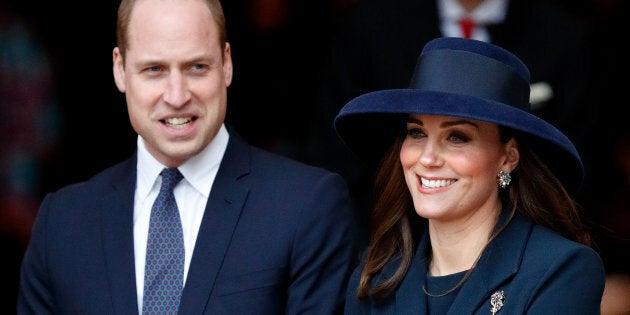 Prince George and Princess Charlotte officially have a new sibling!
The Duke and Duchess of Cambridge welcomed their third child, a boy, on Monday, April 23 at London's St. Mary's Hospital.
The infant was born weighing eight pounds, seven ounces, making him the heaviest royal baby to be born in over 100 years, according to the Daily Mail.
Members of the Royal Family — including the Queen, Duke of Edinburgh, Prince Charles and Prince Harry — have already been informed of the baby's arrival, Kensington Palace added.
Catherine was admitted to the hospital before 6 a.m. BST during her early stages of labour. Not long after, crowds began to form outside the hospital's Lindo Wing in anticipation of the baby's birth.
While the royal couple reportedly considered having a home birth to avoid a media frenzy, it looks like they ultimately decided to stick with tradition. After all, St. Mary's Hospital was where both Prince George, 4, and Princess Charlotte, 2, were born as well.
As in her previous pregnancies, Kate suffered from hyperemesis gravidarum, a severe form of morning sickness. Officials announced both her previous pregnancies before the traditional 12-week mark because she was too unwell to attend public engagements.
The birth was overseen by a team of doctors including consultant obstetrician Guy Thorpe-Beeston and consultant gynecologist Alan Farthing — who were also called in for the births of George and Charlotte — as well as the hospital's midwives.
Television crews, journalists and royal fans had set up camp outside the hospital for the "royal baby watch" since early April in anticipation of the arrival.
John Loughrey, a veteran royal-watcher who has been camped outside the hospital for two weeks, said the baby would be "very good for our country and of course Her Majesty the queen."
"I'm so pleased it's St. George's Day," he said before the birth was announced. "St. George himself would be very pleased if the baby's born today."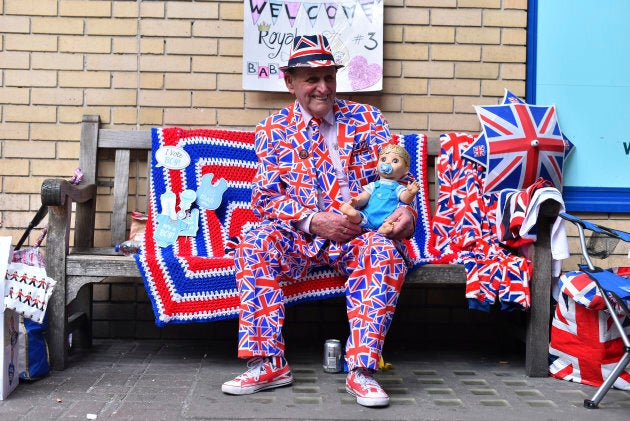 Considering the Royal Family is all about tradition, we aren't surprised that they haven't announced the name of the littlest royal just yet. With both George and Charlotte, the family waited two days before making the big reveal.
Bookmakers placed bets on the royal baby's name throughout Catherine's pregnancy, but the top contenders for boys were Arthur and Albert, which are the middle names of princes William and Harry.
With files from Sylvia Hui and Jill Lawless, The Associated Press