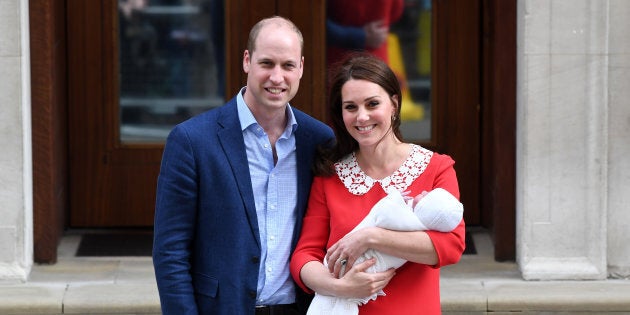 On Monday morning, the Duke and Duchess of Cambridge welcomed their third child — a son — at St. Mary's Hospital in London. The couple left the hospital's Lindo Wing hours later, giving the world its first glimpse of the newest royal baby.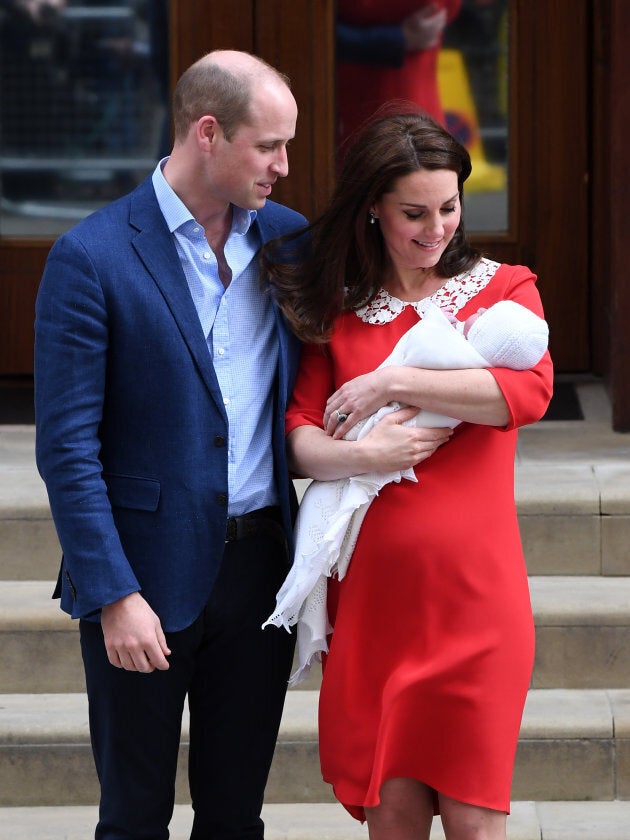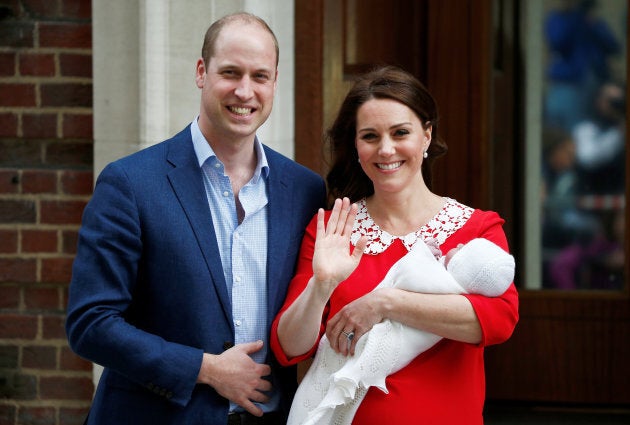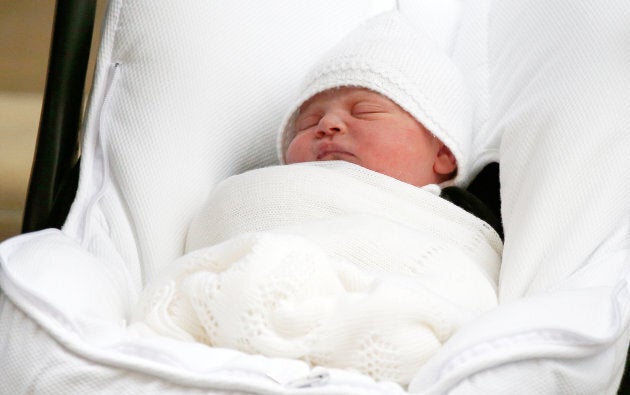 The newborn arrived at 11:01 a.m. BST, weighing eight pounds, seven ounces. Kensington Palace announced the news on Twitter, noting that Prince William was present for the birth.
The new addition means the Cambridges are officially a family of five. William picked up their two kids — four-year-old Prince George and two-year-old Princess Charlotte (who turns three on May 2) — around 4 p.m. to bring them to the hospital to meet their new sibling.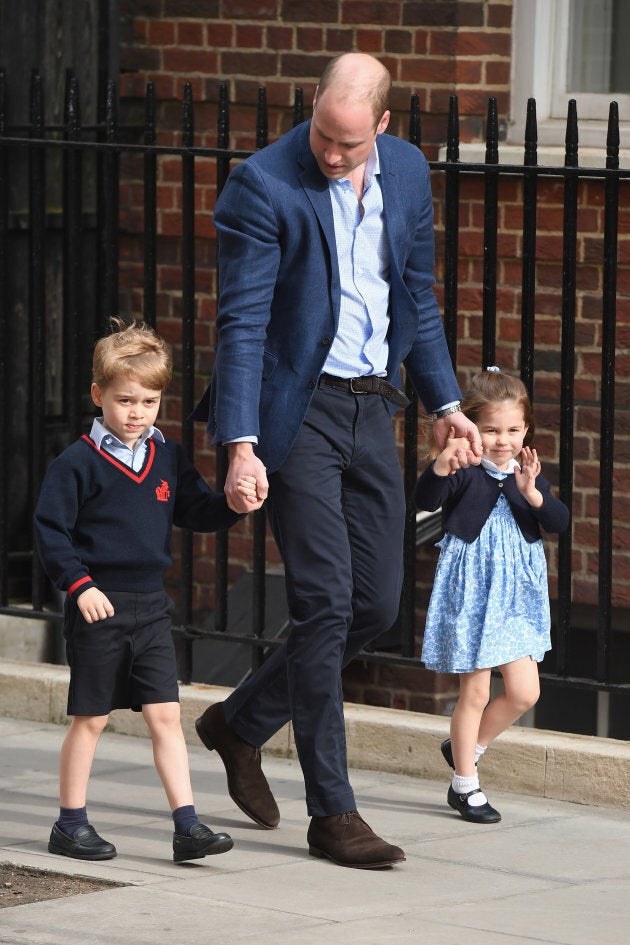 The visit lasted roughly 20 minutes before the kids headed home to Kensington Palace. No word yet on George and Charlotte's reaction to their new baby brother.
It's become tradition for die-hard fans to camp outside the hospital's Lindo Wing to watch the royal couple depart with their newborn. This time, crowds started forming just hours after Kensington Palace announced that Catherine had gone into early stages of labour.
Clearly, the wait was well worth it to catch the first glimpse of the third royal baby, who already looks too cute for words!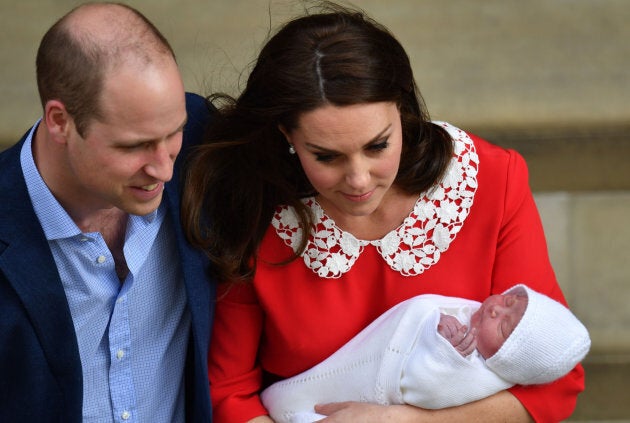 Despite giving birth just hours earlier, the duchess looked radiant as ever in a Jenny Packham dress while holding her newborn. We shouldn't be surprised by this, as Catherine has always had that new mom glow.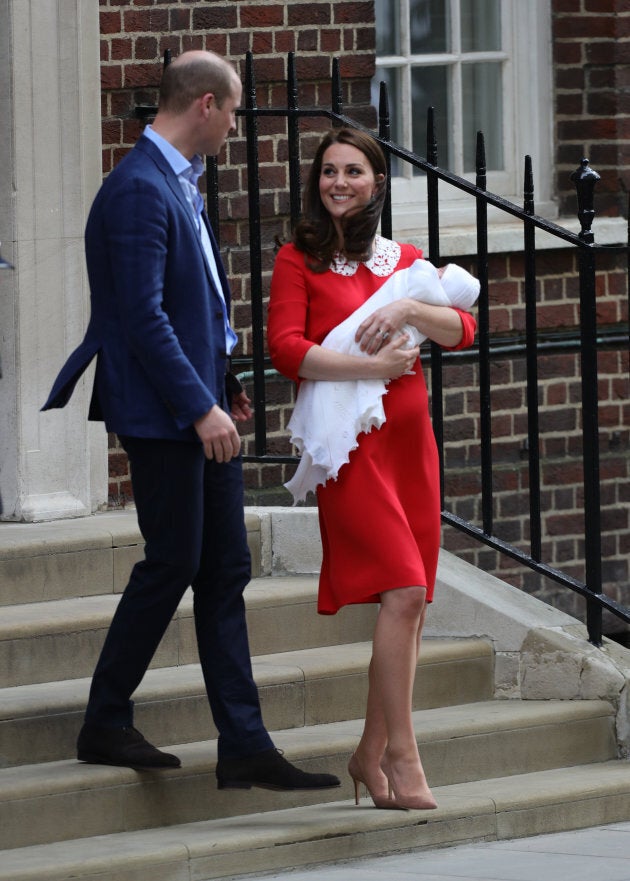 To refresh your memory, here's Catherine (top) holding newborn Princess Charlotte in 2015, and a photo of her holding newborn Prince George in 2013. The duke and duchess were all smiles on both occassions.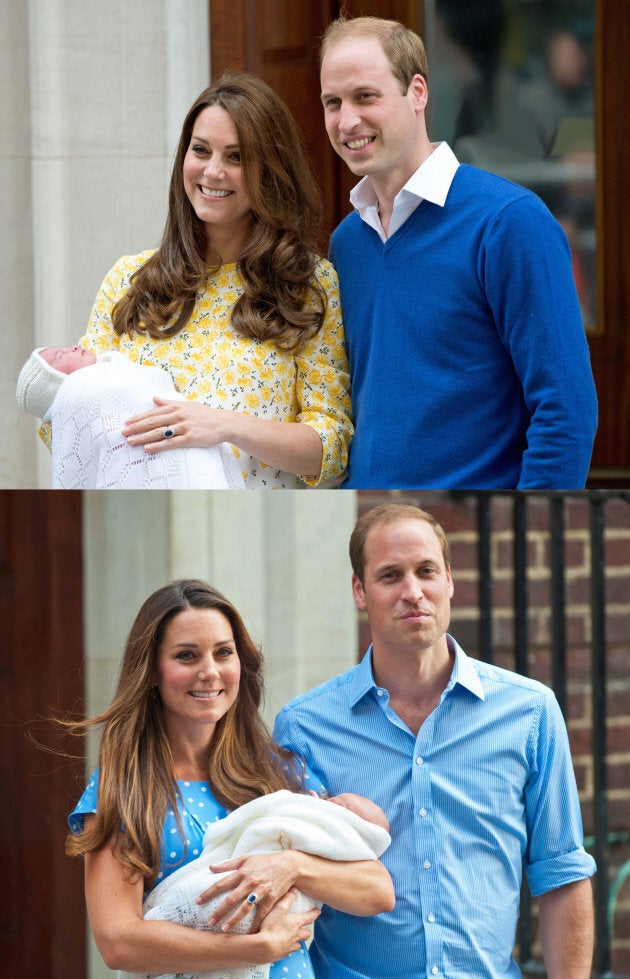 The third baby's name has not yet been announced. Previously, the family waited two days after the births of George and Charlotte to reveal their official monikers, so it's likely they will do the same for their new baby boy.
We can't wait find out the new name and to see more photos of the littlest royal!