Climate change isn't the only threat to our environment. There's also the ongoing issue of trash — which is not a threat that's restricted to our overflowing landfills.
But then what? Well, Adidas has an idea — turn that ocean plastic into running shoes.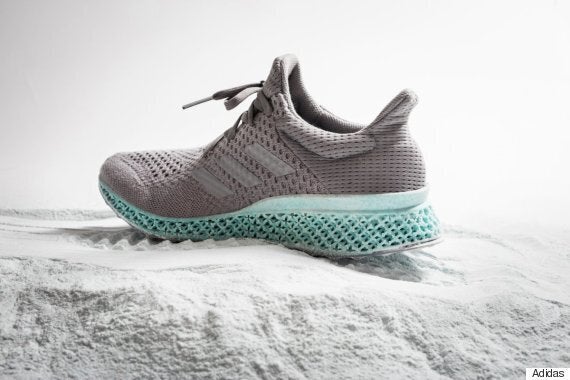 The German shoe giant and their partner Parley for Oceans recently showed off their 3D-printed ocean plastic midsole made to "demonstrate how the industry can rethink design and help stop ocean plastic pollution." The upper shoe is also made from recycled ocean plastic and illegal deep sea gillnets.
"The industry can't afford to wait for directions any longer," Adidas executive Eric Liedtke said in a press release. "Together with the network of Parley for the Oceans, we have started taking action and creating new sustainable materials and innovations for athletes. The 3D-printed ocean plastic shoe midsole stands for how we can set new industry standards if we start questioning the reason of what we create. We want to bring everyone from the industry to the table and create sustainable solutions for big global problems."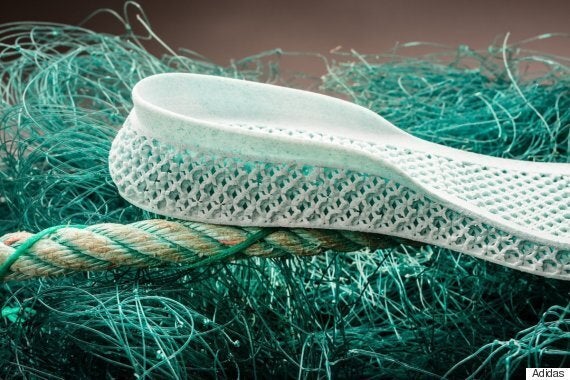 The new shoe is a redesign from one shown this past summer, and although still a prototype, it at least demonstrates that Adidas is not running away from the problem of ocean pollution.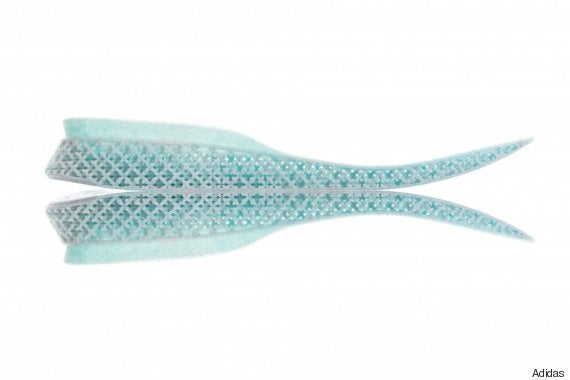 In fact, they are also trying to get ahead of the pack by phasing out the use of plastic bags at their stores by the end of March 2016, and removing plastic microbeads from their shower gel and other body care products by the end of this month.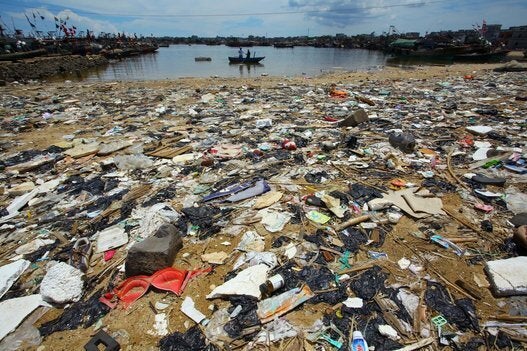 Garbage In The Pacific Ocean