She's fallen and she can't get up!
A 5-week-old panda at the Bifengxia Panda Base in Ya'an, China has become an Internet celebrity after the China Conservation and Research Centre for the Giant Panda released a video of the tiny cub trying to roll over.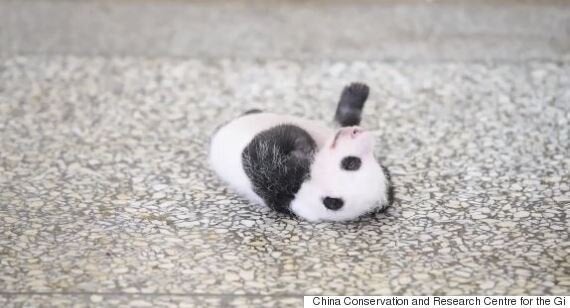 Despite numerous attempts, the unnamed female cub — who's mother goes by the name Xidou, which is translates to "little bean" — just can't seem to roll over.
The newborn cub and her twin are just two of many pandas that have been born in captivity in recent years.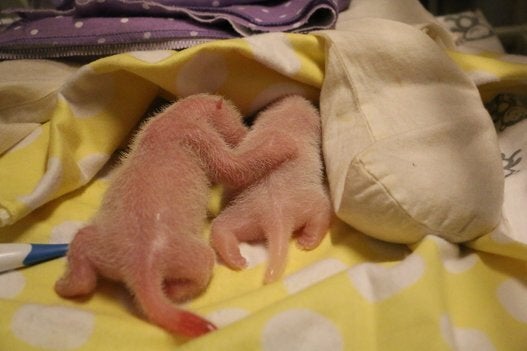 Toronto's Panda Cubs