When it comes to climate change and green energy policy, director Avi Lewis says there are a few things Canadians can learn from Germany and China.
Despite the hazardous amounts of smog levels in cities like Beijing, Lewis says the poor air quality associated with the country's rapid industrialization has pushed Chinese officials to strengthen their climate policies.
"Now, China's in the midst of an unbelievable smog crisis in its major cities. People have been enjoying this incredible economic growth, but now they're choking on this growth," Lewis told the Huffington Post Canada.
Lewis and his wife Naomi Klein were in Toronto ahead of the premiere of their documentary "This Changes Everything" for the 2015 Toronto International Film Festival. The film is an adaptation of Klein's same-name book which explores climate change through the lens of capitalism.
The couple says the deadly amount of air pollution has served as a wake-up call for the world's largest climate polluter, and now Canadians no longer have a scapegoat to dodge questions to on its efforts on protecting the environment.
"We can't point to China to let ourselves off the hook anymore because Chinese people and even the Chinese government are doing more and doing more proactively — for lots of different reasons — but they're doing more than some of the governments in the West."
For more on the lessons Klein and Lewis say Canada can learn from other countries on climate change, watch the video above.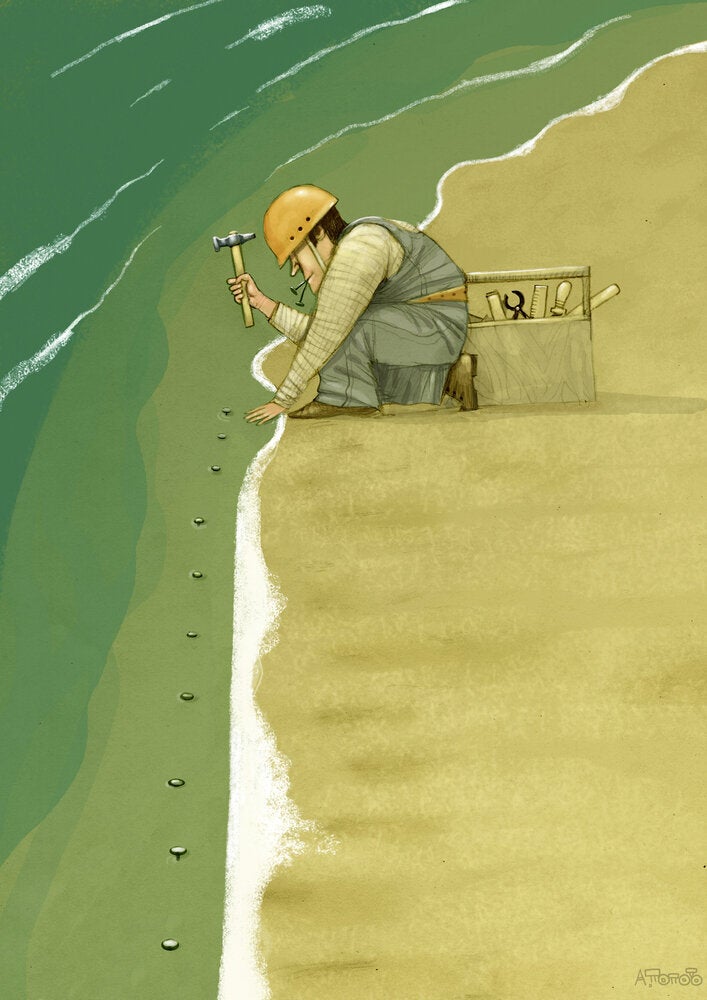 9 Cartoons That Put Climate Change In Perspective