The 5thAnnualCool Climate Chardonnay Festival ( or #i4c15 ) in Niagara is now in the archives. The weekend wrapped up with the Moveable Feast Brunch at Ravine Vineyard this past Sunday July 19th with smiles on the faces of organizers; winemakers; and volunteers. This year's instalment assembled 58 cool climate wineries from around the globe with representation from Australia, New Zealand, South Africa, Germany, France, Italy, Chile, California, Oregon, Washington, BC, Niagara and Prince Edward County.
This has become a Premier wine event in the Niagara region for media, trade and consumers alike -- the Saturday evening Grand Tasting World Tour at $150 a ticket is a veritable "who's who" of the wine industry. This year the World Tour event changed locations to the grounds of the stately Ridley College in St. Catharines. A central courtyard nestled amongst historic red brick buildings complete with clock tower that chimed every hour was magically transformed with fairy lights, white linens, candlelight, oyster bars, Champagne, sparkling wines, live music, and the star of the evening - Cool Climate Chardonnay! 850 guests partook in the splendour.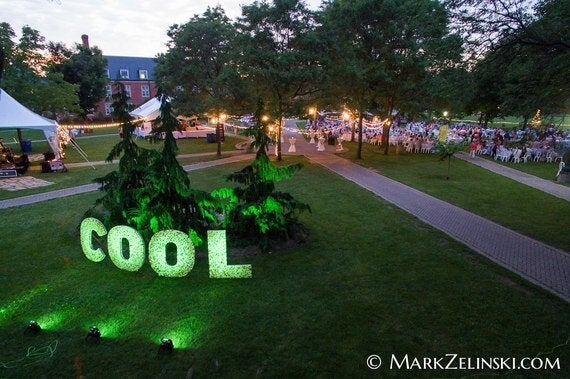 This year's slogan i LIVE Chardonnay was seen everywhere at the Festival including the T-shirts of 203 plus volunteers. I can whole heartedly state that as a volunteer I most certainly did "live" Chardonnay for the weekend. I spent long days, under a heat advisory, transforming 13th Street Winery for Friday's Barrels and Bonfires and the Ridley College site into beautiful and memorable evenings. Temperatures soared to 40 celsius in the shade on Saturday but the volunteers completed tasks under the hot sun with the goal of making guests feel welcomed and inspired. In fact, volunteers worked approximately 4,376 hours on the front lines and behind the scenes for the i4c celebration weekend. Mission completed!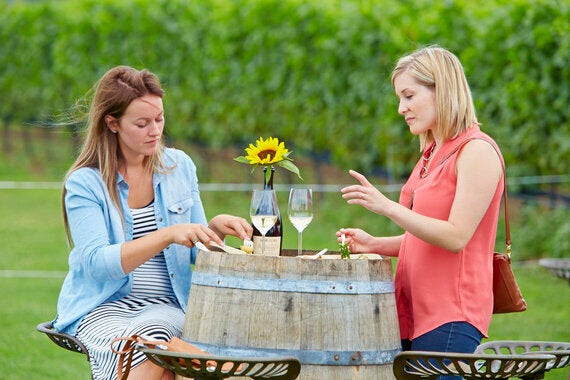 In all, approximately 3,000 bottles of Chardonnay were poured and consumed over the weekend which kicked off Friday morning at White Oaks Resort for the School of Cool- a lecture setting with selected guest speakers orating the latest in cool climate vinification processes, technology and news. It was moderated once again by Master Sommelier John Szabo. A very professional and well structured event for 350 guests in the wine trade and service industry, media, and wine dorks that can never get enough wine knowledge. Hands up!
At the completion of the Moveable Feast Brunch at Ravine Vineyard it was time to say "Good Bye" until next year. Friendships have been made over my two years volunteering at this wonderful event and since I live in Ottawa it's not as easy for me to attend the i4c family functions throughout the year. To paraphrase Event Director Dorian Anderson: "We become one big family. We help each other and have each others backs." I will do my best to make the i4c Christmas get-together this year. Until then I will continue to LIVE Chardonnay...and be COOL.
Until next time... wine*food*run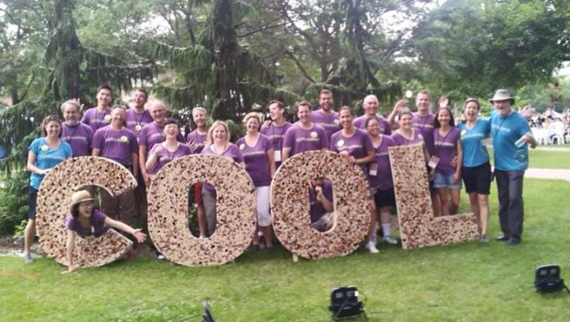 Photo courtesy of The Cellar Sisters
General info: i4c@coolchardonnay.org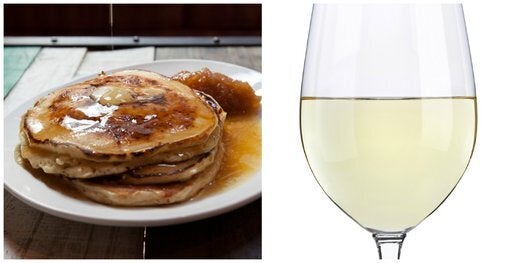 Brunch and Wine Pairings For The Ages
Popular in the Community