Our need to continue seeking fulfillment via Almighty Stuff is an all-consuming pursuit. Will it ever be enough to satisfy us? To fill up all those empty spaces? It doesn't really matter: there will always be another version that just might do the trick.
Listening to the tragic news of Newtown, Conn., I can't help but see a world in crisis.
How can we call ourselves a civilized race, as long as we are capable of such unspeakable atrocities against one another? How can we support gun laws, when someone looked into the terrified faces of innocent children and still used one of those weapons to end that child's life? And then 19 more?
I fear mere days will find us continuing to capitalize on the frailty, weaknesses and downward spirals of other human beings. The line will always be long at Starbucks. The commuter train will be standing room only. Instagram might be down, and we'll have to wait to share those pictures of our delicious lunch. Our first-world problems seem less like actual problems and more about cashing in. Or perhaps checking out.
Today, we are broken. Crushed in spirit by this latest senseless act of violence. We are angered that it dared enter our quiet, safe corner of the world. Yet, all around the world others live daily under threat of violence and war. The children in Mumbai's infamous Streets of Cages. Who will speak for them? Will there ever be a welcoming home of outstretched arms and red-rimmed eyes for them. Have we not failed those children a world away?
While my daughters sleep safe and warm, I know elsewhere a young girl will leave the safety of the refugee camp to collect the water and firewood necessary for her family's survival. She goes with the full knowledge she will likely be raped. Still she goes. But her face is invisible to us as we drink from bottled water. Adjust our thermostat. Does that girl receive comfort from her tragic circumstances by the warm glow of the very fire she provided, at so great a personal cost?
This is the time of year when we consider the notion of "Glory to God, and on earth peace, toward men of good will," but we can never bring peace to this world under our current coma of contentedness. We sing songs trumpeting the message to "Give peace a chance." But how can we unleash something into the global world, that we cannot even find within ourselves? What kind of chance can peace have in a world that shows evidence of a overwhelming sense of hopelessness?
In this modern world, we have gained so much. Certainly there are things we can be proud of. But for all the progressive successes, we have lost so much more. One child beaten, stolen, raped, forever silenced -- was that not the time to say "when?" You may say it is too soon to debate such things as better gun control, but I can only pray it is not.
I know there are more than a few good souls who do their best to leave this world a better place, but they cannot cease the horrors of this world on their own. How does one overcome the greedy lust of a spoiled populace, and induce a global change of heart? For until our collective compassion, empathy and basic kindness outweighs our greed, I fear that we will be doomed to wander forever, repeatedly watching these tragedies.
*A previous version of this article first appeared on the authors' blog Time Out For Mom.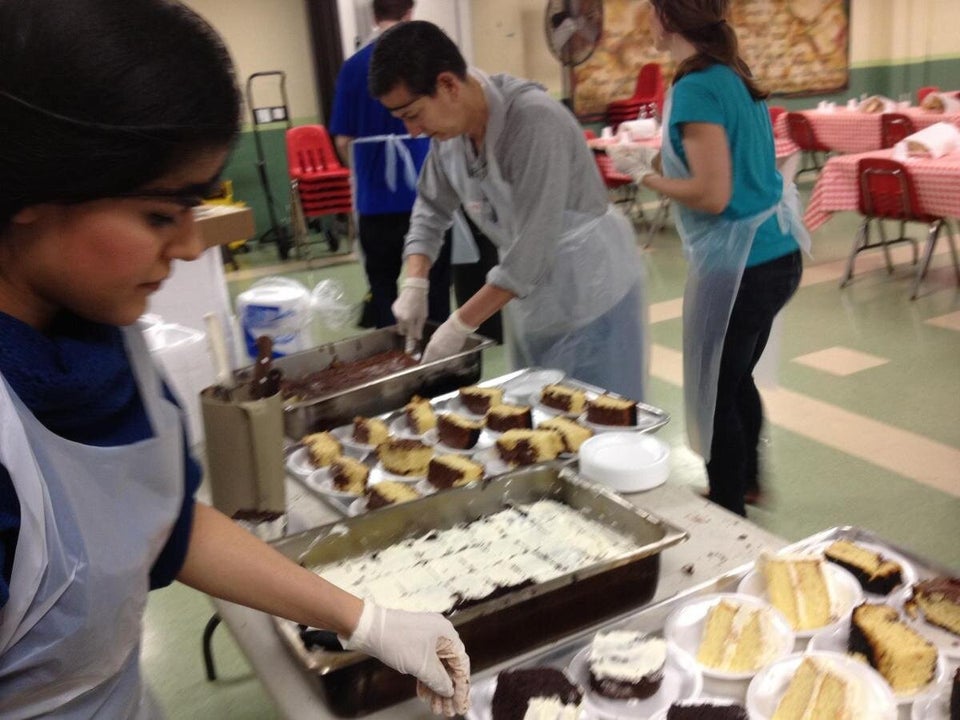 6 Tips To Reduce Stress This Holiday Season