Many people think about making a career pivot, but not many people will take the leap. The risk, uncertainty, and change in itself can stall people from doing what they really want.
Two years ago U.S. Entrepreneur Sarah Villafranco, 41, found herself in a similar situation. Villafranco was 10 years into her career as an emergency medical doctor, when a leisurely soap making class unexpectedly altered her intended path. After two years of learning how to make soap in a converted storage room in a friend's home, while also taking shifts at the hospital, Villafranco quit her full-time medical role to launch her own skincare company, Osmia Organics.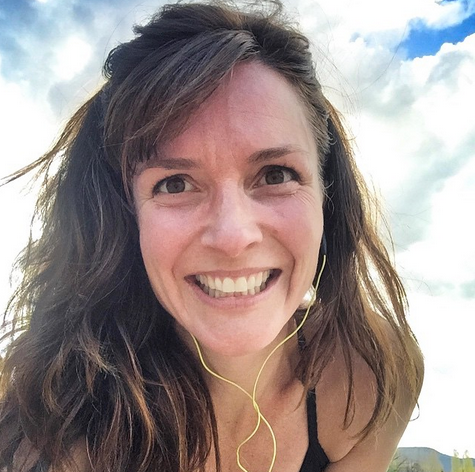 Sarah Villafranco, founder of Osmia Organics, in the Colorado outdoors, where she lives with her family and operates her business.
We chatted about the challenges of running a business, and advice for fellow business women to practice each day:
What did you learn as a doctor that you're using as an entrepreneur today?
Everything. I learned how to work insanely long hours without feeling sorry for myself. As an emergency room doctor, I became an expert in multitasking and decisive action, which are both essential skills to be a CEO.
I learned about the workings of the human body and mind, and I use that knowledge in every formulation I create, from choosing the most efficacious ingredients to selecting essential oils that work on both a physical and emotional level.
Most importantly, I learned how to keep things in perspective; seeing death, suffering, and illness made me acutely aware of the scope of human problems -- having a down sales month isn't one of them.
Talk me through your creative process.
The creative process is variable for me. Sometimes I'm hiking outdoors and catch a whiff of something incredible, like sage mixed with snow, or smoke and juniper. I'll stand with my eyes closed and try to imagine how I might recreate the smell as a perfume, using my palette of essential oils. Other times it's a vague idea that takes shape in a gradual way. For example, I was working with frankincense one day when it struck me how long that oil has been treasured and all the incredible ways it has been used. That led me to create a line of body oils based on ancient royalty, using oils and essences that have been coveted and ritualized for thousands of years.
Describe your biggest challenge in the past year. How did you work through it?
It's hard for me to strike the right balance with my staff sometimes. I love people, and I love the people I hire. We are a close group, currently all women. But, I've had to learn that I can't necessarily be everyone's best friend and closest confidante. While I hope they all know I would be there for them in any emergency, professional or personal, sometimes I have to tone down my desire to make everyone happy all the time. I had to realize it was okay to ask people to work hard, and that our company won't succeed if even one person consistently brings the wrong energy to the team.
What's one thing that every woman in business should do for herself each day?
Don't apologize for having high expectations -- of yourself, of your employees, and of your consultants or vendors. I think there is still an outdated residue of surprise when a woman speaks up and communicates directly. Let people work through that surprise, and know that the ones who come back inspired to work harder for you are the ones you want to help you grow your company.
Anything else you'd like to add?
I have no business experience. I have a driving passion, I have a brain, and I have confidence most days, so my business plan is to teach myself what I need to know, and to make my company succeed. Be brave, try hard, and find a way to do what you truly love. The world will be better for it.
I made a similar move almost two years ago to live in a new country and start a new career; it has been both an uncomfortable and rewarding ride. People like Villafranco inspire me, and I hope her courageous journey will show others their potential to take the leap.
I'm fascinated by creative women -- their passions, challenges, and contributions to society. If you know a creative woman to feature, please tweet @kmarano.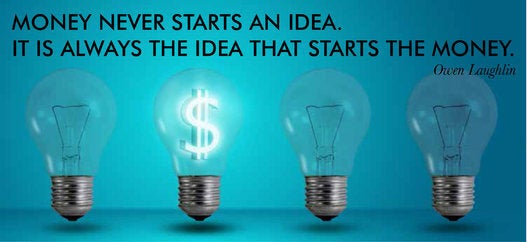 Steps To Setting Up Own Business
Popular in the Community