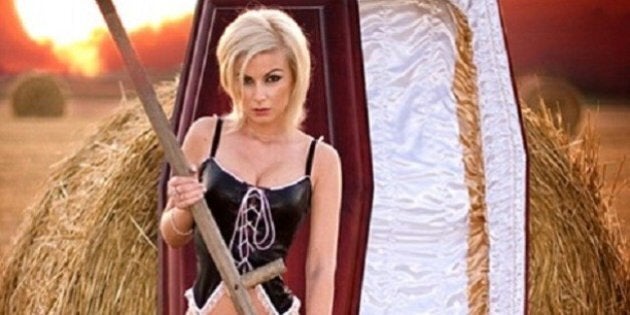 The year 2013 is drawing to a close and Christmas is almost upon us which means that many shoppers will be flocking to malls to pick up a 2014 calendar to stuff in a loved one's stocking.
One calendar though, stands out from the rest. And not in a good way.
Ever wanted to see a woman dressed in a see-through backless fishnet suit? You can if you purchased the company's 2011 edition which featured the scantily-clad model giving someone off-camera a smouldering look and standing beside, yep, you guessed it, a wood casket.
But we weren't the only ones flabbergasted by the photos; the calendar caused ire in the Catholic Church in Poland, and a church spokesman said, "human death should be respected and not mixed with sex.
A spokesman for Lindner explained the photos, saying: "For this calendar we came back to nature, which we express with perfect harmony between Lindner coffins and natural wood, blue sea, red flowers, green fields and beauty of the female body."
Well, it all makes sense now!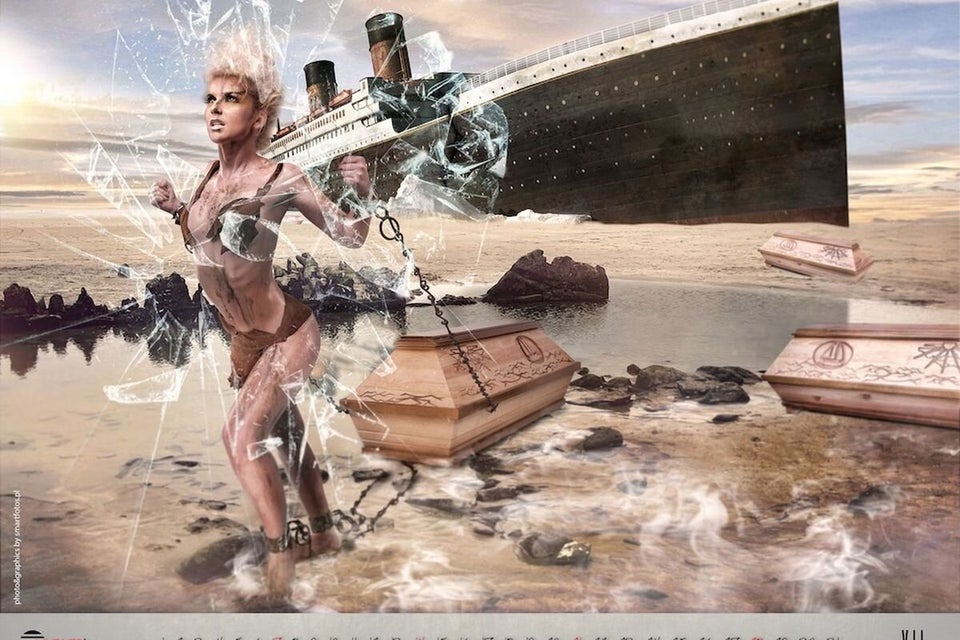 Creepiest Calendar EVER